Radio Facts: Radio Facts: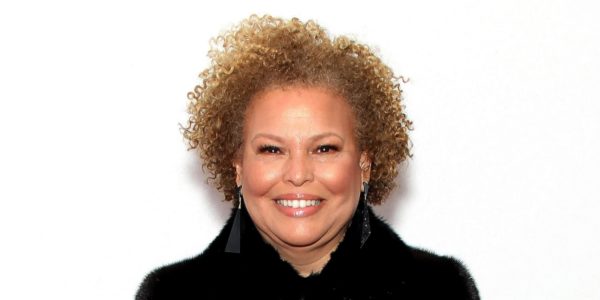 Debra Lee, chairman and chief executive officer, BET Networks has been named honorary co-chair for the 30th Annual NAMIC Conference. Held as part of the cable industry's Diversity Week, the 30th Annual NAMIC Conference is scheduled for September 20-21, 2016 at the New York Marriott Marquis in New York City. Presented by the National Association for Multi-ethnicity in Communications (NAMIC), the theme for this year's conference is Diversity 3.0—Innovation through Inclusion.
"Ms. Lee is one of our industry's true visionaries and we are thrilled to have her provide honorary leadership for this year's conference," said Eglon E. Simons, president and CEO, NAMIC. "BET Networks and Ms. Lee have established a legacy of advocating for diversity and inclusion. NAMIC is honored to have their continued support."
In her role as chairman and chief executive officer of the leading media and entertainment company aimed at African-Americans, Lee is one of the highest ranking African-American women at the media giant Viacom Inc. Prior to her appointment as CEO, Lee a graduate of the John F. Kennedy School of Government and Harvard Law School, served as the network's President and Chief Operating Officer. Under her leadership, BET Networks continues to bring quality programming to their audience of 90 million households.
"I am pleased to serve as honorary co-chair for this year's NAMIC Conference, which presents a perfect opportunity to highlight diversity and inclusion as central to all aspects of our business," said Lee. "Congratulations to NAMIC as it celebrates 30 years of producing a forum that supports our industry's goal of maintaining a robust pipeline of professionals of color."
An impressive roster of the media and entertainment industry's business leaders, influencers and subject-matter experts will highlight the 30th Annual NAMIC Conference. Focused on three learning tracks: Business Solutions, Content & Imagery and Leading & Learning, this year's conference agenda will feature informative general sessions, a Breakfast Recognizing the Cablefax 2016 Most Influential Minorities in Cable, the L. Patrick Mellon Mentorship Program Luncheon, the Excellence in Multicultural Marketing Awards, evening receptions and other networking opportunities.