Pervis Staples, a co-founding member of the legendary gospel group, The Staple Singers, passed away suddenly on May 6, 2021 at his home in Dolton, Illinois according to Adam Ayers, a member of Mavis Staples' 525 Worldwide Music management team.
He was 85 years old. Beginning in 1956 with "Uncloudy Day" on Chicago's Vee Jay Record label and stretching into the early 1980s, the Staple Singers were one of the most influential acts in gospel, soul, and social protest music. Their signature songs such as "Uncloudy Day," "Why Am I Treated So Bad," "Respect Yourself" and "I'll Take You There" are hailed as soul music masterpieces.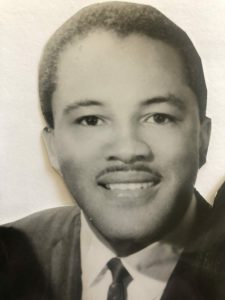 Pervis Staples was born November 18, 1935 in Drew, Mississippi. His family moved to Chicago for economic opportunities, and he was raised on the city's Southside where his guitar-playing father, Roebuck "Pop" Staples, started teaching his children gospel songs to entertain them and occupy their time.
Eventually, word spread throughout the Chicago church community about the singing family, and they cut their first recordings for a local label, United Records. However, it's when they started recording for Vee Jay Records that they gained a national following with rootsy songs such as "So Soon," "If I Could Hear My Mother Pray Again," "Will the Circle Be Unbroken," and "Uncloudy Day" – which has been reported to have sold a million copies.
The early Staples sound was constructed around Pop Staples' lite tenor and his understated, blues-influenced guitar playing. Surrounding it, was his teenaged daughter, Mavis' raspy contralto; his daughter, Cleotha's soprano; and son Pervis' warm tenor.  "Pervis' childhood was filled with wonderful experiences," Mavis Staples remembers. "He liked to think of this period of his life as setting the stage for all that he wanted to do in life.
Some of Pervis' best friends as a youngster included Sam Cooke, Lou Rawls, and Jerry Butler. Pervis and the guys would stand under the lamp posts in the summertime singing doo-wop songs."
Mavis' unusually low voice on most of the songs led many to assume that was Pervis singing. "We'd trick 'em," Pervis told journalist Greg Kot in his Mavis Staples biography, I'll Take You There (Scribner). "The audience would be looking for me to come up with the low part – this was for the people who heard the record but had never seen us before, I'd come up to the mike and switch over at the last second where Cleotha was, then Mavis would step up. That messed them up, but it woke up the crowd."