BNC Teams Up with Café Mocha to Present the Salute THEM Awards
Sunday, June 6 at 10:00 P.M. ET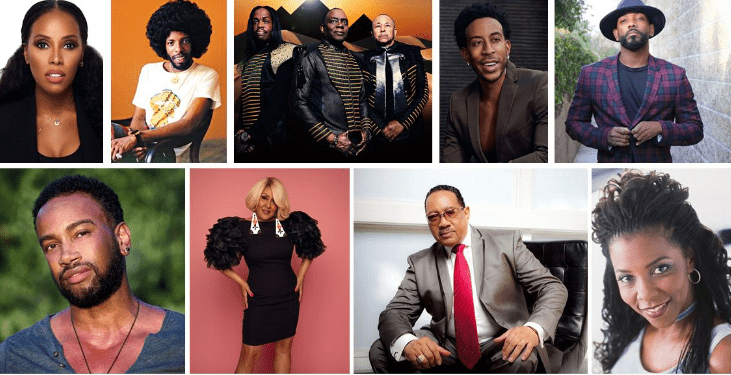 Special Event Honors Musical Vanguards from the New National Museum of African American Music (NMAAM) in Nashville
Legendary Sly Stone and Earth Wind & Fire, gospel Ambassador Dr. Bobby Jones, hip-hop pioneer Ludacris, jazz pianist Patrice Rushen, renowned songstress Darlene Love, director Bille Woodruff, choreographer Jamal Josef and celebrity stylist June Ambrose to be honored for Black Music Month

WASHINGTON – In celebration of Black Music Month, BNC and Café Mocha, the #1 nationally syndicated radio show for 'women of color,' announced today the Salute THEM Awards 'soundtrack of our lives' will broadcast on BNC Sunday, June 6 at 10:00 P.M. ET. The awards will feature several musical tributes and will be co-hosted by Café Mocha Gracie Award Winners Yo-Yo, Loni Love and "Ain't Too Proud" Broadway star Saint Aubyn from the new National Museum of African American Music (NMAAM) in Nashville.

This is a first for the Salute THEM Awards, airing on the newly re-launched BNC, which is available in more than 52 million households with linear agreements in place with major providers including Xfinity (Ch 1116), DIRECTV (Ch 342), Spectrum, DISH (Ch 361), and also available on over 200 million internet-connected devices via partnerships with Amazon Fire TV, Pluto, Roku, Tubi, Vizio, Samsung and more.

The Salute THEM Awards 'soundtrack of our lives' is the second in a unique, "Saluting Our Culture," awards series that recognizes the indelible impact of those who serve as a catalyst for change through their artistry. The awards will be the first-ever to take attendees on a historical journey of Black music curated from the National Museum of African American Music. In 1979, President Jimmy Carter decreed June as "Black Music Month" in recognition of Black Music's remarkable contributions to American culture.