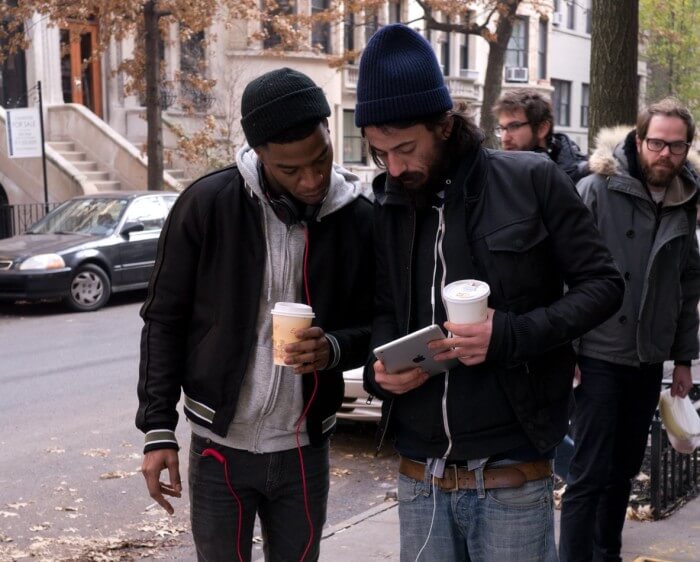 Award-winning Borderline Films is offering a sneak peek at Scott "Kid Cudi" Mescudi's score for their upcoming film JAMES WHITE, which marks Kid Cudi's first score for a feature film. Now a $1 reward for backers on the film's Kickstarter page, the sneak peek will be available later this year as work on the score begins.
Kid Cudi has sold over 5.2 million digital singles and has worked with artists such as Kanye West, Jay-Z, Common, Mary J. Blige, David Guetta, Shakira, MGMT, Ratatat, Snoop Dogg and Michael Bolton. With his originality and creativity, as well as the emotion he conveys in his music, Kid Cudi has amassed a large cult-like following. In 2010, Cudi starred in the HBO series "How to Make It in America," as part of the main cast, until its cancellation in 2011. He has also starred in two short films "Maniac" (2011) and "Cruel Summer" (2012), directed by Shia LaBeouf and Kanye West, respectively. He also appeared in the 2014 film NEED FOR SPEED, and has also made appearances on television shows such as "One Tree Hill," "The Cleveland Show" and the Fox comedy series "Brooklyn Nine-Nine."
Other rewards that Borderline is now offering for JAMES WHITE include private film development sessions, a masterclass on film development and production, a download of the film's soundtrack, and an exclusive dinner party with the film's star Christopher Abbott and other cast and crew members.
JAMES WHITE, starring Christopher Abbott, Cynthia Nixon, and Kid Cudi, is the feature-length directorial debut of Borderline Films' Josh Mond. Abbott ("Girls," MARTHA MARCY MAY MARLENE) stars as the eponymous JAMES WHITE in this frenetic coming of age story about a young New Yorker struggling to take control of his reckless, self-destructive behavior in the face of momentous family challenges.
Borderline Films is made up of three filmmakers: Mond, Antonio Campos, and Sean Durkin. Ten years after founding Borderline as film students at NYU, their three feature films have played at the Cannes Film Festival, Sundance Film Festival, New York Film Festival, and Toronto International Film Festival, been nominated for five Independent Spirit Awards, four Gotham Awards, and won Best Director at Sundance (Sean Durkin for MARTHA MARCY MAY MARLENE).
JAMES WHITE has officially wrapped production. The film's Kickstarter campaign will be used to collect funds for post-production, including editing, sounds design and mixing, and securing music rights.