ANDREA MARIE BROWN OF THE BROWN SISTERS OF CHICAGO HAS PASSED AWAY
Andrea Marie Brown of the Chicago-based gospel act, The Brown Sisters of Chicago, passed away on September 30, 2021, of COVID-19. The group shot to fame in the gospel world with their self-titled 2009 debut album that featured, "Awesome God," a Billboard Top 20 radio single. "We are saddened by the loss of Andrea `Lil Bit' who was a beautiful person inside and out, and was an amazing musical talent," says Joan Sullivan of Kingdom Records.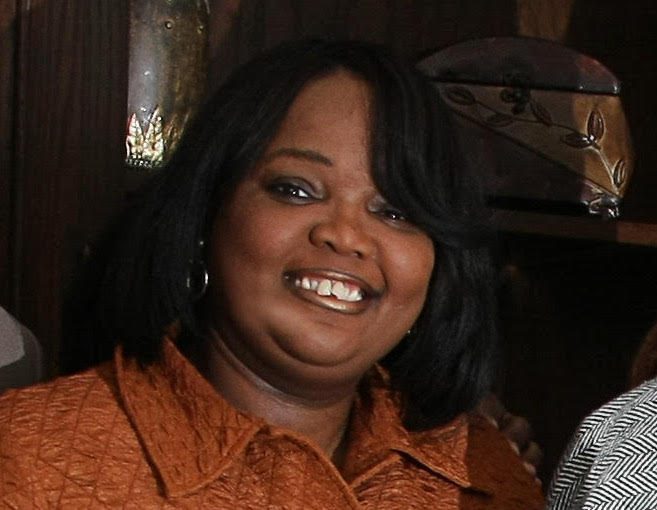 The baby of a family with five daughters and a son, Brown was born on August 21, 1968. Her mother, Alberta, was a schoolteacher and her father, Ben, was the pastor of The Pillar of Truth C.O.G.I.C. assembly in Chicago. Early on, the siblings launched a gospel group under the name of The Brown Singers. It consisted of the sisters Vanessa, Adrienne, Phyllis, Lavette, and Andrea. Their brother, Zachary, played in their band. They sang at church functions throughout the community. 
Brown graduated from Curie Metropolitan High School, and later from Pittsburgh's Robert Morris University in 1988. Over the years, she gave piano lessons and played keyboards at local churches such as The Corinthian Temple C.O.G.I.C./ The Cathedral of Praise.
As The Brown Sisters of Chicago, their dynamic stage performances won them big-name fans such as gospel legend, Inez Andrew, who introduced them to a concert promoter who booked them throughout Europe. They went on to share bills with the likes of Mavis Staples, Bobby McFerrin, and Aretha Franklin.  From 1994-1999, They also served as the house vocal group for the syndicated TV program, "Testify," which was filmed in Chicago.
After years of performing and releasing a custom album in Europe, their American debut, The Brown Sisters: Live in Chicago, was released by Kingdom Records in 2009. The radio single, "Awesome God," peaked at No. 15 on the Billboard Gospel Airplay chart. "The harmonies are impeccable…The passion and sincerity pouring from these songs uplift the spirit while feeding you a helping of encouragement and unretained hope," a music critic wrote of the album in Worship Leader magazine. In 2010, they won Best Gospel Entertainer of the Year and Best Gospel Album of the Year awards at the Chicago Music Awards. Music Video: https://www.youtube.com/watch?v=DMC9T0bNYOk
Brown was predeceased by her brother Zachary and her sister, Phyllis, who both passed away from cancer. Donations can be sent to Andrea's parents Ben & Alberta Brown, 6533 North Avenue, Oak Park, IL 60302 or via CashApp: $AdrienneBrown
The Funeral will take place Saturday, October 16, 2021 @Greater Harvest Baptist Church, 5141 S. State Street, Chicago, IL 60609. The wake is 9:30 AM and the service is 10:30 AM.