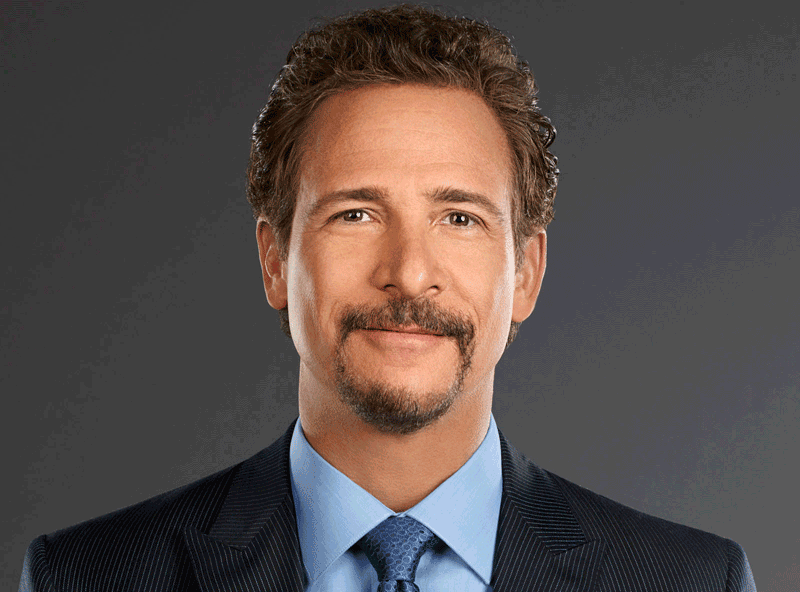 NEW YORK, NY, February 7, 2017 – Renowned sports commentator Jim Rome will remain a popular and consistent voice onCBS Sports Radio through a new multi-year contract, it was announced today by CBS RADIO, the exclusive programmer and operator of the 24/7 sports network. Rome has been the outspoken host of "The Jim Rome Show" since the launch of CBS Sports Radio in January 2013, broadcasting live weekdays from 12:00 Noon-3:00 PM, ET. A one-hour highlight version of the show, titled "Jim Rome's Daily Jungle," is available as a daily podcast exclusively on CBS RADIO's Play.it network. Rome also anchors three editions of the early afternoon broadcast of the network's flagship feature the "CBS Sports Minute," heard on hundreds of Radio Stations nationwide including WFAN New York, WSCR Chicago and WIP Philadelphia.
Throughout his three-hour show, Rome welcomes his loyal fans, known as "Clones," to "The Jungle" as he offers his views on the day's latest sports headlines, interviews players, coaches and prominent sports figures, interacts with listeners, and more. University of Kentucky basketball coach John Calipari, Green Bay Packers linebacker Clay Matthews and UFC President Dana White have been among Rome's recent guests.
"The Jim Rome Show was the critical building block in the successful launch of CBS Sports Radio four years ago, and brought immediate star power and credibility to the network," said Chris Oliviero, Executive Vice President of Programming, CBS RADIO. "We now look forward to writing the next chapter together in the storied history of Jim's show, which has been and continues to be the standard by which all nationally syndicated sports shows are judged."
"This is a huge day for the show," added Rome. "CBS RADIO is an unbelievable place, everything I had hoped it would be and more. There have been so many exciting changes in the industry and I'm as motivated as ever to capitalize on them with CBS Sports Radio, our affiliates and sponsors, and our business partners at Westwood One. My thanks to Andre Fernandez, Chris Oliviero, Eric Spitz, and everyone involved in making CBS Sports Radio a success in the first four years."
A highly respected voice in the world of sports broadcasting, Rome is one of the leading opinion-makers of his generation. Best known for his aggressive, informed, rapid-fire dialogue, Rome has established himself as the top choice of athletes and fans for sports news and commentary beyond the scoreboard. In addition to his radio hosting role, Rome is a commentator on "NFL on CBS" and provides analysis and coverage for CBS Sports and CBSSports.com.
Prior to the launch of "The Jim Rome Show," Rome hosted the weekday half-hour "Rome" television show on CBS Sports Network and an entertainment and sports talk series for Showtime.
Rome's ESPN program, "Rome Is Burning," signed off in January 2012 after airing for seven years. He also previously served as host of the popular program "The Last Word with Jim Rome," broadcast nightly on Fox Sports Net, for five years. Prior to that, he spent a two-year stint hosting ESPN2's "Talk2," a nightly one-hour interview show. Rome began his radio career at KTMS, Santa Barbara as the "$5 dollar-an-hour" traffic reporter and covered UC Santa Barbara's sports teams. He left KTMS for San Diego's all-sports Radio Station , XTRA Sports 690, where he created "The Jim Rome Show."  The show was first syndicated in 1996.
In addition to his extensive sports broadcasting career, Rome has made cameo appearances alongside Al Pacino and Matthew McConaughey in "Two For The Money," with Adam Sandler in "The Longest Yard" and opposite Michael Jordan in "Space Jam"; appeared in Blink 182's music video and on HBO's "Arliss"; and released "Welcome to the Jungle," a CD featuring memorable sound bites from frequent callers and the hip music regularly used on his radio show.