A member of the platinum-selling R&B group Hi-Five Russell Neal, 40, is being held for murdering his wife, fitness model wife Catherine Martinez, 24.
The Tragic Day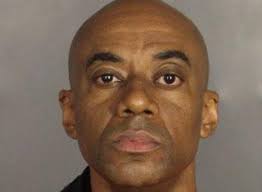 The couple has two children. The singer walked into a Sheriff's office and told them his wife was dead in their Houston apartment and he needed a lawyer. She was killed by being stabbed multiple times.

Martinez was an aspiring fitness model and boxer and she was found dead at the scene.
Neal was a member of the group when they had their Number 1 smash hit "I Like The Way (The Kissing Game)" in 1991 on RCA records.
This is the second tragedy for the group, in 2007 lead singer Tony Thompson died from inhaling freon from an air conditioning unit in an apartment complex.
Russell Neal Fame and Murder against Him and Brother
Russell's Career
Russell Neal was born in the early 1970s in Waco, Texas to Mother Dr.Evelyn T. Neal and Father Lawyer Neal II; He is the second born to brothers Rodney and Ronald Neal.
In 1989 the American R&B music band Hi-Five was founded in Waco Texas and Russell Neal was one of the founding and original members of the platinum-selling R&B group. Russell became famous in 1990 after the group scored Top 10 hits such as "I Like the Way," even appearing on BET, Arsenio Hall, and "Soul Train. They also scored a top hit on RCA records in 1991 "I Like the Way (The Kissing Game)".
Russell who was then 16 was at the top of his game, and according to Jonathan Kinloch who was the group's road manager Russell was referred to as 'Cool Russ.' and was the one who always was able to control his temper, he was endorsed as the dreamy one with the smooth moves pegged as a "Lovelorn Lothario".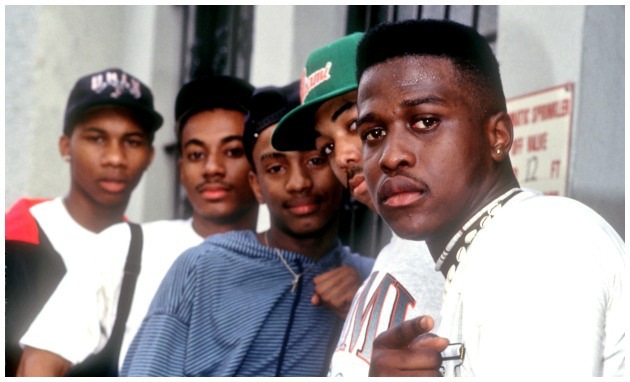 Towards the end of 1992, Russell felt Hi-Five was stagnated while he required to have more of a singing part, something contrary to the labels, and the producer didn't think that that was an appropriate decision so he left.

Marriage and Troubles
Nearly 20 years later after his fame Russell met and married Catherine Martinez who was nearly half his age, a stunning and beautiful Brasilia Martinez as she was known in her professional world of fitness modeling and personal training hailed from Texas, she was known to stop at nothing to be on top and had the energy and infectious drive to be in the public eye.
They lived in southwest Houston and were blessed with two boys, Raphael and Diego.
Russell's past in the spotlight dazzled Catherine and when they first met she used to brag about how he has money and how cool he was, that quickly changed when she realized he was not as popular as she thought, and to top it all he was flat broke too. With Russell not being able to provide Catherine was forced to be the breadwinner for her, Russell, and their two little boys.
However, that was not the least of their problems has he was very disrespectful towards Martinez, has he even charged her $40 to babysit his children. Russell was abusive to her the whole time they were together with several claims of domestic violence.
Although Russell kept telling her that he has changed and he won't do it again, Catherine finally had had enough, and was ready to do her own life by herself with her two kids which was a new beginning for them, has she even put the kids in a new private school.
But things would get worse, much worse after leaving her mom's house on June 28, 2014, after spending the weekend with her family in Killeen, Texas, she was nowhere to be seen.
Her exercise companion grew concerned when she did not turn up for training at the Metroflex Gym on Tuesday. Later, fears were confirmed by the families on Wednesday night on the first night of July in 2014, when a cool and collected Russell Neal casually walks into the Radio Station's County Sheriff's Office and informed Harris that his wife was dead and that he required a lawyer.

When police reached Cedar Creek Townhomes on Tanglewilde at Windswept on the west side that Catherine shared with her two young sons. Catherine was found on the living room floor with what appeared to be blunt force trauma to the head and several wounds which appeared to be from a sharp object.
The Horrific Murder
The ultimate low note to the horror was that Neal beat Catherine Martinez and then stabbed her to death on June 28, 2014 in their home with their two small sons present. They were locked in the room just feet from their mum's viciously whacked body. It is said that one of the children walked out of the scene after the incident because they mentioned it in a statement.
Catherine's mom said she couldn't recognize her has had been dead for days and had started decomposing. The only thing she recognizes about her was her teeth. After Russell's admission to police, he refused to say any more without a lawyer present.
Russell was charged with first-degree manslaughter for the alleged murder of his wife, Catherine Martinez. He got released on a $100,000 bond. However, two months later, the case took a twisted turn when the bond was revoked with Russell claiming insanity even saying his name is "Jesus Christ."
Prosecutors refused to believe his claim of insanity and refuse to drop the charges saying the singer knew what he was doing when he allegedly murdered his wife, although it appears to have worked as he was found incompetent to stand trial and was ordered to continue treatment and is now in a mental institution in Rusk State Hospital.
To date, Russell Neal still sticks to his defense of temporary insanity. He is still undergoing mental valuation at a mental institution while awaiting trial.
Russell isn't the only Neal that's been accused of murder. Turns out Russell's case has an incredible and similar back story similar to that of his younger brother Ronald Neal was also arrested and charged for murdering his wife who he had known since middle school, a young, beautiful, and popular mother of two named Stovyne Magee in 2008 in Arlington, Texas.
Before the incident, in 2007 Ronald was charged with assault when he got high off coke and sprayed Stovyne face with Lysol.
When he found out she filed for divorce, he threatened to kill her, and On the day the divorce was filed, her 10-year-old son called Arlington 911 to report that Ronald had smashed his way into the house and dragged Stovyne into the bedroom screaming please don't hurt me, police arrived five minutes later and he barricaded himself in the house.
They tried to negotiate with but when he told her brother "I shot her" the police rushed in and took him down. They tried CPR on Stovyne, but it was too late.
Although Ronald tried to plead insanity and tried to plead 'crime of passion' before the mental illness defense could be tested in court, Ronald made a surprising turnaround and pleaded guilty. The judge sentenced him to 80 years in prison and he will have to serve 30 years before he's eligible for parole.
READ NEXT: Former Blaque Singer Natina Reed Dies