Radio Facts: Radio Facts: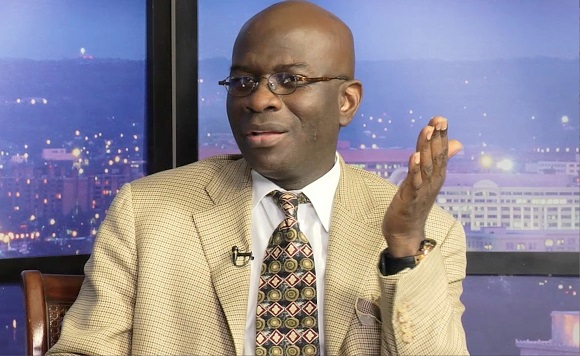 If you are not familiar with Armstrong Williams, he is a political commentator, entrepreneur, author of a nationally syndicated conservative newspaper column, and host of a daily radio show and a nationally syndicated TV program called The Right Side with Armstrong Williams. Williams is also founder and CEO of the Graham Williams Group, an international marketing, advertising, and media public relations consulting firm, and is a political talk show host on TV and radio. Williams was labeled by The Washington Post as "one of the most recognizable conservative voices in America."
With that conservative voice, Williams is also recognized as the business manager and confidant to Presidential hopeful, Ben Carson. Williams is no stranger to the spotlight and no stranger to controversy as he has been under fire in the past for allegedly being paid $240,000 to promote the Bush administration's "No Child Left Behind" law.
Armstrong Williams also wrote a passionate piece for The Root as he pondered the question, "What If Black Lives Really Mattered?" In the piece he basically said, "If Black lives really mattered, activists would concentrate on improving the state of the black family instead of focusing on isolated instances of police misconduct." Some people loved the piece while others felt, Mr. Williams was blaming the victim.
Despite the drama, you can't deny that Armstrong Williams is a highly successful entrepreneur. In early 2013 Williams began expanding his outreach by entering into media ownership with the purchase of two television Radio Station s, from a larger part of a $370 million acquisition of Barrington Broadcasting by Sinclair Broadcast Group. Howard Stirk Holdings LLC, which Williams owns, was given ownership over NBC affiliate WEYI-TV in Flint-Saginaw-Bay City, Michigan and CW affiliate WWMB in Myrtle Beach-Florence, South Carolina. Both Radio Station s remain operated by Sinclair under a local marketing agreement.
On December 4, 2014, the FCC approved the transfer of Radio Station licenses for WMMP, Charleston, South Carolina, WCFT-TV, Tuscaloosa, Alabama, and WJSU-TV, Anniston, Alabama from Sinclair Broadcasting to Howard Stirk Holdings, foregoing any operational agreements. Howard Stirk Holdings operate these Radio Station s independently.
On January 28, 2015, Intermountain West Communications Company filed to sell KVMY to Howard Stirk Holdings. HSH had agreed on January 14 to purchase for $150,000 the stock of the Sinclair subsidiary that was a party to IWCC's sale of KSNV-DT and currently holds the license of KVCW; KVCW and KSNV themselves remain under Sinclair ownership. Howard Stirk Holdings revealed in its January 2015 application to purchase Las Vegas Radio Station KVMY that it again planned to acquire the WLYH license from Nexstar.
With his recent purchase of KVMY, the MyNet affiliate in Las Vegas, and WLYH, the CW affiliate in Harrisburg, Pennsylvania, has brought his total holdings to seven television Radio Station s, the majority of the mere 12 U.S. television Radio Station s — out of 2,119 nationwide — with black owners.
In an interview with The Washington Times, the conservative pundit said he hopes to one day own 10 TV Radio Station s and expand the content he would like to see on television.
"We want to reinforce the kind of values and virtues that make America grea.We want the kind of shows that families can sit down and watch and be proud of. We want people to know that you don't always have to lead with what bleeds. We want to uplift people we want to give people real self-esteem and real worth."
Mr. Williams' company, Howard Stirk Holdings LLC, also bolsters a high level of success in diversity as well.
"One of the things that we're proud of is the fact that probably 75 percent of our workforce are minorities. We truly celebrate diversity," said Marcus Mullings, vice president of Howard Stirk Holdings. "Almost 50 percent of that workforce is women. When you talk about the issue of black men not finding jobs, the issue of inequality, 55 percent of our work force is black men."
Armstrong Willliams has many people out there that don't support his politics but you can't knock the man's hustle and/or work ethic. It is a major accomplishment for him to be the largest Black owner of TV Radio Station s in the land of the free and the home of the brave.