Radio Facts: Radio Facts: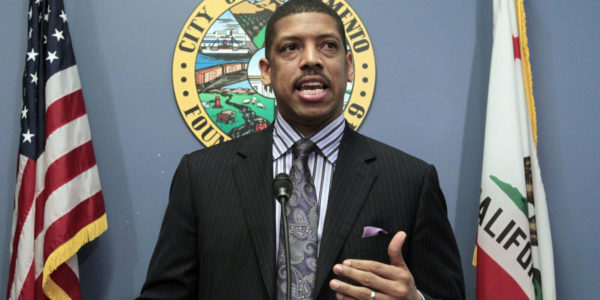 BLACK ENTERPRISE will present the inaugural Black Enterprise TechConneXt Summit on Monday, Oct. 12 through Tuesday, Oct. 13, at the Hyatt Regency Santa Clara, in Santa Clara, California, with host sponsors AT&T, Capital One, EMC and Intel Corp. The Summit will bring together today's forward-thinking leaders and a talent pool of extraordinary tech innovators, engineers, entrepreneurs, executives, and educators in one room.
The Black Enterprise TechConneXt Summit will present a unique and unparalleled opportunity–bringing together the best and brightest of the tech community to Silicon Valley. The Summit will help our attendees make the connections that matter by providing them with access to angel investors and venture capitalists that will be in attendance.
Attendees at the Summit will hear from serial tech entrepreneur and venture capitalist Jon Gosier, who has developed technologies for institutions such as the U.S. Army, the United Nations, Red Cross, and FEMA. Billionaire tech venture capitalist Timothy Draper, founder of Draper University, will speak on one of our six BE Tech Talk fireside chats where he will provide insights about his ABC Family reality TV show Startup U and how he identifies millennial tech stars.
The Summit will also present the Trailblazer Award to Silicon Valley pioneers Kenneth and Caretha Coleman and the godfather of Silicon Valley, Roy Clay, all of whom continue to make significant contributions to the quality of life of the people who live in Silicon Valley. Clay was a key figure in the development of Hewlett-Packard's computer division and in the 1970s served on the Palo Alto City Council, two of those years as vice mayor.
The 2015 Black Enterprise TechConneXt Summit will feature nationally recognized speakers, entrepreneurs, and technology leaders. Sessions will include One-on-One conversation with Google's David Drummond, Ascending to the C-Suite in Silicon Valley, Diversity in Silicon Valley, Spotting the Next Big Tech Trend, Succeeding in Silicon Valley, Opportunities in Gaming & Apps and a lot more. AT&T will also host a tour of the AT&T Foundry for top engineering students from across the country; the Foundry is one of four AT&T innovation centers, where developers and technology teams create the ideas and apps of tomorrow.
The Summit will also feature a live hackathon to create an app, with the winner receiving a special prize, hosted by Capital One. AT&T will host a Tech Talk session with Grammy nominated audio engineer Gimel "Young Guru" Keaton who will discuss the Intersection of Music and Technology. For the aspiring entrepreneur, How to Deliver a Powerful Pitch to Investors offers practical advice and insights from angel and venture investors and more than 20 other interactive sessions and tracks will be discussed.