CHUCK D'S RAPSTATION.COM LAUNCHES ART OF RAP RADIO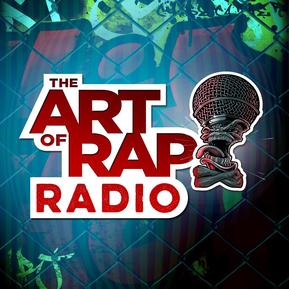 Streaming Station Features Artists from
Art of Rap Tours and Documentary
New York, NY (June 6, 2016) — Chuck D's RAPstation.com launches a new Art of Rap radio station today in association with The Art of Rap festival, which Public Enemy will tour with this year.  The radio channel will stream tracks by artists from both the 2015 and 2016 tour as well as the critically acclaimed documentary, including festival co-founder Ice-T.   Founded in 1999 by Public Enemy frontman Chuck D, RAPstation.com features over 30 hip hop music radio stations and specialty shows, news, exclusive interviews, a Top 50 chart and videos.  

Throughout the summer, Public Enemy will join Ice-T, Naughty By Nature, Mobb Deep and more as part of the Art of Rap Festival, a nationwide tour built around hip-hop artists spanning the history of the art form.  The first Art Of Rap Festival was held in August 2015 and follows in the footsteps of Ice T's critically acclaimed documentary "The Art Of Rap." This year's Art of Rap Festival includes performances by Public Enemy, Ice-T, Naughty By Nature, Mobb Deep, Grandmaster Melle Mel & Scorpio, Epmd, The Sugarhill Gang And Kurtis Blow (exact lineup varies by date). 
The event will be MC'd by Chief Rocker Busy Bee.  The Art Of Rap Festival is the brainchild of Ice-T and Micky Bentson (Hip-Hop Entrepreneur) and produced by Synergy Global Entertainment.

Art of Rap tour dates include:  
July 16             Gexa Energy Pavillion                                                           Dallas, TX
July 17             Austin360 Amphitheater                                                        Austin, TX
July 22             Hollywood Palladium                                                            Hollywood, CA
July 23             Downtown Las Vegas Events Center                                      Las Vegas, NV
July 29             The Amphitheater at Coney Island Boardwalk                        Brooklyn, NY
July 31             Lakewood Amphitheatre                                                       Atlanta, GA
August 5         Hollywood Casino Amphitheatre                                           Tinley Park, IL
August 6         Freedom Hill Amphitheatre                                                    Sterling Heights, MI  

Stream The Art of Rap radio station at: https://www.rapstation.com/stream/artofrapradio