CLEO TV invites you to a special virtual Zoom media conference to get up close and personal with the Season 2 cast of New Soul Kitchen.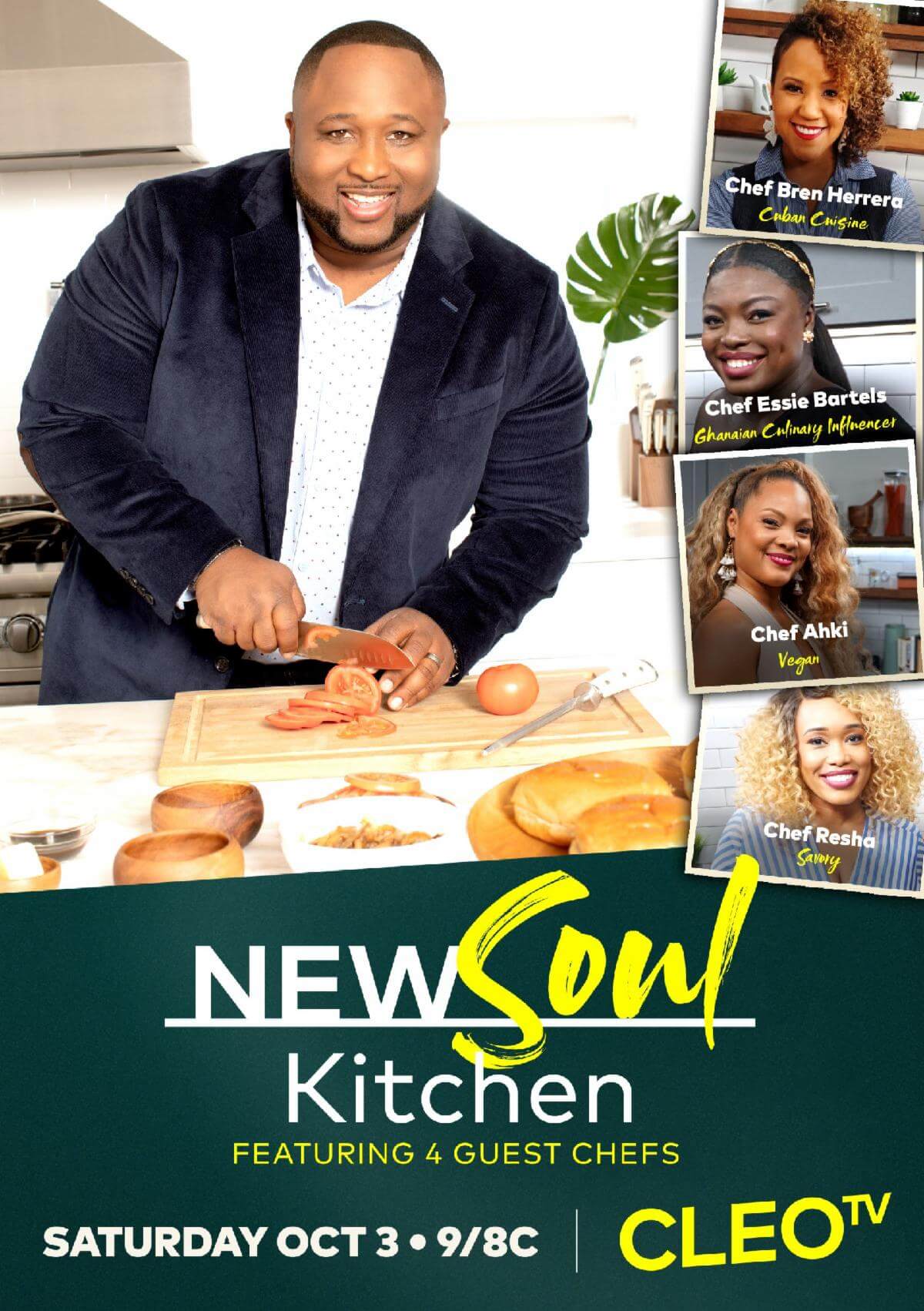 The one-of-a-kind cooking show is hosted by Chef Jernard Wells, an award-winning TV Host/Celebrity Chef/Bestselling Cookbook Author, best known from his numerous appearances on Food Network & Cooking Channel shows. Wells has been featured on the "Today Show," PEOPLE," "Steve Harvey Morning Show," "Rickey Smiley Morning Show," ESSENCE, to name a few. Chef Jernard will provide step-by-step instructions on preparing one of his signature dishes, while giving tips for quick quarantine meals, healthy alternatives to classic soul food favorites, and provide a sneak peek on the top foodie trends taking over this fall.
Join us for an opportunity to engage with four leading African-American female chefs and culinary influencers who, throughout the season, deliver an array of flavors from around the world, sure to please every palette. Expected to join us for the press conference are:
Chef Bren Herrera, Chef Essie Bartels, Chef Resha and Chef Ahki.