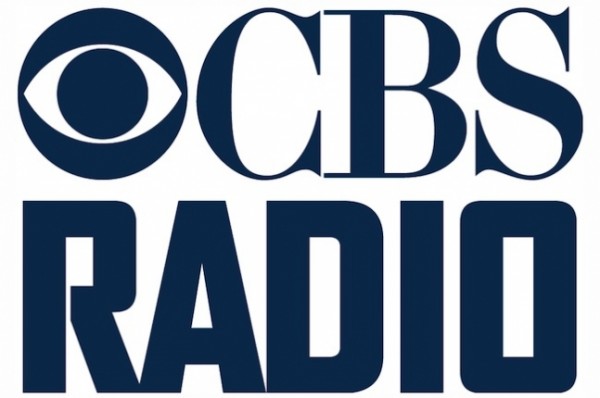 CBS RADIO AND CBS LOCAL DIGITAL MEDIA LAUNCH PODCAST NETWORK "PLAY.IT® 
New Network Includes On-Demand Audio from Well-Known Personalities,
Experts and Brands Including CBS RADIO's Award-Winning Stations, "48 HOURS,""60 MINUTES," Deadspin, Foursquare, Vox, Simon & Schuster and more
NEW YORK, N.Y. – Jan. 7, 2015 – CBS RADIO and CBS Local Digital Media today announced the launch of Play.it®, a new podcast network that brings together digital-exclusive programming from major brands and publishers as well as content from CBS RADIO shows on demand. Play.it offers more than 300 premium content podcasts at launch, including podcasts from well-known CBS RADIO personalities like Boomer Esiason & Craig Carton, Carson Daly, and Kevin & Bean, as well as content from leading news, lifestyle, sports and media brands including 48 HOURS, 60 MINUTES, CBS Sports Radio, Vox, Deadspin, Simon & Schuster and Foursquare, among others.
Play.it is now available online at www.Play.it and through a mobile-optimized site for streaming across devices. Podcasts are available to stream or download and Play.it series are also available across CBS Local Digital Media's properties – including Radio.com, the Radio.com App, CBS Local sites nationwide and the CBS Local App – and are distributed across TuneIn's site and apps, as well as on iTunes. The Play.it podcast network will also be available on CBS RADIO's HD radio stations in select major markets in the coming months.
"Spoken word has proven to be one of the most compelling forms of entertainment for generations of listeners," said Dan Mason, President and CEO, CBS RADIO. "The rise in popularity of these programs should come as no surprise as technology continues to advance, providing consumers the flexibility to listen on their own terms. We are committed to expanding our content and growing our audiences, and Play.it will highlight the expertise and creativity of CBS RADIO talent, with the promotional resources of 117 stations behind it."
"The demand for on-demand audio content is huge, with tens of millions of people and growing listening to podcasts each month, yet this content currently has been spread across multiple sites and services," said Ezra Kucharz, President of CBS Local Digital Media. "With the launch of Play.it, we aim to bring consumers a unified, easy-to-use platform featuring the best podcasts from not only CBS brands but other major brands, personalities and publishers, as well."
Play.it's focus on premium podcast content spans every major category, including news & information, sports, entertainment & lifestyle, comedy, health & wellness, business, culture, and more.
At launch, podcasts on Play.it include:
News & Information: CBS News programs 48 HOURS and 60 MINUTES, Vox Podcast with Ezra Klein, and Foursquare CEO Dennis Crowley
Sports: "Tailgate Fan: The Podcast," CBS Sports Radio, Impact Wrestling analyst and three-time world champion TAZ
Entertainment & Lifestyle: Danny Bonaduce, "Man Cast Weekly," Robert Wuhl, "Parenting Bytes" with family tech expert Rebecca Levey, Simon & Schuster's "XOXO After Dark" and "Read Before Eating," and home improvement icon Bob Vila
Comedy: Comedians Robert King and Michael Blaustein
Health & Wellness: Dr. Michael Breus, Zhena's Gypsy Tea founder and Simon & Schuster author Zhena Muzyka, world renowned fitness trainer and motivator Shaun T, and motivational and inspirational speaker Rolonda Watts
Business: "All Business with Jeffrey Hayzlett," "UnPodcast" with Scott Stratten & Alison Kramer, and technology with The Met's Chief Digital Officer Sree Sreenivasan
Society & Culture: "Real Housewives of New York" star Sonja Morgan, Chef Pace Webb

Plus content from CBS RADIO programs, including:  KROQ's "The Kevin & Bean Show," WJFK's "The Junkies," KAMP's "Mornings with Carson Daly," WFAN's "The Mike Francesa Show" and "Boomer & Carton," WCBS's "CEO Radio with Ray Hoffman," and more.
Play.it is advertising supported and uses the latest in dynamic ad insertion technology as well as native and sponsorship advertising. Brands will be able to buy campaigns across platforms in a simple one-stop-shop manner including over-the-air, live streaming and podcasts. Additionally, brands will be able to deliver targeted messaging to specific fans of a particular show or across the entire network of hundreds of programs.