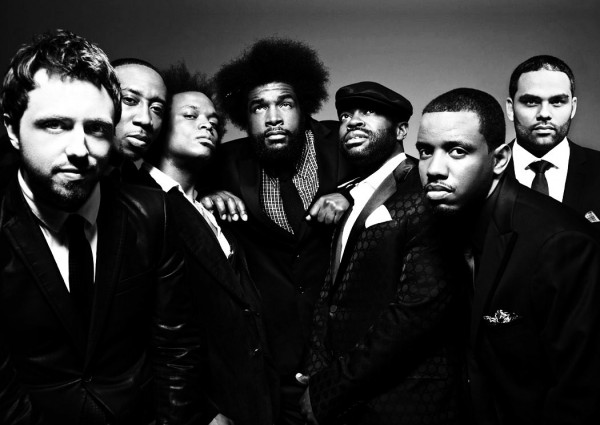 Last month, Bud Light made "waves" across the country when it announced Bud Light Hotel New York would take place on a brand-new cruise ship docked on the Hudson River.

Today, the Official Beer Sponsor of the NFL announced its concert lineup for the four-day Bud Light Hotel that includes headline performances by Foo Fighters and Imagine Dragons as well as a tribute to New York City's hip-hop history curated by The Roots.
The festivities will kick off on Thursday, Jan. 30, when EA SPORTS and Bud Light host "The Roots Present Hip-Hop NYC" featuring RUN DMC, Busta Rhymes and special guests.
This one-of-a-kind show will chronicle New York's hip-hop legacy with The Roots performing alongside legendary New York hip-hop artists. The concert will follow EA SPORTS Madden Bowl XX, which showcases NFL players and celebrities in head-to-head competitions playing Madden NFL 25.
The Bud Light Hotel will shift musical gears on Friday, Jan. 31, when Bud Light hosts the "Pandora Presents" party featuring Imagine Dragons. One of the biggest breakout acts of 2013, Imagine Dragons released one of the top-selling rock albums of the year and performed to sold-out crowds across the nation on their headlining tour.
Most recently, Imagine Dragons received "Record of the Year" and "Best Rock Performance" Grammy Award nominations for their hit single "Radioactive." Bud Light Hotel New York will reach its crescendo on the eve of football's biggest game when Foo Fighters headline the Bud Light Main Event concert on Saturday, Feb. 1.
Joining Foo Fighters on the Bud Light Main Event lineup is the popular Grammy Award-winning Zac Brown Band. The two bands share a common bond – Foo Fighters lead singer Dave Grohl recently collaborated with Zac Brown Band on their newest project, "The Grohl Sessions Vol. 1."
The Bud Light Hotel weekend will come to a close on Super Bowl Sunday when Pepsi and Bud Light present a pre-game concert featuring performances by multi-platinum rockers Fall Out Boy and multi-platinum selling country star Jake Owen."We've brought together a world-class lineup of concerts that features some of the biggest names in the industry – including Foo Fighters, Imagine Dragons and The Roots – and pays tribute to New York City's impact on music and culture," said Rob McCarthy, vice president, Bud Light.
"With the help of our amazing partners, EA SPORTS, Pandora and Pepsi, this year's Bud Light Hotel will stand apart as one of the premier destinations for Super Bowl week entertainment."To host parties befitting of the Big Apple, the Bud Light Hotel will extend beyond the cruise ship and include a full makeover of the Intrepid Sea, Air & Space Museum footprint.

As part of the makeover, Bud Light will construct the Bud Light Hotel Amphitheatre – a heated concert venue across the street from the Intrepid that will host the weekend's nightly concerts and parties – and the Bud Light Hotel Lounge – a two-level, 1,500-person venue adjacent to the Intrepid – that will house hospitality activations during the day as well as late-night after-parties. In total, this year's Bud Light Hotel event space will encompass more than 300,000 square feet.