Sofia Vergara Claims the Title of The Most Desirable Woman of 2012
According To AskMen's 11th Annual Poll
Vote Confirms that TV Stars are Among the Sexiest Women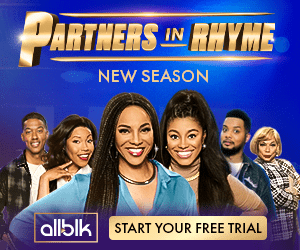 ***
Unconventional Beauty is Desirable in 2012 –
Lady Gaga, Rooney Mara, Katy Perry Voted to the List
Los Angeles, Calif. (January 31, 2012)""After more than 1 million votes were cast internationally, AskMen's 11th Annual "Top 99 Most Desirable Women" list today revealed Modern Family's sultry Sofia Vergara as the No. 1 woman on the list.
AskMen readers also desire women with an edge, voting super stars with unconventional beauty to the list including Lady Gaga, Rooney Mara and Nicki Minaj. Since its inaugural year in 2001, the "Top 99 Most Desirable Women" has served as a snapshot of which female stars AskMen readers favor the most based upon the attributes that men want in a companion, such as intelligence, talent, character, and beauty.
Leading lady Sofia Vergara commented: "I am so honored to be AskMen's most desired woman this year. A big thank you to all the men who desire me. "For the second year in a row, television actresses dominated the list, with 22 TV stars claiming spots. Last year's #1 vote went to Gossip Girl, Blake Lively, who held strong at #32 in 2012.
Other TV stars include: Kim Kardashian (Keeping Up with the Kardashians; Kourtney and Kim Take New York); Zooey Deschanel (New Girl); Lea Michele and Dianna Agron (Glee); Nicole Scherzinger (The X Factor); Jennifer Lopez (American Idol) and Kat Dennings (2 Broke Girls).
This year's list also highlights a new generation of leading women, such as superstar vocalist Adele, Tennis Star Caroline Wozniacki and George Clooney's girlfriend, Stacy Keibler. Also among the 39 newcomers on this year's list is Pippa Middleton, who just made the cut at No. (AskMen readers much preferred her sister, Kate, who ranked No. 11.)
"With more than a third of the women on this year's list being first time honorees, it is clear that men are intrigued by women who are new on the scene," says James Bassil, editor-in-chief of AskMen. "The 2012 Top 99 Most Desirable Women are an eclectic group "" which explains the wide range in what today's man finds appealing. "Completing the list for the "Top 99 Most Desirable Women of 2012":
1 Sofia Vergara
2 Kate Upton
3 Rooney Mara
4 Miranda Kerr
5 Nicki Minaj
6 Emma Stone
7 Scarlett Johansson
8 Kim Kardashian
9 Rihanna
10 Candice Swanepoel
11 Kate Middleton
12 Zooey Deschanel
13 Mila Kunis
14 Selena Gomez
15 Daisy Lowe
16 Katy Perry
17 Emma Watson
18 Lady Gaga
19 Lea Michele
20 Rosie Huntington-Whiteley
21 Natalie Portman
22 Kate Beckinsale
23 Olivia Wilde
24 Jessica Alba
25 Emmanuelle Chriqui
26 Minka Kelly
27 Kristen Stewart
28 Dianna Agron
29 Hayley Atwell
30 Kat Dennings
31 Lara Stone
32 Blake Lively
33 Brooklyn Decker
34 Jessica Gomes
35 Amber Heard
36 Kristen Wiig
37 Anne Hathaway
38 Sara Jane Underwood
39 Beyonce
40 Brittney Palmer
41 Amanda Seyfried
42 Alyson Hannigan
43 Liu Wen
44 Krysten Ritter
45 Stacy Keibler
46 Nicole Scherzinger
47 Jennifer Lawrence
48 Candace Bailey
49 Penelope Cruz
50 Carey Mulligan
51 Bar Refaeli
52 Jordana Brewster
53 Gisele Bundchen
54 Eva Mendes
55 Christina Ricci
56 Marisa Miller
57 Georgia Jagger
58 Freida Pinto
59 Anais Mali
60 Taylor Swift
61 Tamara Ecclestone
62 The Daily (Fix, Brief) Girls
63 Michelle Williams
64 Leryn Franco
65 Olivia Munn
66 Aubrey Plaza
67 Irina Shayk
68 Arianny Celeste
69 Cheryl Cole
70 Priyanka Chopra
71 Adriana Lima
72 Chanel Iman
73 Lily Aldridge
74 Kreayshawn
75 Olga Fonda
76 Kate Moss
77 Zoe Kravitz
78 Rose Byrne
79 Caroline Wozniack
i80 Demi Moore
81 Elsa Pataky
82 Sunny Leone
83 Zoe Saldana
84 Camilla
Maria Menounous
86 Jessica Chastain
87 Madalina Ghenea
88 Emilia Clarke
89 Lake Bell
90 Berenice Marlohe
91 Alessandra Ambrosio
92 Adele
93 Jennifer Lopez
94 Elizabeth Olsen
95 Lana del Rey
96 Megan Fox
97 Tina Fey
98 Pippa Middleton
99 Paz de la HuertaThe
"Top 99 Most Desirable Women" of 2012 features women with an edge, voting a few notable stars that are known for their unconventional beauty: · Newcomer Rooney Mara transformed her look to become the Girl with the Dragon Tattoo"¦and enticed voters to name her the No.3 spot on this year's list.
Music icons have historically been known for their ever-changing looks, but Nicki Minaj (No. 5), Katy Perry (No.16) and especially Lady Gaga (No. 18) took it to new heights, catching the eye of voters to find their way onto this year's list. This year's votes also show that age is just a number, as men included mature women, such as Demi Moore on the list.
For exclusive videos, photos and comments from this year's honorees, visit www. askmen. com.
Up-to-date coverage of the "Top 99 Most Desirable Women 2011" can also be found on AskMen's Facebook and Twitter.