ASCAP President & Chairman Paul Williams announced today that ASCAP will add five music greats to the ASCAP Jazz Wall of Fame on Monday, June 9th, 2014. The invitation-only event will be hosted by Williams at the NYIT (New York Institute of Technology) Auditorium at 1871 Broadway (between 61st and 62nd Streets) in Manhattan beginning at 5:00 PM.
The event will be highlighted by the induction of five giants of jazz: Living legends Kenny Burrell, Dick Hyman and Helen Merrill, and posthumous honorees Bessie Smith and Juan Tizol. Participating in the event as presenters and/or performers will be: Alan Bergman, Jay Leonhart, Russell Malone, Ted Rosenthal, Vaneese Thomas, Steve Turre and surprise guests. Acclaimed jazz vocalist and songwriter Gregory Porter will be presented with The ASCAP Foundation Jazz Vanguard Award for his innovative music.
This Award is made possible by a grant from the Louis Armstrong Educational Foundation.The inaugural ASCAP Jazz Advocate Award will recognize the decades of tireless effort to provide recognition and funding for jazz by Michigan Congressman John Conyers, Jr.The ASCAP Jazz Wall Panel members are: Alan Bergman, Jay Leonhart and Rufus Reid.The reception will also celebrate the recipients of the 2014 Herb Alpert Young Jazz Composer Awards. The ASCAP Foundation program was established in 2002 to encourage the jazz creators of the future.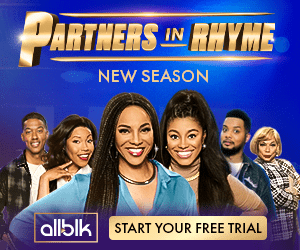 The Herb Alpert Young Jazz Composer Awards recognize composers less than 30 years of age whose works are selected through a national competition. The program is supported by the Herb Alpert Foundation and The ASCAP Foundation Bart Howard Fund. The event will feature a performance by jazz composer, arranger and pianist Erica Seguine, recipient of The ASCAP Foundation Johnny Mandel Prize.
The 2014 Herb Alpert Young Jazz Composer Award recipients are listed with their age, current residence and place of origin:
Nii Akwei Adoteye, age 27 of Washington, DC (Alexandria, VA);
Michael Caudill, age 22 of Amherst, MA (Loveland, CO);
Mike Conrad, age 25 of Waterloo, IA (Arlington Heights, IL);
Addison Frei, age 22 of Oviedo, FL (Lawrence, KS);
Walter Gorra, age 20 of Glenwood Springs, CO (Glendale, CA);
Nicolas Hetko, age 22 of Miami, FL (Albany, NY);
Daniel Kaneyuki, age 26 of Fountain Valley, CA (Huntington Beach, CA);
Keith Karns, age 28 of Denton, TX (North Pole, Alaska);
Martha Kato, age 24 of Brooklyn, NY (Nagoya, Japan);
John Kosch, age 20 of Lincoln, NE;
Paul Krueger, age 27 of Eugene, OR (Lincoln, NE);
Rafael de Lima, age 28 of Miami, FL (Campinas, San Paolo, Brazil);
Sara McDonald, age 22 of Brooklyn, NY (Bethesda, MD);
Josh Shpak, age 20 of Boston, MA (Walnut Creek, CA);
Andrew Schiller, age 24 of Boston, MA (Norfolk, VA);
Jeff Schneider, age 26 of New York, NY (Bridgeport, CT);
Erica Seguine, age 26 of Bloomfield, NJ (Albany, NY);
Todd Simon, age 28 of Annapolis, MD (Dover, DE);
Martin Terens, age 28 of New York, NY (Hamburg, Germany);
Zan Tetickovic, age 22 of Brooklyn, NY (Ptuj, Slovenia);
Composers receiving Honorable Mention are:
Coyote Anderson, age 25 of New York, NY (Glen Stey, NY);
Dominic Bierenga, age 19 of Mount Pleasant, MI (Grand Rapids, MI);
Jake Chapman, age 19 of New York, NY (Los Angeles, CA);
Jodie Landau, age 21 of Sherman Oaks, CA;
David Meder, age 23 of New York, NY (Tampa, FL);
Caili O'Doherty, age 22 of New York, NY (Portland, OR);
Jeremy Siskind, age 27 of Kalamazoo, MI (Irvine, CA) and Benjamin Tiberio, age 22 of Miami, FL (Rochester, NY).
The ASCAP composer/judges for the 2014 competition were: Ken Hatfield, Rufus Reid and Sachal Vasandani.