Dallas Southern Pride recently announced rapper, songwriter, and record executive, Yo Gotti, as a headliner for its Juneteenth Unity Weekend celebration, June 16-19, 2022. Yo Gotti will perform at the Mega Party on Saturday, June 18 alongside Dallas' own superstars Erica Banks and Yella Beezy. The Mega Party will start at 10 p.m. and will be held at Amplified (10262 Technology Blvd E, Dallas, Texas).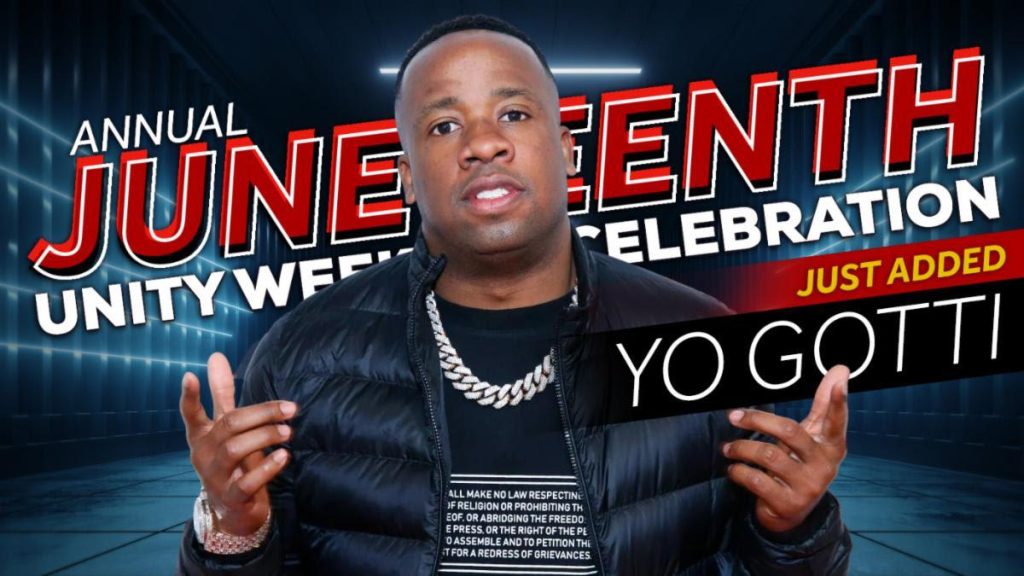 CLICK HERE TO PURCHASE TICKETS TODAY!
Juneteenth Unity Weekend is a celebration and representation of the many intersections and beautiful mosaics within the Black community," said Kirk Myers-Hill, president of Dallas Southern Pride. 
Some of the biggest stars in hip-hop and entertainment are confirmed for this unforgettable four-day weekend of festivities, including the City Girls, Saucy Santana, and Moneybagg Yo, who will perform at the Juneteenth Unity Festival and Pool Party on Saturday, June 18 from 5 p.m. – 9 p.m. at Samuell-Grand Aquatic Center (3201 Samuell Blvd., Dallas, Texas). 
The weekend will also include The Emancipation Ball as well as the must-see/must-do signature brunch, hosted by Myers-Hill, on Sunday, June 19. More than 20,000 people from across the United States and internationally are slated to attend the four-day experience.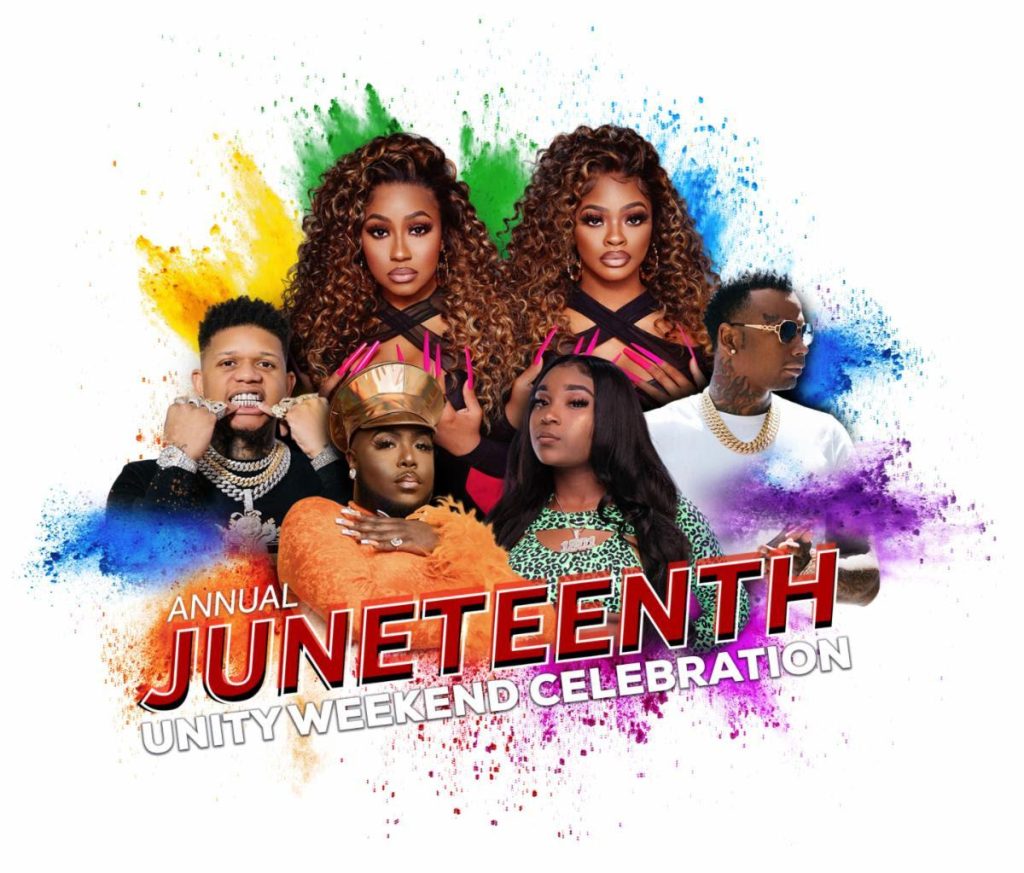 In addition to concerts and performances, the Juneteenth Unity Weekend will feature a myriad of community events and activations, to include health and wellness screenings, COVID-19 vaccinations, and pockets of fun for the whole family.
On Saturday, June 18, Dallas Southern Pride will host the Juneteenth Unity Weekend Family Day at Samuell Grand Aquatic Center (3201 Samuell Blvd., Dallas, Texas) from 12:30 p.m. – 2:30 p.m.
This event is free and open to the public. On Sunday, June 19, 2022, Juneteenth Unity Weekend will sponsor 500 kids, plus one adult per household, to attend the Dallas World Aquarium (1801 N Griffin St, Dallas, TX 75202) in celebration of both Juneteenth and Father's Day. This event will be held from 10 a.m. – 2 p.m., but the tickets are valid until 5 p.m.
The Juneteenth Unity Weekend was created to celebrate the brilliance and culture of Black people. Serving as the official annual celebration for Black Lesbian, Gay, Bi, Trans, and Queer (LGBTQ+) people in the Dallas-Ft. Worth metroplex, the four-day experience continues to make a positive impact by unifying the community, celebrating freedom, providing a safe space for community gathering, and infusing millions of dollars into the local economy.
In 2021, the Juneteenth Unity Weekend brought thousands of visitors to the Metroplex, sold-out all its host hotels, and generated more than $2.2 million dollars for local businesses hit hard by the global COVID-19 pandemic; thus, creating hundreds of jobs for "gig" workers. The event also created other historic moments for the city of Dallas.
As a result, the HIV positivity rate dropped below 10 percent for the first time in the event's history among more than 200 attendees tested; the Dallas Police Department held a recruitment drive targeting LGBTQ+ applicants; the Dallas skyline was lighted in the Juneteenth and Black Pride colors for the first time and the Dallas Southern Pride official pride flag was debuted and flown for the first time at the Sheraton Market Center.
A portion of the proceeds from this year's Juneteenth Unity Weekend will be used to support the free health and wellness activities of its partner agencies. These proceeds will offset the cost of essential services to Black and Brown communities, with an emphasis on LGBTQ+ communities and their families in the DFW metroplex.
Sponsor and vendor opportunities are still available; particularly, those in the arts & entertainment, health and wellness, beauty, skincare, clothing, food and beverage, including food trucks and lifestyle brands.
For more information, or to purchase tickets, visit https://dallassouthernpride.com.