Radio Facts: Radio Facts: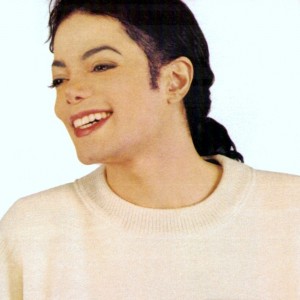 Entertainment and character licensing generated more than $87 billion in worldwide retail sales of licensed merchandise in 2011. This year, top entertainment brands and companies, including Hello Kitty, Peanuts, One Direction, Domo, Warner Bros., Nickelodeon, Angry Birds, Dreamworks, Thomas the Tank Engine, WWE, Twentieth Century Fox Consumer Products and many others, will converge at Licensing Expo. The annual trade show, which is the world's largest and most influential brand, character and licensing event, will take place June 18-20, at Mandalay Bay Convention Center in Las Vegas.
"More than 2,800 of the world's most iconic, recognizable and powerful entertainment-based brands will be represented on Licensing Expo's show floor this year, giving attendees access to an unprecedented amount of content in one location," says Jessica Blue, vice president, Licensing Expo. "Character and entertainment licenses are a cornerstone of the industry and will be highlighted on the newly re-merchandised show floor, along with brands and agents, art and design and fashion."
At the 2013 event, entertainment brands featured on the show floor include character and animation icons such as Snoopy, the Looney Tunes, Garfield, Pokemon and Mr. Men and Little Miss; celebrity names such as Elvis Presley, Salma Hayek, John Wayne and Michael Jackson; and musical acts like Bon Jovi, Elton John, KISS and Madonna.
World-class film and television companies such as Warner Bros., DreamWorks Animation, Nickelodeon and BBC Worldwide will exhibit on the Licensing Expo show floor.
"As one of the most prominent trade shows in the industry, Licensing Expo offers us the opportunity to continue to generate excitement among our current and future licensing and retail partners from around the world," says Karen McTier, executive vice president, domestic licensing and worldwide marketing, Warner Bros. Consumer Products. "Our industry is a 365-day global business, and the Licensing Expo presents us with a platform to share our incredibly vast, unrivaled portfolio of properties and offerings to support our theatrical, television, animation and Super Hero fare "" from the Looney Tunes and 'The Wizard of Oz,' to DC Comics and 'Man of Steel,' to 'The Hobbit' Trilogy and Harry Potter "" and many more."
Other featured entertainment companies include Universal Pictures, which will promote its forthcoming "Despicable Me 2" film; Sony Pictures, which will push "Smurfs 2"; and Lionsgate is planning an Expo presence in support of "The Hunger Games: Catching Fire."
Gaming and interactive properties that will be represented at Licensing Expo include Doodle Jump, Skylanders, Cut the Rope, Angry Birds and Call of Duty; while television properties such as Duck Dynasty, Top Gear, Downton Abbey, The Big Bang Theory and Cake Boss will also be showcased.
Licensing Expo will also feature live event properties including Monster Jam, SeaWorld Parks & Entertainment and WWE, among many more.
"Nickelodeon is overjoyed to attend Licensing Expo this year, bigger and better than ever," says Manuel Torres, senior vice president, global toys and electronics, Nickelodeon Consumer Products. "We have a nearly 5,000-square-foot dedicated Nickelodeon booth and we're excited to showcase our world-renowned sensational properties SpongeBob SquarePants, Dora the Explorer and Teenage Mutant Ninja Turtles, preschool hit 'Bubble Guppies,' the recently launched and re-imagined CG-animated series 'Peter Rabbit,' as well as upcoming shows including 'Dora and Friends' and 'Paw Patrol.'"