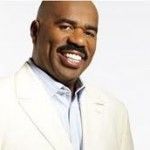 The votes have been tallied, and it is time for the award winners to be revealed as steve harvey and Family Feud host, radio host, author and comedian steve harvey – hosts a grand celebration of community honors with star entertainment, sizzling music, and more August 10th, at this year's 11th Annual Ford Neighborhood Awards show (formerly the Hoodie Awards).
One of the most-anticipated live events that Harvey hosts annually, the unpredictable awards show celebrates the impactful service of neighborhood businesses, churches, community leaders, and educators from across the nation – as star presenters and performers from the world of gospel and R&music,
television and entertainment, and crowds of revelers converge on Las Vegas August 9 – 11th, for a weekend of thrills, laughs, and a legendary line-up of entertainment that includes chaka Khan, Fantasia, Jaheim, MARY MARY, Tamar Braxton, Maze featuring Frankie Beverly, KEM, Charlie Wilson, TGT (Tyrese, Ginuwine, Tank), and more.
Embarking to the sun and glittering lights of Las Vegas, the weekend blowout of events surrounding the awards includes the free live broadcast of The steve harvey Morning Show, presented by Outback Steakhouse, the free Neighborhood Awards Interactive Expo, presented by DHerbs.com, the all-white stylish affair of the State Farm Freedom Friday Concert and State Farm Freedom Friday Party, the Ford VIP After Party, The Steve and Marjorie Harvey Foundation Charity Golf Tournament, and The Neighborhood Awards Beach Party.
The Ford Neighborhood Awards show hosted by steve harvey will be an unforgettable evening of glitz, award-winning entertainment and community celebration of this year's top 48 nominees, unveiling the winners among twelve categories, including a special presentation from title sponsor Ford to the Best Community Leader category winner, who will receive a donation of $30,000 to be used towards their church or non-profit organization.
Steve harvey says, "The Neighborhood Awards is an awards show unlike any other, honoring those who are the stars of their neighborhoods, the people and places who have made indispensable contributions and continue to inspire their neighbors. They are an everyday inspiration and I look forward to celebrating all the nominees at the show!"
Marking the 11th anniversary of this one-of-a-kind show, steve harvey and television/radio producer Rushion McDonald created the Hoodie Awards show (now the Neighborhood Awards show) in 2001, which has become the crowning honor for Black communities.
Giving star treatment for the everyday men and women who uplift their neighborhoods with their contributions as local businesses, religious/neighborhood leaders, educators, churches, and high schools, the twelve Neighborhood Awards categories are:
Best High School Coach, Best Nail Salon, Best School Teacher sponsored by Nielsen, Best Car Wash/Detail Shop, Best Church Choir sponsored by K&G Fashion Superstore, Best Soul Food sponsored by General Mills' Helper, Best Barber Shop, Best High School sponsored by State Farm, Best Barbecue Place sponsored by Walmart, Best Beauty Salon, Best Church sponsored by AARP, and Best Community Leader sponsored by Ford.