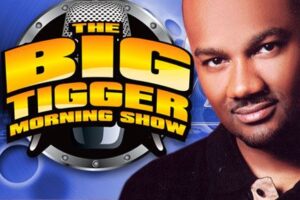 It's kind of odd thinking that Big Tigger has been on the air for 20 years now.   Looks like that ended yesterday and of all days, his 39th birthday December 22. I wonder if the Radio Station knew it was his birthday? Considering his birthday fell on a Thursday (who gets fired on Thursday?) Seems the Radio Station could have AT LEAST waited until he finished his show today (Friday).
Tigger confirmed the report on Twitter:
FYI @WPGC & I have agreed 2 part ways. The BigTiggerMorningShow W/ Free is no more! Thanx 4 ya support & stay tuned! Now Back 2 my Bday:) RT
In an internal memo, Jason Kidd, WPGC's controversial PD replacement for Michael Saunders, stated: "I want to let you know that Tigger will no longer be hosting mornings on WPGC. Tigger has been a huge part of WPGC over the years. He started as an intern at PGC back in 1993 and eventually moved into nights in 1996. He came back later in the 2000s for afternoons and then, most recently, mornings. We wish him all the best in his future endeavors." How odd a termination tribute?
Good luck to Tigger.