Rising Sydney pop duo CAT & CALMELL today share their hotly anticipated debut EP Life Of Mine. The woozy 8 track collection touches on everything from the environmental crisis and personal toxicity to relationship drama, and learning how to face the repercussions of their actions after behaving in youthful, reckless abandon. Confident, nostalgic and full of angst, the EP features previously released singles 'dumbshit' and the globally acclaimed 'dramatic', as well as 'Jorge', and 'Get Old', in addition to four new, yet to be heard songs, available now via Island Records, listen HERE.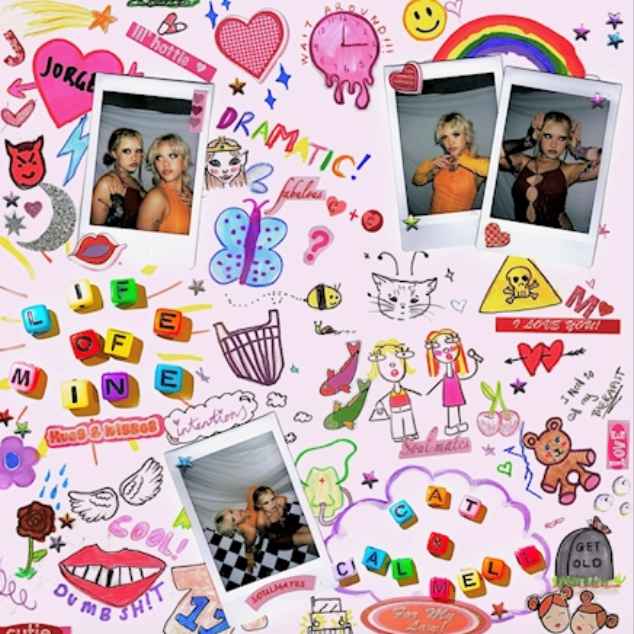 Cat & Calmell share: "This EP is so special to us because it's been such a long time coming. It encapsulates a time in our lives that was full of a lot of excitement but also a lot of uncertainty, it's such a time stamp of our slightly younger and slightly more reckless days. a lot of the songs on this EP were written nearly 2 years ago and it's so nice to see where we were and where we came from both in terms of our music and our headspace back then, so please enjoy our first ever little baby, Life of Mine."
It's been just under a year since Cat & Calmell launched with their impressive debut single. In that short time, they've revealed themselves to be a thrilling new act, praised by media and adored by their fans and contemporaries alike. Charting over 5 million streams, the pop powerhouses have been dubbed "ones to watch" by triple j, enjoyed praise from the likes of Nova, BBC Radio 1, NME, MTV, The Guardian, NOTION and GQ, and scored huge support across DSPs. Their striking videos have earned well over 300K views on YouTube and their highly motivated and engaged fan base helped them sell out their first ever headline shows.
Next month, Cat & Calmell will hit your screen as part of the new virtual festival, Splendour XR. Tickets and more info available HERE.
LIFE OF MINE EP TRACKLIST
1. Dramatic
2. Therapist
3. Jorge
4. Intentions
5. Wait Around
6. Get Old
7. Dumbshit
8. Life Of Mine