Following what can only be described as a momentous debut, hip-hop artist-to-watch Blxst teases to fans the highly anticipated deluxe version of No Love Lost, his critically acclaimed solo EP.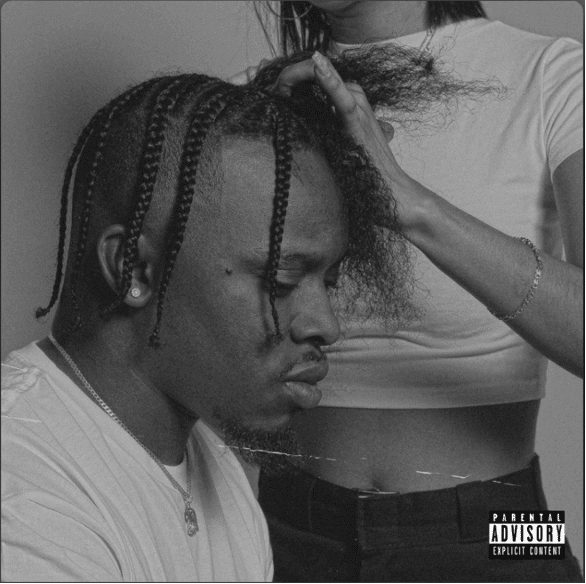 Released last month via Red Bull Records and still riding high off its success, No Love Lost debuted at #14 on Billboard's Heatseekers Albums Chart and #8 on iTunes Top Albums for Hip-Hop/Rap, along with reaching #6 on Rolling Stone's Breakthrough 25 and #11 on Rolling Stone's Trending 25 Charts for September. Blxst was also labeled a Best New Artist by Pigeons & Planes, and received praise from BBC Radio 1, Dash Radio, No Jumper, Power 106, The Joe Budden Podcast and more.
An expansive and emotive collection of music inspired by past relationships and his hometown of Los Angeles, the EP was paired with a cinematic series of music videos that brought the project's overarching narrative to life. The deluxe version ofNo Love Lost continues Blxst's narrative and the evolution of his quintessential West Coast sound, closing out 2020 on a high note.
NO LOVE LOST STREAMING / DSP HIGHLIGHTS:
4M+ STREAMS IN FIRST WEEK, 18M+ STREAMS TO DATE
No 8 PEAK iTUNES TOP ALBUMS (HIP-HOP/RAP)
No 13 ON APPLE MUSIC (HIP-HOP) + #16 OVERALL
AMAZON MUSIC: BREAKTHROUGH HIP-HOP PLAYLIST COVER AND #1 POSITION, MY ROTATION FEATURE
SPOTIFY: NEW MUSIC FRIDAY, MOST NECESSARY, CALI FIRE, SIGNED XOXO, MELLOW BARS, ALTERNATIVE HIP-HOP, B.A.E.
APPLE MUSIC: BREAKING R&B, THE NEW L.A. (#1 TRACK), NEW IN R&B, HOT TRACKS (HIP-HOP AND R&B) AND THE ZANE LOWE SHOW, INTERVIEWED ON EVERYDAY STRUGGLE