Sporting a brand-new look and format, popular entertainment podcast Hollywood Unlocked with Jason Lee [UNCENSORED], proudly announces it has sealed a deal with FOX Soul to provide the very popular show on the digital television network.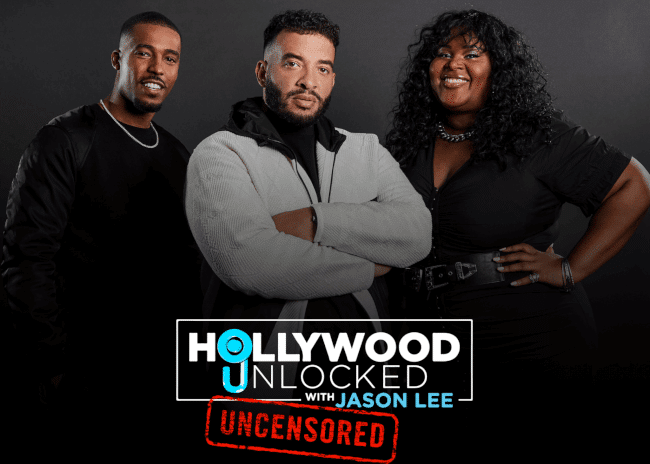 The new deal has the show premiering weekly starting Friday, October 30 at 7pm PT/10 pm ET. Lee is looking forward to bringing Hollywood Unlocked with Jason Lee [UNCENSORED] to the FOX Soul network.
"I'm excited to join the FOX Soul digital television network and bring our show to TV. This is all coming at a perfect time for us. We started as a podcast, expanded to a successful nationally syndicated radio show with iHeartRadio, and now to have the opportunity to expand to a network that believes in us is amazing," said Lee, the show's executive producer, who is simultaneously launching his new production company Sutter Street Productions.
"It's a very exciting time for Hollywood Unlocked and my brand. I, along with DJ Damage and my newest co-host Blue Telusma, will deliver can't miss content for FOX Soul subscribers, and as our loyalists know, the show is always full of surprises, celebrity guests and we definitely spill lots of tea!"
"I've always hoped Jason and I would have the chance to work together, and the opportunity is finally right," added James DuBose, Head of Programming and Executive Producer of FOX Soul. "The way he has ingrained himself into the world of pop culture makes his 'Hollywood Unlocked' show a perfect addition to our current lineup of FOX Soul programming."
Known as "The Pulse of Pop Culture," Hollywood Unlocked with Jason Lee [UNCENSORED] is the brainchild of culture disruptor and multi-media powerhouse Lee. Since its 2015 launch, he has built his Hollywood Unlocked empire from the ground up and into a powerful platform known as the place for breaking news and tell-all interviews with many of entertainment's biggest names.
Already recognizable for his memorable recurring roles in "Love & Hip-Hop: Hollywood" and the MTV improv show "Wild 'n Out," the outspoken and comedically gifted Lee leveraged his close relationships with celebrities and social media influencers to create an easy-going, comfortable environment where big names such as Cardi B and Floyd Mayweather can speak candidly and address the latest rumors to an audience of millions.
Launched in January 2020, FOX Soul is a digital television network that features original and syndicated programming targeting African Americans. Operated by Fox Television Stations, Fox Soul is the first online streaming service launched by the Fox Television Stations.
Featuring several exclusive shows, Fox Soul aims to celebrate black culture and engage with local and national influencers about the real-world topics that impact everyday lives of the black community.
Jason Lee will also serve as Executive Producer. James DuBose will serve as Executive Producer and Tarvenia Jones will serve as Co-Executive Producer for Fox Soul.