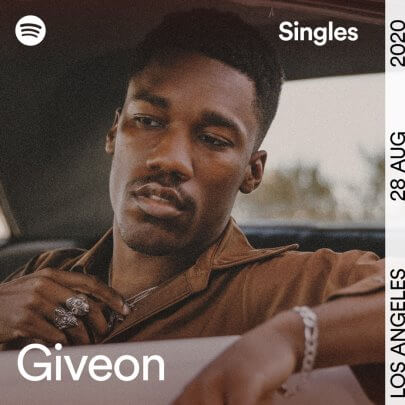 GIVEON DEBUTS INAUGURAL ARE & BE SPOTIFY SINGLES "LIKE I WANT YOU" & "UNTITLED (HOW DOES IT FEEL)" (D'ANGELO COVER)!
Critically acclaimed Long Beach singer/songwriter Giveon releases the first-ever Are & Be Spotify Singles, which coincides with the new look and feel of the Are & Be flagship playlist.
Exclusive to Spotify, "Like I Want You" (Side A) is a reworking of Giveon's original song which charted at #25 on the Billboard Hot R&B Songs chart, and "Untitled (How Does It Feel)" (Side B), is a cover of D'Angelo's iconic 20-year-old hit.
Coincidentally, Giveon's recordings were mixed at Electric Lady Studios, the same place that D'Angelo recorded "Untitled (How Does It Feel)" twenty years ago.
"Really excited to share this version of 'Like I Want You,'' says Giveon. "It's a very personal piece, so stripping it down allows the vocal to be the star of the show. Also, covering an R&B Classic is the icing on the cake. Working on these two songs were a beautiful time for me. "