Radio Facts: Radio Facts: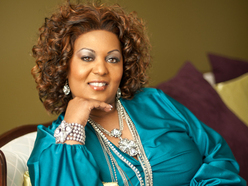 This has been an amazing year for Gospo-Fella Entertainment with a roster of some of the most powerful independent gospel-recording artists to date. They are proud to welcome their latest addition, Raleigh, North Carolina's best – Kim Person.
Kim is no stranger to the gospel music industry. She has sold several thousand units of her "Speak Life" project, shared the stage with many gospel greats and has garnered loyal fans worldwide. Propelled by excellence and driven by divine purpose, Kim Person, a 4-Time Apollo Award Winner and 3-Time NC-Gospel Announcers Guild Female Vocalist of the Year recipient, is "setting the standard and making a difference". Regardless of the test, she shows her best on and off the stage. Her stylish vocals have touched the hearts of many and compelled the masses to want more. Kim is excited, honored and humbled to be a part of Gospo-Fella Entertainment and look forward to her up and coming project to be distributed nationally the summer of 2014 via iE/INgrooves-Fontana.