Digital and Radio Facts:
Originally posted on 2013-03-03 18:46:16
Radio Facts: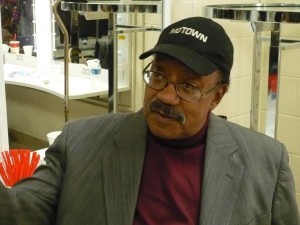 We have learned that Bobby Rogers, a founding member of the group the Miracles, died on Sunday morning at the age of 73. According to the Detroit Free Press, Bobby had been ill for several years.Ironically, Bobby Rogers was born in Detroit in February 1940, in the same hospital and on the same day as William "Smokey" Robinson. Who knew that one day sixteen years later he would link up with Smokey to form the Miracles with his cousin Claudette Rogers, Pete Moore and Ronnie White. In 1957, the group met Berry Gordy Jr. and soon became a staple in the record
producer
's rising Motown empire.Our condolences go out to the Roger's family, friends, and all those he touched in life.
Originally posted on 2013-03-03 18:46:16