Dash Radio & Oscar De La Hoya Providing Exclusive Content All Weekend Surrounding Canelo vs. GGG Fight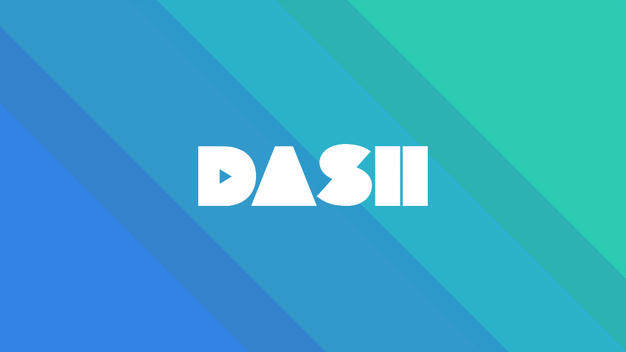 September 14, 2017 — Dash Radio, the world's leading digital radio platform, today announced a pop-up station with Oscar De La Hoya's Golden Boy Promotions to bring exclusive live content surrounding the highly anticipated Canelo Alvarez vs. Gennady Golovkin fight this weekend. The fight itself, which has been billed "The Fight of the Decade," and broadcasts exclusively through HBO Pay-Per-View, is slated for Saturday, September 16th.
Overseen by Golden Boy fight host Tattoo, the former radio personality from Big Boy's show on Power 106, the exclusive Dash Radio pop-up station will broadcast live from the T-Mobile Arena in Las Vegas offering pre- and post- fight coverage ringside, not available anywhere else. He will also be launching a new Monday-Friday show "TattooAndTheCrew" when the station officially launches later this month.
Golden Boy's Dash Radio station will offer an exclusive look into the world of these fighters, both behind the scenes and around the ring. For media interested in plugging into or syndicating the pop-up station's content, please contact [email protected].
"Radio is one of the most underappreciated sports platforms available right now," said ten-time world title winner and Golden Boy Promotions founder Oscar De La Hoya. "I wanted to make sure all the experiences from fight week were accessible to everyone. Dash Radio offers the perfect streamlined, free solution to let everyone in on the action."
This weekends pop-up will also feature music curated by the fighters, exclusive coverage from weigh in and press conferences, and interviews with celebrity attendees from DJ Skee to Oscar De La Hoya and more. Offering the most insightful and immediate reactions, Golden Boy Radio promises to be the ultimate destination for Boxing fans this weekend.
Who: Dash Radio, Golden Boy Promotions, Oscar de la Hoya, Canelo Alvarez and Gennady Golovkin
What: Golden Boy Radio, a new partnership between Dash Radio & Golden Boy Promotions
When: Station Preview (Fight Coverage): 9/14-9/17
Full Station Launch: Early October '17
Where: dashradio.com/goldenboy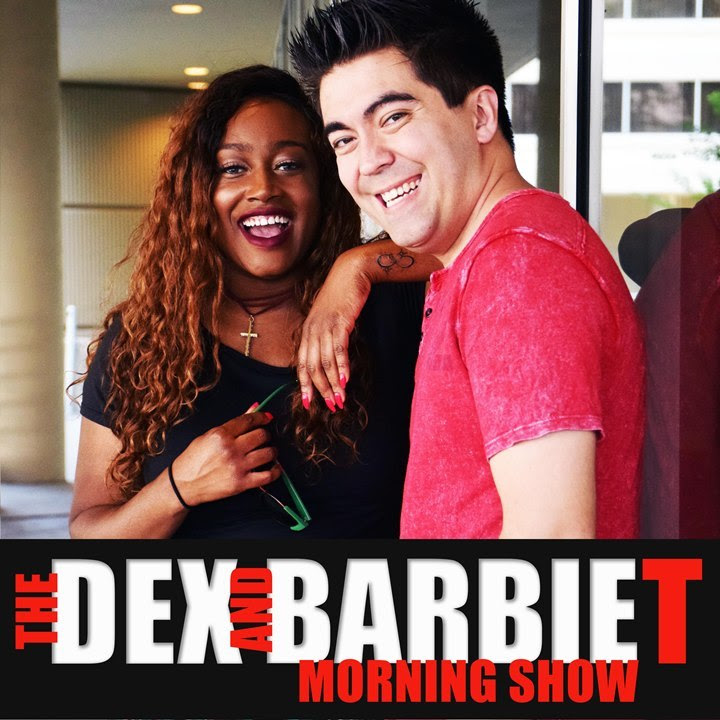 SummitMedia, LLC announces a new morning show for hit music station WHZT-FM (HOT 98.1). "The Dex and Barbie T Morning Show" will premiere Monday, July 31 from 6 until 10 AM. Personality Dex Mitchell will join present co-host Barbie T for the new show. Dex already has a weekend show on Hot 98.1, as he was commuting from Asheville, NC, where he hosted a morning show. 
Dex said, "I am so excited to start this new chapter in my radio career with Hot 98.1 and the great team they have in place. We're planning lots of hit music and a ton of fun."
Mike Klein, Operations Manager for SummitMedia Greenville, is enthusiastic. "Dex is a great talent and the perfect person to take WHZT to the next level. We're looking forward to building a local morning show with Dex and Barbie T designed for millennials in the Greenville/Spartanburg market."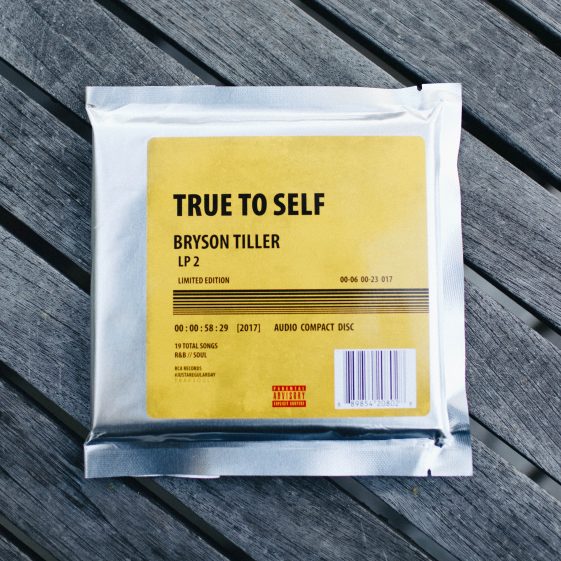 Claiming the No. 1 spot on the Billboard 200 chart upon its surprise release last month, BRYSON TILLER's True to Self is now available physically in stores via Trapsoul/RCA Records.
"With the physical packaging of True to Self, Bryson and I wanted to build around a theme that represents his music and gives fans an experience from the moment they see it in stores," says Chase Ichiki, Creative Director of #JUSTAREGULARDAY. "We wanted to utilize every component of the album's packaging from the versatility of a digipak's panels, the disc art/tray, to the sticker that that goes on top of the package."
The physical copy of True to Self is fashioned after an old-school film canister, creating a comprehensive storyboard that showcases the experiences and influences behind the project. "It is wrapped in silver mylar with a yellow sticker documenting the run time and other audio specs of the album, mimicking the metal containers film used to be delivered in," says Ichiki. "Inside you'll find the CD label art as a carousel tray of photo slides sitting on top of an overhead shot of a slide projector, representing the memories that were the inspiration behind all of the music on this project. As well as the definition of the phrase that titled the album, True to Self."
The album contains four special unseen photos, which have been transformed into functioning photo slides with captions from Bryson. Accompanied by a booklet of personal photos shot exclusively by Bryson's photographer Ro.lexx, the physical release gives fans an inside look into the album, further epitomizing the aptly-named title, True to Self. Bryson previews the album's physical format in an exclusive unveiling video, which can be viewed and downloaded here.
Bryson most recently stopped by Apple Music's Beats 1 Radio for an interview with Zane Lowe, giving his first in-depth commentary on the album since its release. The nearly 30-minute long conversation details True to Self's creative inspiration and touches on everything from the singer's artistic insecurities to the relationship with his grandmother and even Nintendo 64. You can listen to the interview on Apple Music here.
The Grammy-nominated singer will bring his new album to fans on his upcoming "Set It Off Tour," which will kick off this August in Atlanta and make over 25 stops before concluding for a hometown finale at Louisville's KFC Yum! Center. Taking the Staples Center stage at this weekend's BET Experience, Bryson Tiller announced a new Los Angeles stop on his upcoming "Set It Off Tour." Bryson will bring his latest album True to Self as well as favorites from 2015's T R A P S O U L to the historic Greek Theatre on August 14th. The new date is part of his second headlining tour, which will feature special guest openers H.E.R. and Metro Boomin, and is the first round of new dates since his hugely successful "T R A P S O U L Tour," which sold out 47 dates in both the
US and Europe, including two back-to-back shows at Radio City Music Hall. Presale tickets for The Greek Theatre show can be purchased beginning Wednesday, June 28, and general tickets will be available to the public on Friday, June 30 at 10am local via https://www.trapsoul.com and https://www.AEGPresents.com. Tickets for all other dates are available now via https://www.trapsoul.com and https://www.AEGPresents.com.

True to Self Tracklist
01 Rain On Me (Intro)
02 No Longer Friends
03 Don't Get Too High
04 Blowing Smoke
05 We Both Know
06 You Got It
07 In Check
08 Self-Made
09 Run Me Dry
10 High Stakes
11 Rain Interlude
12 Teach Me a Lesson
13 Stay Blessed
14 Money Problems / Benz Truck
15 Set It Off
16 Nevermind This Interlude
17 Before You Judge
18 Somethin Tells Me
19 Always (Outro)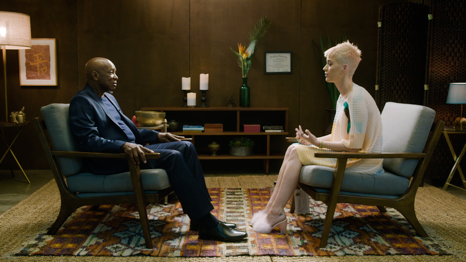 After captivating the world all weekend with her live-streamed life, VICELAND will broadcast global pop star Katy Perry's intimate, in-depth session with "The Therapist," Dr. Siri Sat Nam Singh.

During the emotional and raw extended episode, Perry opens up to Dr. Siri about the struggles that arise from the split between her public persona and her private self.  
"The Therapist" regularly airs Mondays at 10:30 PM ET/PT

"The Therapist" features Los Angeles based licensed therapist Dr. Siri Sat Nam Singh as he sits down with some of today's most influential musicians and artists to take a deeper look into their psyches, their pasts and their presents to discover what makes them tick. During each session, Dr. Siri leads each person through compelling discussions, inviting them to look at how they've faced some of the most formative, troubling or difficult experiences from throughout their lives.

In addition to Katy Perry, Patients in session for this season of the series include: Hip Hop Artists Freddie Gibbs, Waka Flocka Flame, Young M.A., Dej Loaf, D.R.A.M., O.T. Genasis and rapper-turned-actor Joey Bada$$ ("Mr. Robot") as well as rock musicians Corey Taylor (of Slipknot), Nathan Williams (of Waaves) and Damien Abraham (of F*cked Up) 
Radio Facts: New Orleans was on and poppin' this holiday weekend as the ESSENCE Festival made it's way back to the bayou. If you want juts a glimpse into the ESSENCE Festival performances, check out this clip of Common, Mariah Carey, Judith Hill, and Janelle rip the stage up. https://youtu.be/GWy5RziExvY