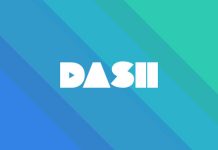 Dash Radio & Oscar De La Hoya Providing Exclusive Content All Weekend Surrounding Canelo vs. GGG FightSeptember 14, 2017 — Dash Radio, the world's leading digital radio platform, today announced a pop-up station with Oscar De La Hoya's Golden Boy Promotions to bring exclusive live content surrounding the highly anticipated Canelo Alvarez vs. Gennady Golovkin fight this weekend.
 SummitMedia, LLC announces a new morning show for hit music station WHZT-FM (HOT 98.1). "The Dex and Barbie T Morning Show" will premiere Monday, July 31 from 6 until 10 AM. Personality Dex Mitchell will join present co-host Barbie T for the new show.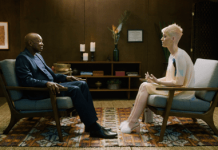 After captivating the world all weekend with her live-streamed life, VICELAND will broadcast global pop star Katy Perry's intimate, in-depth session with "The Therapist," Dr. Siri Sat Nam Singh.During the emotional and raw extended episode, Perry opens up to Dr. Siri about the struggles that arise from the split between her public persona and her private self.
Radio Facts: Chairman and CEO of BET Debra L.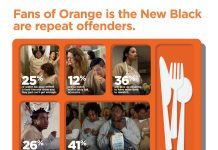 Radio Facts: BEVERLY HILLS, Calif., June 16, 2016 /PRNewswire/ -- Today, Netflix reveals Orange is the New Black is one of its most re-watched original series. Examining viewing in over 190 countries, Netflix found more than half (53%)* of Orange viewers have re-watched at least one full season of the acclaimed series since its debut in 2013.
Radio Facts: OK, this makes sense on both parts. Al is tired of dating old women with guts and beards and Lisa's purse is empty. Al, PUT YOUR MONEY IN A SAFE PLACE NOW!!!! Always walk BEHIND Lisa when going down the stairs...
Radio Facts: Shane Bingaman, a disc Radio DJey at Griff's Land ing in downtown Frederick , suffered a stroke last weekend. He is 21 years old. Better known as "DJ Shane," Bingaman will be out of work for three months. A heart condition led to a blood clot that caused the stroke, said Jenn Smith, manager of Griff's.
"‹"‹Sources state it's no secret that Mansion in Miami has always catered to a very mainstream crowd with very commercial taste in music. When the club isn't booking Top 40 hip-hop stars, it's only going after the most commercial names in EDM, like Swedish House Mafia, David Guetta, and Afrojack.
Chairman and CEO of BET Debra L.