Radio Facts: For the last
few days
on Sportscenter this has been a very
hot topic
. D.L. Hughley even addressed it on his syndicated
radio
show. Should the
NFL
penalize players for the use of the N-Word on the field? I  just want to know how they are going to really be able to execute it fairly and properly. There is way too much going on in an
NFL
football game to add this to the list.  I understand the importance of trying to clean the up the sport but can we focus on some things that really matter and truly have impact and significance? In this video,
Herm Edwards
gives his
perspective
and  how he thinks this should be handled.
Radio Facts: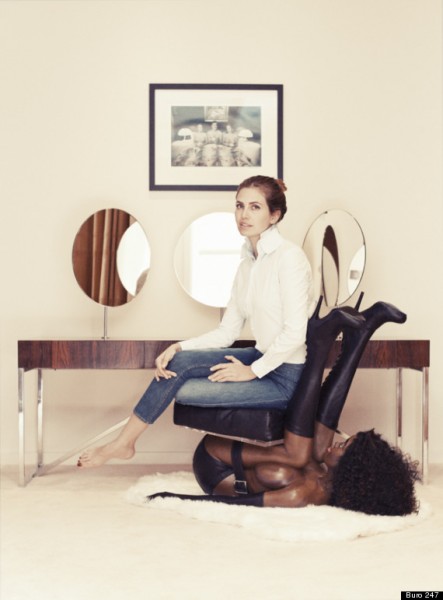 Another day, another racist
perspective
from the world of fashion. Dasha Zhukova is a Russian socialite,  philanthropist, entrepreneur, fashion designer and the editor-in-chief of bi-
annual art
and fashion magazine
GARAGE
. She is also the partner of Russian billionaire,
Roman Abramovich
.  The socialite sent the internet into a frenzy after an online magazine published a photo of her sitting on a chair resembling an almost-naked Black woman- on
MLK day. 
The blog known as Buro 24/7 used the photo of
Dasha Zhukova Monday
to highlight an interview with her regarding her  
GARAGE 
brand.  Miroslava Duma, the blog's editor, also posted the highly offensive photo on Instagram. After several comments pointing out the ignorance in the photo, Duma deleted the picture from Instagram. After deleting the photo, Duma instantly released an apology, which you can read below. Many people still were not having it after the apology and let the editor know just how they felt about the racist tone of the photo.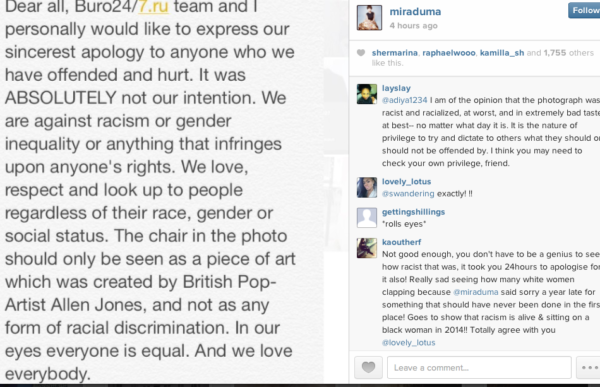 Originally posted on 2013-11-29 12:07:16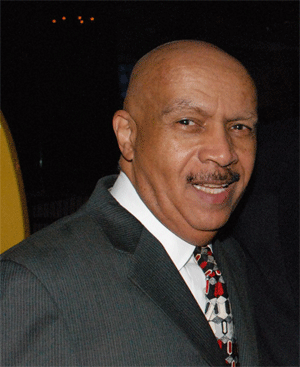 Radio Facts is sad to report that industry
radio
icon Jerry "The Doctor" Boulding, 75, has
passed
. He had been very ill over the last couple of weeks and he 
died
on the evening of Thanksgiving. I worked with Jerry at
Urban Network
and can honestly say that he was the most brilliant
radio
mind in the industry. He hired me at
Urban Network
in the early 1990s after I was a programmer at
KDKO
in Denver and he showed me the ropes from a national
perspective
. The greatest thing about
Jerry Boulding
that I admired most was that he could recite the resume of anyone in the industry when you mentioned their name. Working at Urban Network was the catalyst for me to start my own magazine, the experience was incredibly valuable thanks to Jerry.  I have never met someone who loved
radio
as much as he did.
RIP
Doctor Boulding you will always be the greatest radio icon to me. Kev Ross Nov 2013
Originally posted on 2013-11-29 12:07:16