The music and radio industry once had a standard set of rules that everyone who wanted to be successful followed. Since the industry's drastic change around 2001 there was an overhaul of the people who worked in the industry as well as the rules.

Disney, Universal Studios and Other Local Companies Support MusicHelpsHeal.org and the Students from Puerto Rico/Virgin Islands
Program providing music education and instruments as transitional therapy
 The MusicHelpsHeal.org initiative was kicked off recently by the School District of Osceola County and Live Music Tutor Inc. and has continued to pick up great steam. The program which was started to help the students displaced from Puerto Rico and the Virgin Islands due to hurricane Maria is using music to address the emotional and social needs caused by the storm. Many local businesses and organizations have donated instruments, and some have provided cash and grant opportunities. With over 2600 students displaced and 25-50 additional arriving daily, this number will continue to climb! Debbie Fahmie says, "The donation of 2 baby grand pianos and an upright piano from Disney has been a tremendous asset to our choral programs at 3 of our schools. Funding from Universal Orlando Foundation has enabled us to purchase instruments to accommodate our new arrivals from the islands. Through their generosity $20,000.00 worth of new instruments will arrive shortly. Mr. Holland's Opus came to the rescue for students who were impacted by Hurricane Irma or Hurricane Maria. As part of the recovery efforts following the destruction of the hurricanes, the foundation administered a disaster relief program, 
Music Rising
, through which they are able to replace musical instruments that were damaged or destroyed as a direct result of the storms. The Orlando Concert Band has a program titled "Your Own Instrument" in which they assist music students who need instruments to participate in their band or orchestra programs. They have donated 8 instruments to us. "In addition to these organizations, several private individuals who understand and value music education have stepped up to make a used instrument or financial donation." We are so grateful for a community who understands the importance of music in the development of our students." The MusicHelpsHeal.org initiative is working hard to make this initiative a success with our local community, including our recent participation with U.S. Rep Darren Soto individually and also Joint Task Force on arrivals from Puerto Rico and the Virgin Islands, the support of Mayor Jose Alverez, Superintendent Debra Pace, Education Foundation of Osceola County, the Orlando Sentinel, the Osceola Star, El Nuevo Dia,and many other government officials, school appointees, and local community leaders. We have already contacted a variety of national organizations that are interested and willing to help support our initiative. We are seeking used instruments as well as financial donations that will be used for instruments and the additional bi-lingual instruction needed to support these students in day school or after school settings. "The demand is so great, that the existing inventory of school-owned instruments has quickly depleted. During this time of transition, inclusion in a school or after-school music program can offer these disadvantaged students so many therapeutic benefits. Until the children feel safe and accepted, it is hard for them to learn academically!" says Fahmie. For more information about this project or for donation information, visit 
www.musichelpsheal.org
 to learn more!
ABOUT LIVE MUSIC TUTOR
Founded in 2011, Live Music Tutor provides private and master classes in music education to schools, individuals and groups using its proprietary web platform and thousands of vetted instructors for almost every instrument including voice. The platform has delivered over 26,000 lessons globally! For more information go to 
https://livemusictutor.com
 or 
https://livemusictutorinschools.com
New Poll: Music Listeners Across All Demographics Flocking to Internet and Streaming Services
Artists Left Behind as Outdated Copyright Laws Fail to Keep Up With Evolution in Music Listening Habits
 According to a new Morning Consult survey, the music industry is viewed as one of the most rapidly changing industries in the last decade with streaming services and YouTube being used by large majorities of listeners, and especially popular among millennials (ages 18-34), African American and Hispanic adults. Younger adults are driving the change in how listeners consume music with almost 80 percent of millennials and 76 percent of adults ages 35-44 saying they use streaming services to access music. Interestingly, more than half of adults ages 45-64 and one-third of adults 65 and older also say they use streaming services like Pandora, Spotify, Tidal, and Apple Music. "This research confirms what the market clearly shows, that digital services are where we now turn for music," said musicFIRST Executive Director Chris Israel. "The music ecosystem is thriving from rapid innovation that has enabled access to virtually any song from any device at any time. Now we must seize the moment to make sure the rights of music creators are respected across every listening platform and change the outdated copyright laws that govern music to reflect this modern era." More than 75 percent of the 2,201 adults polled last month believe the internet is important to a thriving music industry, with nearly 40 percent reporting higher usage of online streaming services than five years ago. The survey also found that YouTube continues to grow in popularity with:
More than 50 percent of all adults who use YouTube to access the music, including 1-in-2 adults in rural communities and 63 percent in urban communities;
40 percent of adults who report using YouTube for music more than they did five years ago; and
73 percent of millennials who use YouTube to listen to music.
Smartphones and tablets are go-to devices to access music by:
65 percent of all adults;
82 percent of millennials;
60 percent of adults living in rural and 69 percent of adults living in urban communities; and
69 percent of non-white adults ages 35 and older; and
56 percent of white adults ages 35 and older.
Adults are as likely to listen to music through an online streaming service as the radio. One in 3 adults also report using satellite radio in their cars, including 1-in-2 non-white millennials and 40 percent of non-white adults ages 35 and older. The new poll comes on the heels of a call from more than 210 artists on Congress to pass the bipartisan CLASSICS Act (H.R. 3301 / S. 2393), a bill pending in the House and Senate that addresses a glaring loophole in U.S. copyright law that prevents artists who recorded songs before February 15, 1972 from being paid when their work is played through digital streaming services and satellite radio. "Music creators are embracing the new digital environment and are excited to work with policymakers to enact much-needed reforms like the CLASSICS Act," added Israel. "We need to modernize our music laws so that they keep pace with the change we are seeing in the market. We want every music service that respects artists to thrive and grow, and we are coming together with them to build a policy environment that holds up creators and allows innovation to flourish. In addition to the proposed changes in this bill, we support a remedy to the value gap that holds popular services like YouTube accountable for fairly compensating artists for their work." Full findings from recent Morning Consult polling can be found here. The musicFIRST Coalition was founded in 2007 by a broad spectrum of organizations representing musicians, recording artists, managers, music businesses, and performance right advocates. Since then, it has expanded nationally to include dozens of partner organizations and groups who support music creators. To learn more, visit us at musicfirstcoalition.org and follow the conversation on Twitterand Facebook.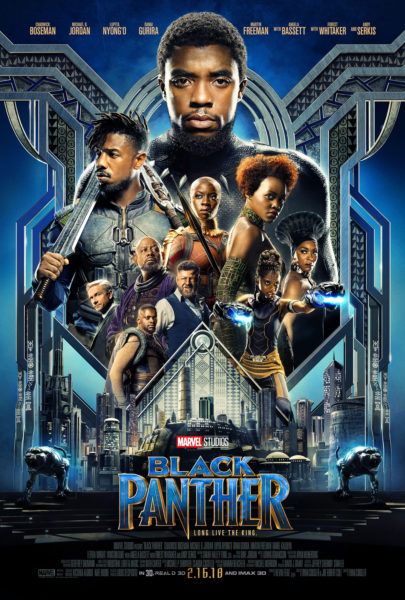 Lexus Releases Extended Version of Super Bowl Spot with  Marvel Studios' "Black Panther"
2018 Lexus LS 500 F SPORT Stars Alongside Chadwick Boseman as Black Panther; Spot Features Song "Legend Has It" by Run the Jewels
Lexus will once again be participating in advertising's biggest day of the year with a commercial in Super Bowl LII on Sunday, Feb. 4. Today, the brand has released a 60-second extended digital version of the ad, which was created in partnership with Marvel Studios' highly anticipated film "Black Panther," opening in U.S. theaters Feb. 16. The spot, "Long Live the King," pairs the flagship luxury performance sedan 2018 Lexus LS 500 F SPORT with the Black Panther, played by Chadwick Boseman, and can be viewed here. A 30-second version of the ad will air during the third quarter of the Super Bowl.
The high-impact story in "Long Live the King" revolves around the character of T'Challa in his role as Black Panther recovering stolen vibranium, the mythical ore found only in the Black Panther's home of Wakanda, and his nearly simultaneous need to represent his country as king at a world leadership conference. The Lexus LS 500 F SPORT is the only vehicle both powerful and luxurious enough to keep pace with a Super Hero and escort a king. With appearances by the country's elite bodyguards, the Dora Milaje, and unexpected help from Wakanda, "Long Live the King" will engage fans of the Super Bowl and "Black Panther" alike. The Lexus LC 500 luxury performance coupe used in the film also has a cameo.
"There is an authentic match between the duality of both the Black Panther and the LS. The spot utilizes the Black Panther's life as a Super Hero and as royalty to show the two sides of the LS: performance and luxury," said Cooper Ericksen, Lexus vice president of marketing. "The stars aligned for this Super Bowl spot, with Lexus launching our flagship sedan and audiences primed for Marvel Studios' highly anticipated release 'Black Panther.' Uniting LS with Black Panther on advertising's biggest stage was an opportunity we couldn't pass up."
The song "Legend Has It" by Run the Jewels, with its driving beats and "step into the spotlight" lyric, provides the perfect soundtrack for the action as the Black Panther and the LS 500 F SPORT make their thrilling debuts. The song, also used in the first trailer for the film, is from the album "Run the Jewels 3," which debuted at # 1 on Billboard's Top R&B/Hip-Hop Albums chart for the physical release.
"This spot feels beautifully cinematic from start to finish," said Mindy Hamilton, Marvel's senior vice president of global partnerships and marketing. "With a character as important as Black Panther and a brand as iconic as Lexus, we knew that we had to rise to the occasion by creating something unforgettable. It's a climactic moment for all of us as we come together to celebrate this wonderful collaboration and enjoy the big game."
"Long Live the King," directed by Samuel Bayer, incorporates actual footage from the film-notably, of Letitia Wright as T'Challa's sister, Shuri-and features many of the film's actors, including the Dora Milaje team of Wakandan special forces: Janeshia Adams-Ginyard, Marija Abney and Zola Williams. The ad was shot using only original costumes and gear from the film, including the Black Panther/King T'Challa outfits, Dora Milaje battle suits and vibranium canisters. Even the film's fight choreographer, Jonathan (JoJo) Eusebio, was engaged to stage the spot's fight scene. It features VFX work by Luma, the studio who created Black Panther's suit FX for the film. The ad was shot in downtown L.A. at night using a custom lighting unit.
The Super Bowl spot is part of a robust collaboration between Lexus and Marvel Studios' "Black Panther." It includes the exclusive "Black Panther"-themed event at Comic-Con International: San Diego after-hours last July, and an original graphic novel created with Marvel Custom Solutions titled "Black Panther: Soul of a Machine" introduced at Comic-Con. The entire graphic novel is available to read now online. In October, ahead of SEMA, Lexus unveiled a 2018 limited-edition LC Inspiration Series production car available for purchase in Spring 2018, and a custom concept coupe dubbed the Black Panther Inspired LC. In addition, a co-branded Marvel Studios' "Black Panther" Lexus TV spot debuted Jan. 22. Lexus' collaboration with Marvel Studios and the creation of the two spots are being executed by Lexus' multicultural agency, Walton Isaacson.
This marks the fourth time Lexus has appeared in the Super Bowl. "Long Live the King" follows Lexus' 2017 Super Bowl ad "Man and Machine," as well as spots in the 2015 and 2012 games.
VIZIO Announces Nominees for Top Value Performer Award and Calls on Fans to Vote for Their Favorite Player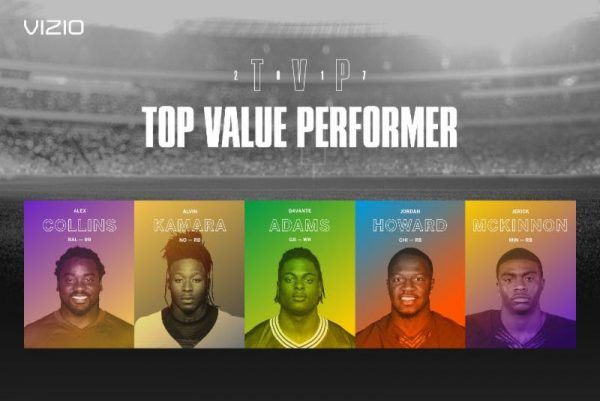 Candidates Include Green Bay's Davante Adams, Baltimore's Alex Collins, Chicago's Jordan Howard, New Orleans' Alvin Kamara, and Minnesota's Jerick McKinnon VIZIO, Inc. today announced nominees for its eleventh annual VIZIO Top Value Performer (TVP) award which aims to recognize the professional football player whose on-field performance most exceeds the value of their base salary. Just as this season's TVP candidates serve as a great value to their respective teams, VIZIO continues to provide value to consumers as one of America's leading consumer electronics brands. The crop of candidates recognized for their efforts in the 2017 season features some of the top up-and-coming players in the league including Green Bay's Davante Adams, Baltimore's Alex Collins, Chicago's Jordan Howard, New Orleans' Alvin Kamara, and Minnesota's Jerick McKinnon. Fans are invited to visit VIZIO.com/TVP to vote for the player they believe is most deserving of TVP honors between now and January 14, 2017 at 11:59 p.m. PT. VIZIO has once again partnered with pro-football analyst and former general manager, Charley Casserly, to expertly determine this year's most deserving TVP nominees. In addition to Casserly, VIZIO also sought insight from Hall of Fame Running Back Terrell Davis, himself a former late round pick who added tremendous value to a championship winning team. Candidates for this year's TVP award were evaluated and selected based on their regular season performances, statistics and role in the success of their respective teams. These factors were then measured against their annual base salaries to select the five finalists. VIZIO TVP candidates Include Green Bay's Davante Adams, Baltimore's Alex Collins, Chicago's Jordan Howard, New Orleans' Alvin Kamara, and Minnesota's Jerick McKinnon. "When we started the TVP Award over a decade ago, we wanted to give fans across the country the chance to recognize the incredible performances and value these talented players bring to their respective teams," said Jeila Foroozani, VIZIO Director of Corporate Marketing. "This season's class is bursting with star power and we are excited for a highly competitive race where each nominee will rally for fan votes to clinch Top Value Performer honors." VIZIO is looking to fans nationwide to choose the 2017 Top Value Performer by voting online at VIZIO.com/TVP from now until January 14, 2017 at 11:59 p.m. PT. Fans visiting the site can also browse candidate stats and browse highlight videos from Casserly about each player. Fans are encouraged to vote as many times as they'd like to help their favorite candidate win the 2017 Top Value Performer award. Following each vote, fans will have a chance to enter a sweepstakes to win a VIZIO SmartCast™ P-Series™ 75" Class Ultra HD HDR Home Theater Display™, along with a VIZIO SmartCast™ 45" 5.1 Sound Bar System. The 2017 VIZIO Top Value Performer nominees include: Davante Adams, Wide Receiver, Green Bay #17 (Twitter @tae15adams // #TVPAdams) Now in his fourth year in Green Bay, Davante Adams has developed into one of the top weapons in the team's lethal passing attack. Adams has overcome injuries and uncertainty at the quarterback position to continue producing strong numbers. This season Adams is the most targeted receiver on the team and is on pace to lead Green Bay in both catches and yards for the first time in his career. Given his importance to the offense and his base salary of just $956,373 Adams has forced himself into consideration for the 2017 TVP award. Alex Collins, Running Back, Baltimore #34 (Twitter @budda03 // #TVPCollins) In his first season in Baltimore Alex Collins started the season as a backup, but as he continued to take advantage of each opportunity he had on the field he became impossible to keep on the sidelines. Since taking a more featured role, Collins has added a much needed jolt to his team's running game. Ranking among the league leaders in yards per rush and 20 yard runs, his value has quick surpassed his base salary of 508,235, and made him a candidate that should definitely be considered for the TVP award this year. Jordan Howard, Running Back, Chicago #24 (Twitter @JHowardx24 // #TVPHoward) Jordan Howard came into the league as a relatively unknown fifth round pick and in just two short years has made a name for himself as one of the top running backs in the league. Known for his strong running style, this season Howard has served as the workhorse for Chicago's offense, going over 100-yards on the ground multiple times to help his team secure victory. Howard's performance has allowed him to consistently rank among the league leaders in rushing yards throughout the season and with a base salary of just $540,000, he is an ideal candidate for the TVP award. Alvin Kamara, Running Back, New Orleans #41 (Twitter @a_kamara6 // #TVPKamara) In his rookie season, Alvin Kamara has emerged as one of the league's top dual threat players. His sensational speed and ability in the passing game have quickly made Kamara an integral part of one of the league's top offenses. With multiple games over 100 total yards already on his resume, Kamara is currently on pace to go over 1000 total yards this season. Kamara has energized a resurgent New Orleans team and as rookie third round pick with a base salary of $465,000, he is a viable contender to win this year's TVP award. Jerick McKinnon, Running Back, Minnesota #31 (Twitter @jetmckinnon1 // #TVPMcKinnon) For some teams, the loss of a starting running back can be the kiss of death, but this has not been the case in Minnesota due to the strong performance of Jerick McKinnon. Since being thrust into a more featured role, McKinnon's abilities both as running back and receiver have made him a top threat in his team's offense. Now in his fourth season, McKinnon is on pace to set new career highs in yards and touchdowns this season. His performance has been a key ingredient to his team's success and with a base salary of only $700,000, McKinnon is a TVP candidate worth considering. Previous TVP winners include running back Spencer Ware (2016), wide receiver Allen Robinson (2015), wide receiver Kenny Stills (2014), quarterback Russell Wilson (2012 and 2013), wide receiver Victor Cruz (2011), wide receiver Stevie Johnson (2010), wide receiver Steve Smith (2009), quarterback Matt Cassel (2008) and quarterback David Garrard (2007).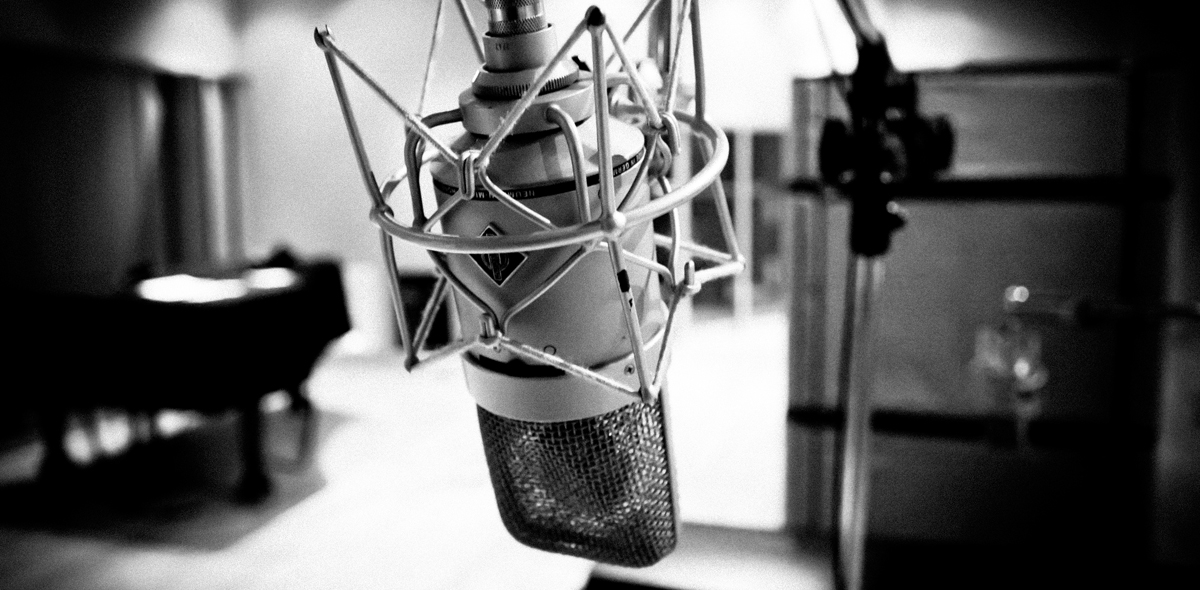 Manny Bella and Lester Pace's Rochester, NY 250 watt radio station will
premiere
approximately around Sept 15. They are staffing up as you read this. There are still a
couple
of air shifts available. Submit your materials to
Edward Sanchez
[email protected]
No phone calls, please.
[caption id="attachment_182390" align="alignnone" width="1280"]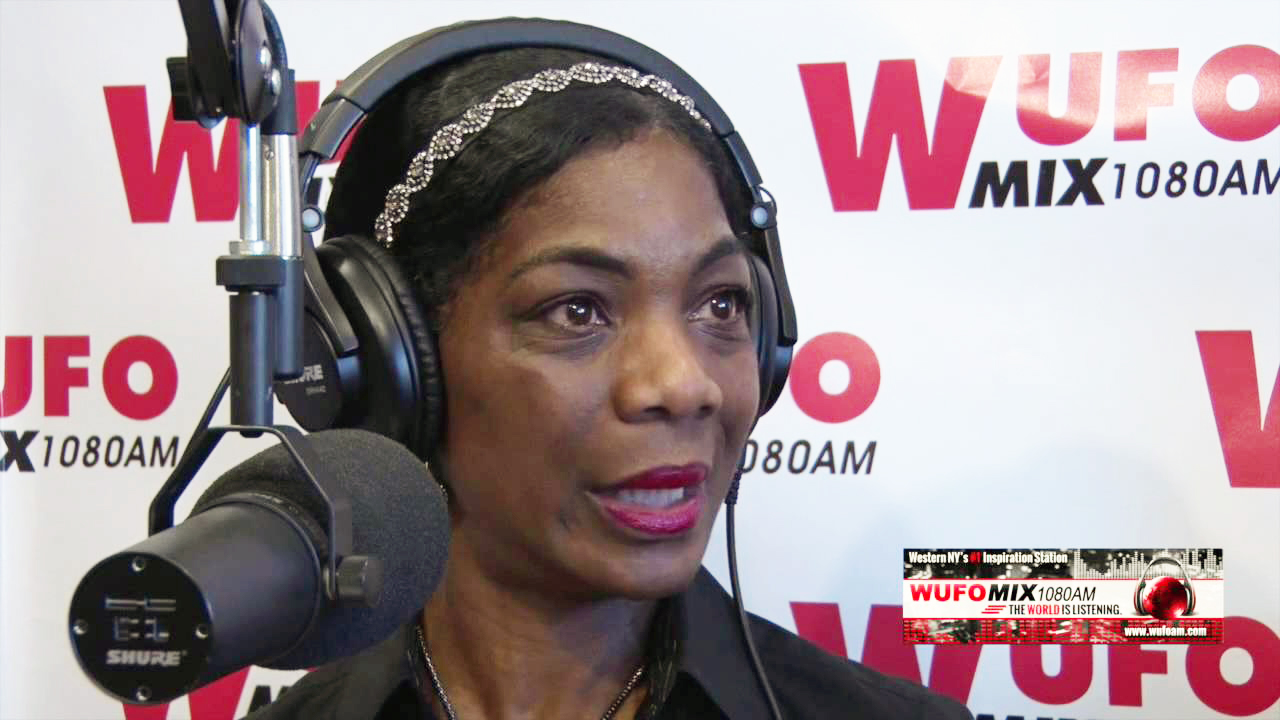 WUFO
owner Sheila Brown[/caption] Radio is getting very interesting in the Western New York region. Manny Bella and Lester Pace are in the process of offering WDKX competition in Rochester, NY with 105.5 (W288CS) and in Buffalo, WUFO, a heritage station that has been around since 1961 has just gone
FM
as Power 96.5. Since
WUFO
announced the
FM
signal WBLK, is getting their first competitor and they suddenly switched to "Power 94"
after
WUFO
announced their station as Power 96. I talked to
WUFO
owner
Sheila Brown
(a great lady and incredibly determined. Look for a podcast coming soon with her) who said she has every intention of keeping the name Power 96.5 This may be confusing to listeners. The station is being consulted by industry vet
Tony Gray
.  
WBLK
doesn't use consultants but has a new PD Jay Hicks, brother of
radio
vet Courtney Hicks.
WBLK
canceled the Tom Joyner show and picked up Steve Harvey's Morning Show under WBLK's previous PD who was recently replaced but now the two shows will compete in the market on the
FM
dial. This is the first time in the history of
radio
in the market that two urban FMs exist in Buffalo. With the huge black population in the market and the black mayor Byron Brown (I went to college with him) running for a fourth term, and my cousin 
Charley H. Fisher III
 for Erie County Legislature 2nd District things are getting interesting here. (Yes, I am in Buffalo for a minute).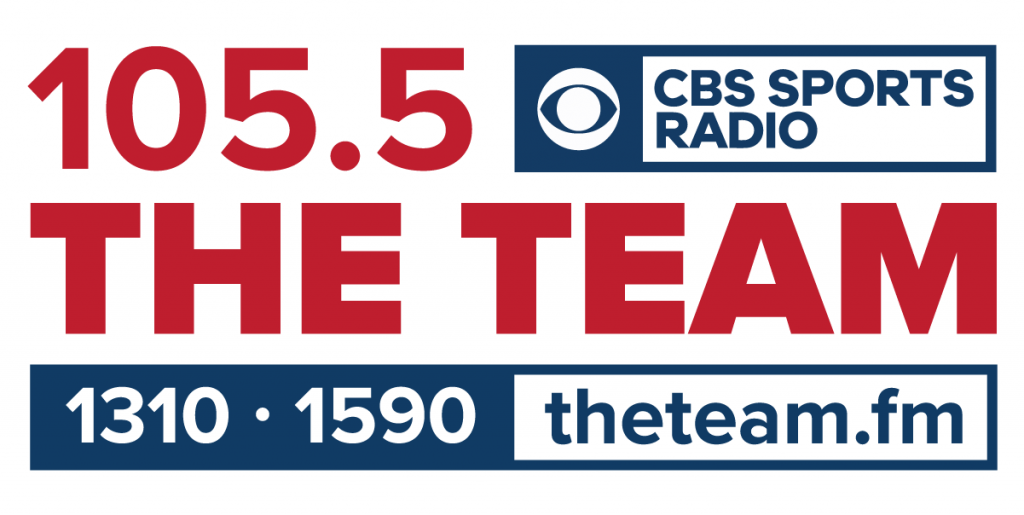 KUDOS to industry record vets Lester Pace and Manny Bella. The two have formed a partnership "Bluelight Communications" and the first purchase is a station in Rochester, NY 105.5 (W288CS) for $650,000. Bluelight is purchasing the station (W288CS) from the Richard Kimble & Patricia Anderson Partnership.
Dick Kozacko
served as broker. Read more
here
Adrian Miller is the CEO and Managing Partner of OBE. He's from St. Louis but moved to Los Angeles at a young age. He started his industry tenure in Urban Radio working as an intern for a college station while attending Tulsa University. He progressed from there to working for PMP Promotions, HITS Magazine, Loud Records, Immortal Records and Warner Brothers Records. He held most of those positions at a management level at a young age when most people are at the bottom of the industry ladder climbing the rungs. After gaining vet status quickly, he diversified his skills and became interested in start-ups; Worldwide Heavyweight, Pheed,
Xyion
, and now OBE which is his current successful venture. He manages and is also a managing partner for/with Anderson .
Paak
. 
I've known Adrian for 20 or more years and it's always great to see true industry friends speak their goals, do the work, then achieve them. I've rarely seen someone who is more creative, determined and hustles like he does. He's been touring the world with Anderson but gladly accepted an invitation to talk to Radio Facts ' readership about his industry theories, legacy, lessons and the future.
"I was encouraged, early on to be honest about what I liked and to understand my value."
KevRoss: You have a lot of experience working for corporations in the industry like Warner Bros and HITS magazine but you've also been an entrepreneur for many years as of late? Which do you prefer?
Adrian Miller: I definitely enjoy both, you should have skills for both. When I think of the corporate environment it's just more logistics and protocol, always checks and balances. This same skill set is important for smaller businesses to develop. But large companies with their board of directors and culture have to also learn to adapt and move on a pivot. There is good on both sides and I enjoy learning from both.
KR: You have held many leadership positions in the industry at a younger than average age. How did you manage that?
AM: I was encouraged, early on to be honest about what I liked and to understand my value (thanks to Glenda Joyce). I try to speak on what I understand and learn from what I do not know. Usually, bosses like people to be more observant and less "know-it-all."
KR: On average, how many hours do you work each day?
AM: Roughly 10-12…but everyone who knows me always tells me to rest more.
KR: What's the best advice that you would give other industry entrepreneurs?
AM: Be hands on and open for change…it's coming. [caption id="attachment_176198" align="alignnone" width="600"]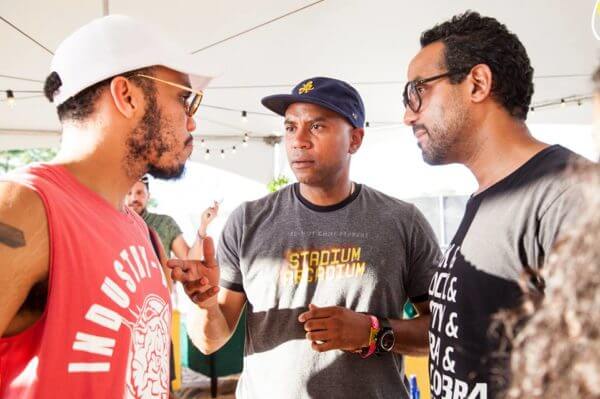 Anderson .Paak, Adrian Miller and AFROPUNK owner Mathew Morgan[/caption]
KR: When you decide to work with talent, do you go by the talent only or is it important to see if they have good business acumen? What are some of the traits that make you want to work with someone?
AM: Looking for talent for me is not any different now versus when I started as an A&R rep. All the artists I find myself gravitating towards have the same work ethic and stand for something in their art. They have a voice and care about what they are doing with their God-given talents. It's that important to me to afford those that work harder at it than me before I can feel comfortable just handing over a platform for an audience. I want to believe 100% and it's not just my opinion. It takes research
and
feedback. People always ask me if I like it, but I'm only one person it also matters if others will enjoy it.
KR: Congratulations on your success with Anderson .
Paak
it has certainly been a long time coming. How did you meet him?
AM: I was working with friends of his and connected the dots to their extended family of musicians and his name kept coming up. People were sending me demos of his and talking about him. [caption id="attachment_176202" align="alignnone" width="596"]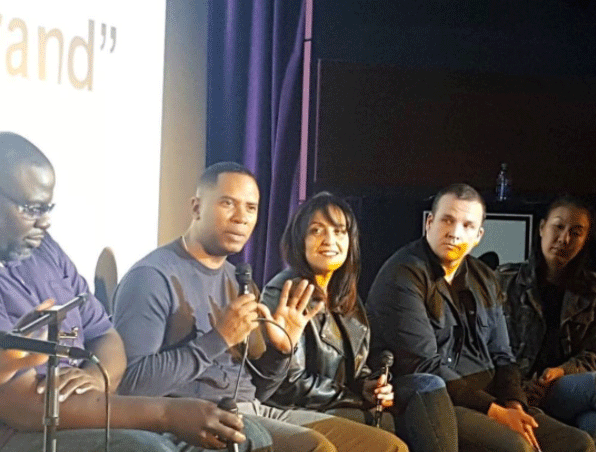 Adrian speaking on a panel for the Grammy Museum
[/caption]
KR: Is it true that you actually sold your house in order to finance his project? Tell us about that?
AM: I survived the housing crash with a really good piece of property and wanted to start a company but was stuck doing my agency Xyion (music placement/consulting) business. Not a bad business, but when I ran into Anderson I knew it was something special, he is the truth. So yes it's true I sold the house I was living in, to downsize and make sure we could keep going no matter if people loved his music now or loved it later, they were gonna eventually love it. It was definitely one of the craziest moves I ever did in my life. Something had to give and so it was the house, easy choice when I'm living in a family neighborhood for eight years and I'm a single male, it was time for a change because I felt retired and I was ready to regroup my hustle again. The music business requires you to stay in the loop, meetings, studio, traveling, etc.
KR: Anderson has stated that most people don't get him unless they see him perform or work with him in the studio, was it the same with you?
AM: True, but it's always like a dream working with him because he doesn't make bad music. He might not finish an idea but once it crosses that threshold from idea to song it's usually pretty solid. He is one of the greats and I don't just say that lightly. Having been in the rooms with creatives like; D'Angelo, Prince, Stevie, Sting, and Dr. Dre … Anderson is crazy with his structure and finding his moment in every instance.
"It's my belief that living properly fits us all to be where we are supposed to be in the exact time."
KR: When was the moment that you realized your vision became a reality?
AM: When he signed on board and we were rocking. You have to note the first meeting I took him to was to meet with Dr Dre's attorney. The idea of doing business with Dre was from day one. We just needed to get there. [caption id="attachment_176200" align="alignnone" width="483"]
Adrian with talk show host Ellen after recent Anderson .Paak performance
.[/caption]
KR: Are you surprised at his level of success?
AM: This is just the tip of the iceberg. He is unstoppable and such a treasure to work with and for him ... the sky is the limit. I'm both gracious and blessed at this space in my life.
KR: As you know, we work in a progressive industry that can change in an instant. Hype has always been viewed as a red flag or a turn off to true industry pros because it's so common. How do you promote without hype?
AM: We hire the best to do what they do. There's a fine line but when you have reputable names & partners that are good people backing your moves, it's easy. From friends like Kevin Morrow, Peanut Butter Wolf, Taz Askew, Jimmy & Larry at Apple even Ty Cannon and Dr Dre and the Aftermath/Beats team it's so much easier ... Wait did I forget Ghazi and Nima (got'em)!
KR: Do you think that your various positions in the industry have prepared you for this moment?
AM: It's my belief that living properly fits us all to be where we are supposed to be in the exact time. Nothing will be as it was only what it will be. So yes I was prepped for this precise moment.
KR: Who are some of the industry players that you admire most and why?
AM: Loving the questions: I look at so many people to mold what it is I do but always keeping true to my own form. There is a super long list of friends, mentors, and family that have been my support and the core for what I do. Eddie Harris for my first job in radio and Graham Armstrong for the introduction to the key players in Urban Radio - along with Mark Boyd who was a big brother to me, also Christian Carbaza; They have
all
since transitioned on so rest in power to each of them. My Godmother is Claudette Robinson (Smokey Robinson's ex-wife and a former original member of The Miracles), so elegant and never ever has a bad word to say about anything or anyone, her long talks are guidance and strength. I keep my positive vibrations from her for sure. Dan Charnas, Kim Buie, Orlando Aguillen all encouraged me to find the talent. Paul Stewart, Mike Ross, Steven Rifkind, Amanda Demme, Happy Walters, Jerry Heller, Rick Rubin and Benny Medina all taught me to, stay close to the talent. Fabian Duvernay, taught me loyalty is royalty and Clarence Avant, Dr. Dre and E. David Ellington have explained to me "the art of the deal". Above all I have always secretly wanted the career path of Harry Belafonte Jr. he is the epitome of class. [caption id="attachment_176194" align="alignnone" width="512"]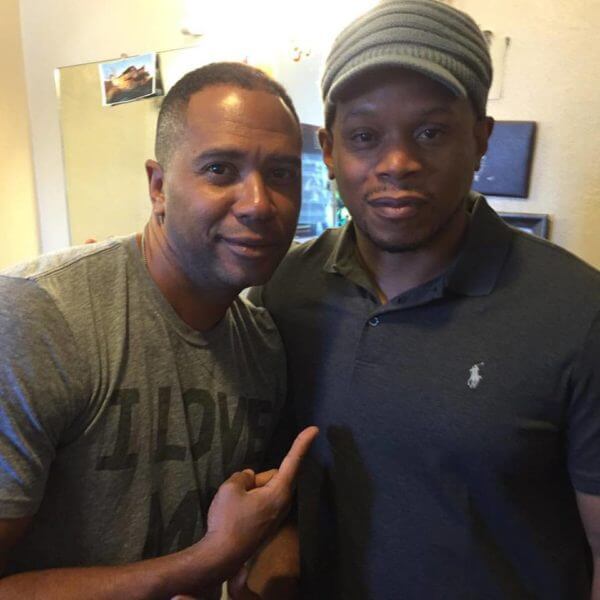 Adrian with MTV and Shade 45 host, industry vet Sway[/caption]
KR: How has your life changed over the last year with the success of Anderson?
AM: Went from a busy week to a flurry of daily busy tasks to address.
KR: What have been some of the hardest yet most important lessons that you have learned in the industry?
AM: Advice from experienced industry vets was to "learn everything", while your new boss would say, "only do one thing". I learned everything requires attention to detail and to cultivate you must time your time and go at your own pace.
KR: What's next for Adrian Miller?
AM: We are still just starting on Anderson .Paak - wait and see the next phase. I will continue to help build structure our business for the brands: OBE, Anderson .Paak, The Free Nationals, NxWorries, etc …s o much more to come. The possibilities are endless. I give thanks for your questions it really made me think Kevin, I applaud you and Radio Facts for the continued support. Adrian Miller
2016 RADIO SHOW TO LIVE STREAM SELECT SESSIONSWHAT:  The following sessions at the 2016 Radio Show will be streamed live and archived at www.radioshowweb.com for viewing anytime, anywhere. The Radio Show is produced by the Radio Advertising Bureau (RAB) and National Association of Broadcasters (NAB). All sessions are in Central Time (CT).  SESSIONS:     Wednesday, September 21, 9:00 a.m. – 11:15 a.m.: Sales Consultant Series: Grow Your Business With Big Thoughts and Quick WinsWednesday, September 21, 11:45 a.m.
Collecting certain types of royalties as a self-releasing artist was once a pipe dream, especially in markets outside their home country.
Vevo announced it has acquired Showyou, a pioneer in the delivery of curated streaming video that connects viewers and creators. "With the acquisition of Showyou we take a significant step forward in re-positioning Vevo as a best-in-class product-driven organization," said Erik Huggers, President and CEO, Vevo.