In his TEDxSaintThomas talk entitled, "How Learning to Live in the Now Changed My Life", Buttahman will take us through his disappointments and their associated lessons learned. How can your awareness of the NOW help you navigate your life? Darren "Buttahman" Brin Became one of entertainment's "movers and shakers" after leaving his
birth
place of St. Thomas, USVI. After graduating from Morgan State University, he took an internship at the local
radio
station WERQ and worked his way to the top receiving his name "Buttahman" due to his over usage of the word "Buttah" to describe everything when on the
radio
. His career has spanned from MTV Jams, to hosting the first nationally televised hip hop music game show "Hoodfab," to Director for Music & Development at BET Networks and now to comedy. Buttahman has performed in such notable comedy clubs as The Comedy Store, Inside Jokes, and
Comedy Union
and has made comedic appearances on a variety for radio, internet, and TV programs. This talk was given at a TEDx event using the TED conference format but independently organized by a local community. Learn more at
https://www.ted.com/tedx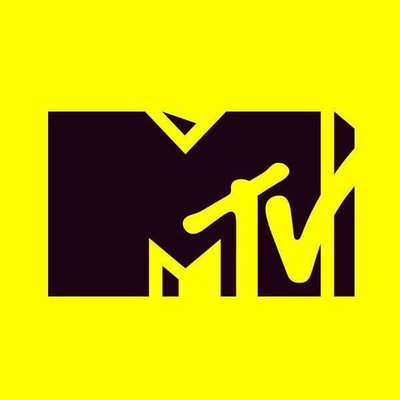 On the heels of June's biggest increase in six years, MTV announced a new summer slate featuring "Siesta Key," a return to the ultimate summer soap from the producers of "Laguna Beach" (FIRST LOOK AT TRAILER AND CAST); "Win Big" (working title), a live game show that sees Rob Dyrdek give away $100,000 to help young people fulfill lifelong dreams; and "Catfish: Trolls," an investigative vehicle that chronicles internet trolls. The lineup showcases five new series and four returning hits.
With an emphasis on youth culture, the network is doubling down on its programing targeted to coming of age moments and stories, and fun, topical content that celebrates the intersection of music and pop culture.
"By embracing a new generation of young people, we are seeing record ratings increases at MTV and our new summer slate will fuel this growth," said Chris McCarthy, President of MTV, VH1 and Logo.
Building on the network's reinventions of "Fear Factor" and "Wild 'N Out," MTV saw June up +12% in share and +3% in ratings – the first time June was up YoY since 2011 (P18-34). July to-date is up +15% from YAGO and +21% in share, pacing to be the first July with YoY growth since 2013. "Fear Factor" was the network's highest-rated premiere in two years and "Wild 'N Out" was up +92% vs. prior season average (P18-34). Additionally, teen-targeted series continue to bring young viewers back to the network with "Promposal" and a reimagined "My Super Sweet 16".
NEW AND PREVIOUSLY ANNOUNCED SERIES
"SIESTA KEY"
July 31 at 10:00 p.m. ET/PT
FIRST LOOK AT TRAILER AND CAST
From the producers of "Laguna Beach" comes "Siesta Key," the ultimate summer series that follows a group of young adults confronting issues of love, heartbreak and looming adulthood. As these friends spend the summer together in their beautiful hometown, they come of age while trying to figure out who they are and want they want to be.
CREDITS: Executive producers are Tara Long and John Morayniss for Entertainment One (eOne), Mark Ford and Kevin Lopez for Creature Films. Mark Scheibal, Elizabeth Jones, Gary Kompothecras and Warren Skeels also serve as executive producers.
EP. COUNT: 10
"SAFEWORD"
July 13 at 11:30 p.m. ET/PT
A new comedy series, MTV's "SafeWord" is where famous friends become famous frenemies, all for a laugh. From the producers of "Lip Sync Battle" and hosted by Terrence J, the season will feature high profile talent like Kevin Hart, Damien Dante Wayans, Chris "Ludacris" Bridges, Marlon Wayans, Kelly Rowland, LaLa Anthony, Amber Rose, Ross Butler and Justin Prentice, Lil Rel Howery and more. In each episode, celebrity guests will partner with comedians to play games in front a live audience. In a friendly roast, the celebs are tasked with taking the heat, but can stop the pain using a "safeword."
CREDITS: "SafeWord" is executive Produced Jay Peterson and Jerry Carita for Matador. James Sunderland serves as showrunner. Terrence Jenkins serves as host and executive producer. The series is directed by Michael Simon.
EP. COUNT: 8
"WIN BIG" (working title)
September 2017
As a pro-skater, television star, and serial entrepreneur, Rob Dyrdek, is a professional "dream-achiever" who carved his own path to fame and fortune by transforming his passions into reality. Now, Rob is teaming up with MTV for a new game show where $100,000 will be given away in every episode to help young people take life to the next level.
CREDITS: "Win Big" (wt) is produced by Superjacket for MTV. Rob Dyrdek, Shane Nickerson and Blake Levin serve as executive producers for Superjacket.
EP. COUNT: 10
"CATFISH: TROLLS"
September 2017
Radio host, television star and internet provocateur Charlamagne tha God, and co-host Raymond Braun, will give everything they've got to stop internet trolls, the most pervasive and consistent troublemakers online. Using the "Catfish" brand of investigating the truth, "Catfish: Trolls" unmasks the internet's most vocal trolls to drag them out of hiding and into the light.
CREDITS: "Catfish: Trolls" is produced by Critical Content
EP. COUNT: 10
"MTV UNDRESSED"
August 16 at 11:00 p.m. ET/PT
"MTV Undressed" is a one of a kind social experiment that strips away the distractions and superficiality of the digital world. In each episode of this dating experiment, MTV brings together two strangers who must undress each other before getting to know one another for the next thirty minutes, answering questions and performing simple challenges – all designed to test whether or not romance can blossom. At the end, each partner must press a YES/NO button to decide if he or she wants to continue the fledgling relationship or say goodbye.
CREDITS: "MTV Undressed" is produced by Bunim/Murray Productions ("The Real World" and "The Challenge") and Kreative. Executive producers for Bunim/Murray are Gil Goldschein and Julie Pizzi and from Kreative, Joel Karlsberg
EP. COUNT: 16
RETURNING HITS
"TEEN MOM 2"
July 17 at 9:00 p.m. ET/PT
For the first time in "Teen Mom" history, a new mom is on the scene. Briana, whose story began on "16 and Pregnant" and "Teen Mom 3," will join Chelsea, Jenelle, Leah and Kailyn on "Teen Mom 2." Briana has juggled raising five-year-old Nova, while trying to balance a career and a boyfriend. This season, Chelsea and Cole welcome their son, and Jenelle feels like things are looking up after welcoming her daughter. Kailyn is on track to graduate, but an unexpected pregnancy with an on-again-off-again boyfriend weighs her down. Leah begins college, but is forced to juggle the education she wants with raising her girls.
CREDITS: "Teen Mom 2" is executive produced by Lauren Dolgen, Morgan J. Freeman, Dia Sokol Savage, Larry Musnik and Annalisa Ellis. Concept by Lauren Dolgen, Morgan J. Freeman and Dia Sokol Savage
EP. COUNT: 18
"TEEN MUM" (limited series)
July 10 at 10:00 p.m. ET/PT
At a time when teens are increasingly spending summers abroad, MTV UK's wildly popular "Teen Mom UK" is crossing the pond for a special three-week "Teen Mum" series. In a thoroughly entertaining British spin on the hit U.S. franchise, viewers will be introduced to Chloe (17), Megan (17), Mia (19) and Naomi (17), where the highs and the lows of young parenthood are showcased.
CREDITS: "Teen Mom UK" is produced for MTV by True North. Fiona O'Sullivan is Executive Producer and Emma Clarke is the MTV Executive Producer. The series was commissioned by Jill Offman.
EP. COUNT: 6
"THE CHALLENGE XXX"
July 18 at 9:00 p.m. ET/PT
In honor of its 30th season, MTV brings together 30 of the series' most conniving, unpredictable players travel to South America for the biggest, baddest, boldest season to date. Villains will go head to head in an epic battle, through the most extreme, daring challenges to compete for their chunk of a million dollars, the largest prize in franchise history.
CREDITS: "The Challenge X XX" was created for MTV by Bunim/Murray Productions. Jonathan Murray, Gil Goldschein, Scott Freeman and Fred Birckhead serve as executive producers. Ryan Smith and Danny Wascou serve as Co-Executive Producers
EP. COUNT: 17
"NICK CANNON PRESENTS: WILD 'N OUT"
June 29 at 11:00 p.m. ET/PT
The new season of MTV's classic freestyle improv series "Wild 'N Out" brings Nick Cannon and his world class cast of comedians back to New York City and the biggest stage in the world – Broadway. Guest captains for the season include some of the hottest stars in music and entertainment from Rick Ross, Lil Yachty, Vic Mensa and Blac Chyna, to the cast of the "New Edition Story," Run the Jewels, Jake Miller, Remy Ma, Papoose, Young M.A, Wendy Williams, Lil Rel Howery, Tami Roman, Shameik Moore and more.
CREDITS: "Nick Cannon Presents: Wild 'N Out" is executive produced by Nick Cannon and Michael Goldman for NCredible Entertainment. Nile Evans serves as Show Runner and Executive Producer. The series is directed by Steve Paley
EP. COUNT: 16
[caption id="attachment_172796" align="alignnone" width="600"]
Netflix Finds Fans of Orange is the New Black Are Repeat Offenders (PRNewsFoto/Netflix)[/caption] BEVERLY HILLS, Calif., June 16, 2016 /PRNewswire/ -- Today, Netflix reveals Orange is the New Black is one of its most re-watched original series. Examining viewing in over 190 countries, Netflix found more than half (53%)* of Orange viewers have re-watched at least one full season of the acclaimed series since its debut in 2013. Not surprisingly, this re-watching behavior peaks each June in anticipation of the new season, this year being no exception. In advance of the Orange is the New Black season 4 debut - arriving worldwide Friday, June 17 - Netflix also surveyed** fans around the world to see how they plan to prepare for their return to Litchfield. Of viewers polled, nearly a quarter (21%) plan to re-
watch
the previous season while 41% plan to re-
watch
the entire series - all 36 episodes. They're eager to serve their time too with 54% planning to re-
watch
this
weekend
or sooner, and fans are even willing to give up making their bed (30%), cleaning the house (36%) and cooking (10%) in order to have more time to
watch
. Overall, most plan to re-
watch
without incriminating others - 36% prefer to re-
watch
solo, 8% with their pets and 12% with a table full of snacks (be careful with the pie). Those who prefer to have partners in crime will re-
watch
with their significant other (25%) or friends (14%). The majority of re-watching lockdowns will take place in the living room (43%) followed by the bedroom (41%) - no one chose the SHU. The art of re-watching takes both a practical and emotional form. Top reasons for re-watching include looking for possible foreshadowing in previous storylines (25%) and reliving moments with favorite characters (29%). However, for others (25%) it's as simple as Orange is the New Black being their favorite show and they just can't get enough. For those who only have time for a shorter sentence - like the 23% of respondents who plan to re-
watch
just a few episodes - Netflix also released the series' most re-watched episodes. As expected, viewers prefer to re-indulge in the last
three
episodes of a season, but the one that remains supreme is, of course, Season 1, Episode 1 - you never forget your first time: Season 1: Episode 1 - "I wasn't ready" Sentenced to fifteen months for a crime committed in her youth, Piper Chapman leaves her supportive fiance Larry for her new home: a woman's prison. Episode
12
- "Fool me once" Painful truths reorient several relationships and careers: Pennsatucky feels disrespected by Piper; Larry gives a revealing
radio interview
. Episode 13 - "Can't fix crazy" Red's scheme to reclaim her kitchen backfires; the inmates
stage
a Christmas pageant; Piper's plans unravel even as she realizes her life is in jeopardy. Season 2: Episode 11 - "Take a break from your values" Piper is shocked at an unexpected change in her status; Soso's hunger strike attracts new support that takes on a religious fervor. Episode
12
- "It was the change" Tensions run high as a prison power outage forces several issues to come to light; Piper finds herself compromised and is forced to think on her feet. Episode 13 - "We have manners. We're polite" Several futures hang in the balance as the inmates face and confront their worst nightmares: Life will never be the same again. Season 3: Episode 11 - "We can be heroes" Caputo and Piper confront labor issues. A miracle occurs in Norma's group. Crazy Eyes' erotica winds up in the hands of the staff. Episode
12
- "Don't make me come back there" Daya goes into labor. Sophia suffers a hate crime. Stella helps Piper with a
business
snag. Taystee takes on a new role. Episode 13 - "Trust no bitch" Miracles and conversions occur, but Piper and Caputo know that some situations can't be dealt with through spiritual means. METHODOLOGY *Data reflective of global accounts who have completed watching Orange is the New Black and have re-watched at least one season of the series. **The survey was conducted by Google Consumer Surveys, June 2, 2016 - June 10, 2016 and based on 1,613 responses. The sample was the national adult
internet
population in the US, Mexico, UK and Canada. Survey respondents must have confirmed their intent to
watch
and prepare for season 4 of Orange is the New Black to participate. Overall RMSE score is 4.84%. ABOUT NETFLIX Netflix (NASDAQ:NFLX) is the world's leading Internet television network with over 81 million
members
in over 190 countries enjoying more than 125 million hours of TV shows and movies per day, including original series, documentaries and
feature
films. Members can
watch
as much as they want, anytime, anywhere, on nearly any Internet-connected screen. Members can play, pause and resume watching, all without commercials or commitments.
Radio Facts: Radio Facts: Tribune Company today announced the appointment of radio industry and digital media veteran Jimmy de Castro as President & General...
Radio Facts: Radio Facts: THE HAVES AND THE HAVE NOTS (Tuesdays from 9-10 p.m. beginning May 28) From prolific writer, director, producer Tyler Perry, "The Haves...