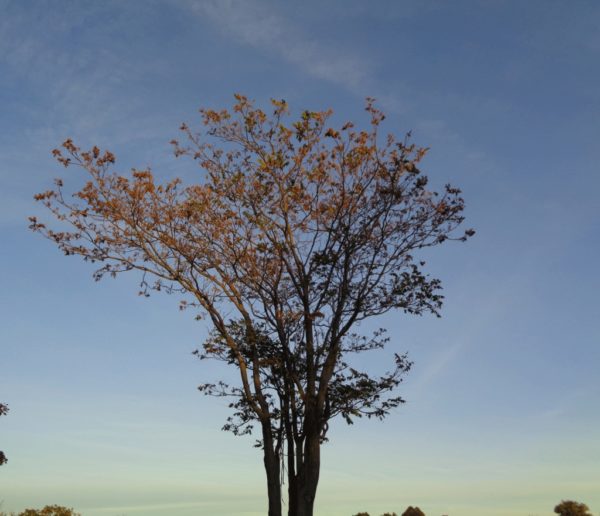 There are few things the world needs more than good mothers. It is a universal truth, but one especially true in the black community. Our community has suffered from a terrible, decades-long drought of capable fathers. Our mothers endure pressures that have long threatened to
tear
apart the fabric of our fragile society. This is why we must take time every year to recognize them for the gems that they are. I was, for a brief time, motherless as a foster child. I am incredibly blessed to say that I have gained many mothers since then. Seven, to be precise. God has granted me more mothers than most people ever get to have. Each has served some vital, important role in helping me to become the man, husband, and father that I am today. For instance, I get my wisdom from my foster mother. Everybody calls her "Mother Crooms." I simply call her "Mom." And my momma didn't raise no fool. She taught me to be a man of faith and conviction. She taught me to "trust in the Lord with all [my] heart" so that I would not "lean to [my] own understanding" (Proverbs 3:5). She taught me to open the door for a lady, and to shut my mouth when I didn't have anything good to say. I get my charity from my grandmother. It says something about her that she rightfully called the homeless her children. They knew her voice. For over a decade, she visited the poor of downtown Los Angeles in Skid Row and fed them with her own two hands. It was my privilege to stand by her side and watch her pour out God's love to anyone that had need. She died in 2006. I miss her. My
birth
mom
gave me resilience. Though she could not raise me, she endured struggle after struggle with perseverance. She is still here. I imagine that most people would not survive all that she had to endure. I am glad to say that my
mom
went on to graduate from college and obtain, not one, but two Masters degrees. I am happy for her. Now my joy comes from my Memaw. I found and met my grandmother for the first time when I was 23 years old. I became instantly acquainted with her joyous spirit. In the ten years that I have known her, I've only beheld her face unsmiling once. Her rejoicing love reminds me to be content in all things, whether I abound or am abase. Any swagger I have comes from my mother-in-law. I've never understood why mother-in-law's get a bad rap. I love mine. Plus, I'll never forget that she thinks I walk like Denzel. It is still the best compliment I've ever received. Ever. Resilient like my
birth
mom, she too has faced the highs and lows of life and still remains
beautiful
. And no matter what, she will always have my heart for her home cooking. I've appropriated my wife's grandmother as my own, along with her solemnity. She always means business and has always earned my respect for the way she carries herself with dignity and distinction. There is little she wouldn't do for others. But she don't take no mess. She is as
tough
as she is loving. Her beauty is in her
age
. I feel better knowing that I'm in her corner. Woe to those who are not. What more could a man ask for than wisdom, charity, resilience, joy, swagger, and solemnity? A good wife who encompasses all these qualities and more. She is my good thing. She is my heart. She pushes me like no one else ever could or ever will. She is everything good about a woman, my black beauty. Many have wished to have her. I'm blessed that God gave her to me and our
beautiful
children as a precious gift.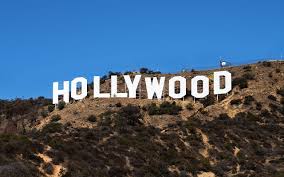 According to Professor Stacy L. Smith, author of a new study on inclusion in 900 top movies of the last decade, "Privilege still speaks, as white, straight, able-bodied men remain the norm on screen in film."
The report "Inequality in 900 Popular Films," released today, from Smith and the Media, Diversity & Social Change (MDSC) Initiative at USC Annenberg, reveals how little top movies have changed when it comes to the on-screen prevalence and portrayal of females, underrepresented racial/ethnic groups, the LGBT community and individuals with disabilities. The study is the largest and most comprehensive intersectional analysis of characters in motion picture content to date. The investigation examined the 900 top films from 2007 to 2016 (excluding 2011), analyzing 39,788 characters for gender, race/ethnicity, LGBT status and disability. The analysis included the 100 top movies of 2016. The results reveal that there has been little to no meaningful change in the representation of these diverse groups in popular movie content since 2015.
The top-line statistics show just how much progress has stalled in Hollywood. Across all 9 years examined, less than one-third of speaking characters on screen were girls/women, including just 31.4% of characters in the 100 top movies of 2016. Characters from underrepresented racial/ethnic groups were 29.2% of all characters in the top-grossing films of 2016, which is not different from 2015, but does reflect an increase from 2007. While there has been a decrease in the percentage of White characters from 2007, there has been no meaningful change in the percentage of Black/African American, Hispanic/Latino, Asian/Asian American, or Mixed Race/other characters since that year.
LGBT-identified characters represented a mere 1.1% of all speaking characters, a percentage not different from 2015. The findings do reveal that there was an uptick in the portrayal of gay males from 2015. An LGBT lead or co-lead character appeared in only 3 films of the 300 studied between 2014 and 2016. Characters with disabilities filled only 2.7% of all speaking roles, which is not different from last year, when the researchers began studying this group. However, there was an increase in female speaking characters with disabilities from the prior year.
"These are sustained and systemic problems. It is impossible to look at this data without concluding that much of the advocacy surrounding on-screen representation over the past few years has not been successful," said Smith, founding director of the MDSC Initiative. "Perhaps we will see more positive trends in the future, given the current level of conversation and success of certain movies this year. However, until solutions focus on changing the exclusionary hiring practices and countering explicit and implicit biases in Hollywood, it is difficult to expect real change anytime soon."
The report's "invisibility analysis" reveals that beyond the overall statistics, Hollywoodfails to portray speaking characters from diverse groups altogether. Of the 100 top films of 2016, 25 films featured no Black/African-American characters, 44 included no Asian or Asian-American characters, and 54 depicted no Hispanic/Latino characters. Further, 38 films portrayed not a single character with a disability and 76 failed to include one lesbian, gay, bisexual or transgender character. "Doesn't everyone deserve to have their stories and voices reflected in one of our most popular forms of entertainment?" asked Smith. "These findings reveal that the erasure of different groups is still acceptable to some—we need look no further than film to see a vision of America that no longer exists. Film paints a distressing portrait of exclusion."
Looking to leading or co leading roles, 34 of the 100 top films in 2016 featured a female at the center. Just three of these leading ladies were from underrepresented racial/ethnic groups—identical to what the report found in 2015. Eight films had a female lead or co-lead 45 years of age or older, and only 1 was from an underrepresented racial/ethnic group. Fourteen movies featured an underrepresented lead or co lead character, the same as 2015.
"The deficits we see on screen are worse behind the camera," said Smith. Out of the 1,006 directors hired on the 900 films studied, just 4.1% were females. Only 5.6% of the directors were Black or African American and 3% were Asian or Asian American. Three Black or African-American women and two Asian women worked as directors across the 900 movies. "When we look intersectionally at directors, that's where we see just how exclusionary Hollywood is when it comes to the hiring process," said Smith. "The image of a female director seems to be that of a White woman."
The portrayal of characters was also examined, focusing on stereotyping and sexualization. Female characters were far more likely than their male counterparts to be depicted in sexually revealing clothing, with some nudity, and to be referenced as attractive. Teenage female characters (age 13 to 20) were just as likely as young adult (age 21-39) female characters to be sexualized.
The report also offers solutions to what Smith has previously referred to as the "epidemic of invisibility" in film. These strategies are targeted at studios, production companies, film festivals, film schools, top talent, and even consumers who want to advocate for change in innovative and practical ways. Smith's Initiative not only evaluates media content but works with individuals and companies to implement these strategies.
The study is the latest from the Media, Diversity, & Social Change Initiative, which produces an updated report annually. Read the full report here.
 Last night, Bossip and WE tv teamed up to celebrate the launch of their newest series "Bossip on WE" at the W Midtown's lounge, Elevate.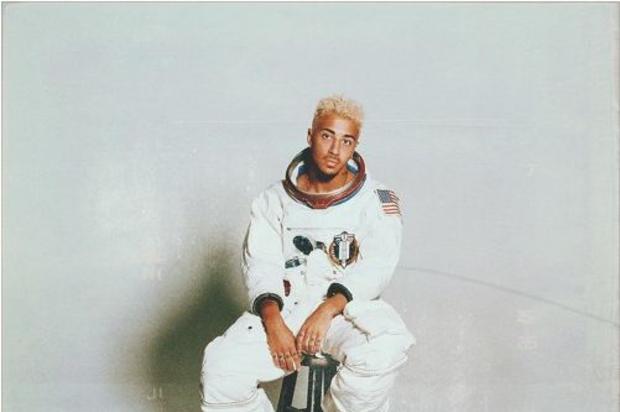 Rapper/singer/producer Luke Christopher announces today that his highly- anticipated debut album TMRWFRVR will be released on July 28th via ByStorm Entertainment/RCA Records. The album is now available for pre-order across all digital service providers and is available to pre-save on Spotify.
In conjunction with this announcement, Luke Christopher releases his new single and video "Waterfalls," which is the first official single off the album. In the nostalgic visual, Luke reflects on various stages of an intense relationship, while on the track, Luke raps and sings over a smooth beat leading to a catchy hook and melody. The video is directed and produced by Grant Spanier and the track is written and produced by Luke Christopher. Watch Below. 
Whether it be rapping, singing and producing his own music, or producing and writing for the likes of some of music's most profound artists, the 24-year-old Los Angeles-native can do it all. Growing up in the San Fernando Valley, music always surrounded Luke Christopher. At a young age, his father turned him on to the likes of Elton John, U2, Michael Jackson and Stevie Wonder while he also discovered hip-hop with Tupac's All Eyez On Me. From here, he taught himself how to rap, sing and compose beats and by the age of 17, he was ready to be properly heard.
Major labels clamored for his soulful and emotionally expansive style, leading to his signing with ByStorm Entertainment/RCA Records in 2013. Soon after his signing, he duel-released his two EPs TMRW & YSTRDY, which features his popular song "Lot to Learn." The song has received over 201 million streams worldwide and was added to Spotify's "Today's Top Hits" playlist. The critically acclaimed rapper/singer/producer has received press coverage from Billboard, The Fader, Interview Magazine, Vibe, The Source and more.  
T.D. Jakes, CEO of TDJ Enterprises and Robert Mong, President of the University of North Texas at Dallas announced today the creation of an innovative entrepreneurial competition called [email protected], designed especially for students in grades 6-12. The competition will debut as part of this year's MegaFest, the nationally acclaimed four-day festival of faith and family.
"There is a hunger across America to start a company, to be one's own boss, and to give flight to those ideas that allow our young people to drive their own destinies," Bishop Jakes said. "That's why we're delighted to create a platform for young entrepreneurs from all walks of life to express their creativity in meaningful ways."
The Call for Entries is now open. Online applications are due by Monday, June 12. Participants will compete in two age groups (11-14 and 15-19), with finalists having the opportunity to present a three-minute oral presentation to the judges' panel on Thursday, June 29. A total of $50,000 in prize monies, sponsored by PlainsCapital Bank, will be awarded.
"Our Mission is to empower students, transform lives and strengthen communities," said UNTD Dallas President Robert Mong, "We are tremendously excited to co-sponsor an entrepreneurial competition that both inspires and equips young men and women to pursue their entrepreneurial dreams. By starting at a young age, we can help ensure our next generation has the foundation they will need for success."
This will be the third year MegaFest will be returning to Dallas. Between June 28 and July 1, more than 100,000 attendees are expected to embark on a journey of inspiration, empowerment and entertainment.
For those wishing to apply to the entrepreneurship contest, additional information can be found at www.megafutures.org.
Former child actor Gary Coleman died today in a Utah hospital from an undisclosed illness. Coleman struggled for years after the hit series Different...
Radio Facts: This is certainly a blast from the past. Does this guy ever age? Here is Hiriam at an event in Atlanta this week...