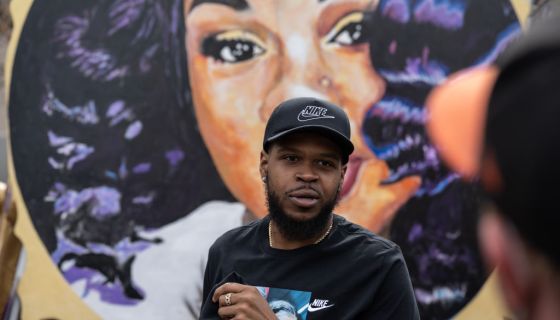 Breonna Taylor's boyfriend, Kenneth Walker, settled two lawsuits against the city of Louisville over the irresponsible and ruthless raid that resulted in Taylor's death more than two years ago.
The Associated Press reported that this decision was reached on Monday (Dec. 12). According to Walker's legal representatives, Louisville has agreed to pay him $2 million in order to resolve the federal and state court lawsuits he filed.
Steve Romines, one of his attorneys, said that Walker would be haunted by Taylor's death forever.
"He will live with the effects of being put in harm's way due to a falsified warrant, being a victim of a hailstorm of gunfire, and suffering the unimaginable and horrific death of Breonna Taylor," he went on to say.
As Walker and Taylor slept soundly in bed on the evening of March 13, 2020, police officers entered their home illegally. Then, Sgt. John Mattingly was shot in the leg by a handgun pellet fired by Walker, who had mistakenly thought there was an intruder.
After this, Mattingly and two other officers began firing, killing Taylor.
Officials originally accused Walker of intending to kill a police officer, but after protests and media coverage of the Taylor case brought it to national attention, the charges against Walker were dropped in the spring of 2020.
The "no-knock" warrant, which permits law enforcement to enter a home without making an announcement of their presence, was made popular by this case. The law has since been reviewed.
The police did obtain a drug warrant, but they remained anonymous. The police claimed that they knocked on the door, but Walker claims he didn't hear them and was merely defending himself from an intrusion.
Even though no officers were ever charged with Taylor's murder, three from Louisville were recently charged with conspiring to forge the warrant against Taylor by the United States Justice Department.
Kelly Goodlett, one of the ex-police officers, pleaded guilty and admitted to her role in fabricating evidence connecting Taylor to a wanted drug dealer.
Tamika Palmer, Taylor's mother, acquired a $12 million settlement from the city of Louisville in September 2020.
Walker's legal team announced on Dec. 12, that he plans to use a portion of the settlement to create a scholarship program for law students interested in practicing civil rights law. A further portion will go to the Georgetown Law School's Center for Innovations in Community Safety, which focuses on police and community reform.