Radio Facts: Radio Facts: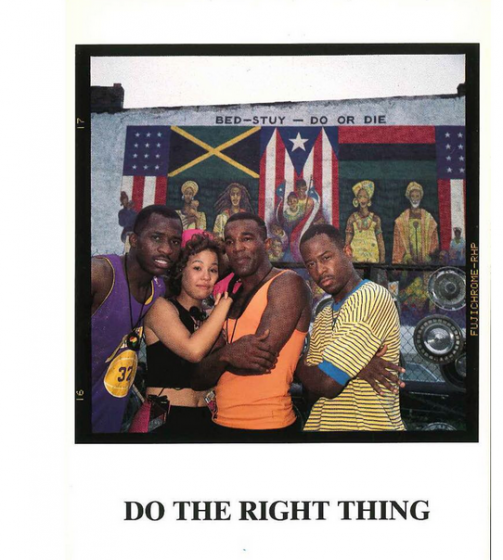 With one Instagram post is was official.  The pic you see to the left is what Spike Lee posted to let us all know that "DO THE RIGHT THING WAY" had become an official street in the burrough of Brooklyn where Spike Lee was born and raised. Spike said the following in his post
.
"Today, August 10th In The Year Of Our Lawd, New York City Mayor Bill De Blasio Signed A Proclamation Making Stuyvesant Avenue (Between Lexington And Quincy) Officially DO THE RIGHT THING WAY. This Is The Very 1st Time In The History Of New York City A Film Has Been Given This Honor. Thanks To Everyone In Front Of And Behind The Camera For Making A His (Her) Story. Steve White, Christa Rivers, Leonard Thomas, Martin Lawrence."
Do The Right Thing is a classic film that still resonates with many issues going on today in several communities across the country.  Not only was the film poignant during its time and beyond, it also produced some classic lines, like "D Muthaf*cka D!" or "If Mike Tyson even dream about whoopin' my ass, he better wake up and apologize," which was delivered by the late-great Robin Harris.
Just as it took a while for the film to get made, this entire idea about giving Spike Lee as street in Brooklyn has been on the table for at least a year and it finally came to fruition. Spike has delivered quite a few classic films and New York did the right thing by honoring Spike Lee and the legacy of his film making.