Sony Music Signs a Partnership Deal with Mass Appeal Records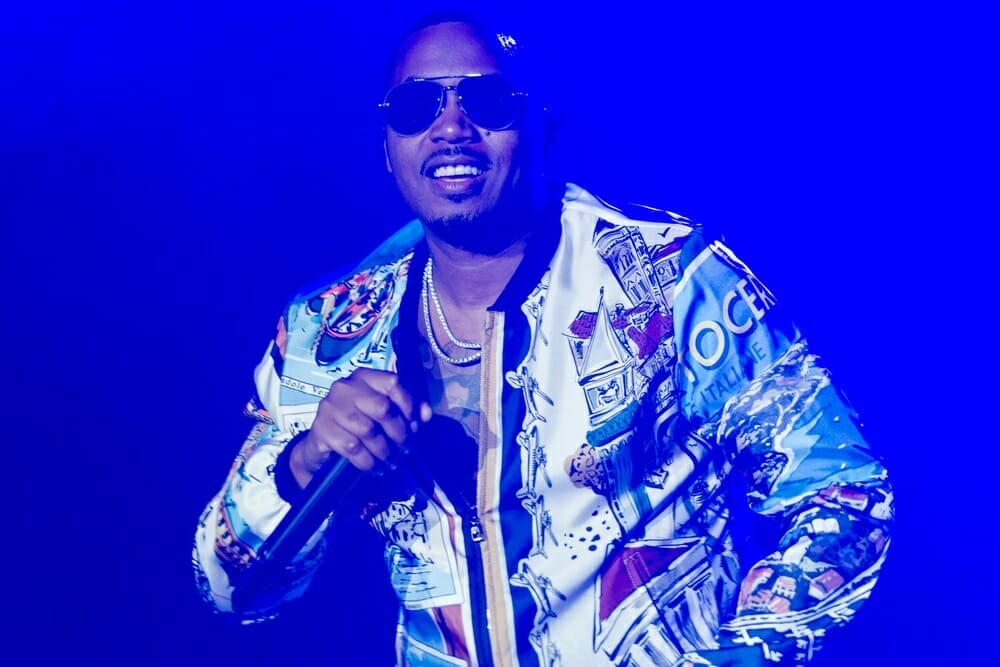 One of the best-known independent labels in hip-hop, Mass Appeal Records has signed a major strategic partnership deal with The Orchard, Sony Music.
Even with the Covid-19 pandemic still limiting the big in-person shows – the entertainment industry is not asleep. It's awake and alive preparing for a bigger future with better results.
More Sony Deals
This agreement marks another major deal in the US hip-hop space for Sony Music following the acquisition of J Erving's Human Re-sources in December, last year.
This partnership between Sony Music and Human Re-sources provided a platform to carry out distribution and artist/label services. Human Re-Sources will continue to sign and develop artists as part of The Orchard.
The rap legend Nas, co-owner of Mass Appeal Records, exclaimed happily "to come back to Sony Music with my own label is a major milestone." Nas is set to release his own new material via The Orchard as a result of this major deal.
NAS returns to Sony Music
This is not the first time Nas is signing a deal with Sony Music. These two teams have successfully worked in the past where he released Classic early records like IIImatic (1994), It was written (1996) and I Am (1999) via Columbia.
This deal brings Nas back to Sony Music and this time around they are here to make it BIG like never before.
"This is a full-circle moment for me, to come back to Sony Music with my own label is a major milestone. We see this multi-phase initiative as an opportunity to continue to push the culture forward, educate, and inspire. It's what we do it for, I couldn't be more excited." said Nas.
This news came off as a topping for a big year for Nas, as he recently won his first-ever Grammy for Best Rap Album for his latest LP, King's Disease. This album has been a big hit acknowledged by all ages.
The partnership allows Mass Appeal's artists to have full access to The Orchard's label and artist services. This will include marketing, distributing, video services, sync licensing, data analysis, rights management, advertising, radio promotion, and more.
What the partnership means to Mass Appeal and UMG
This strategic partnership marks the end of Mass Appeal Records' three-year global distribution relationship with Universal Music Group but their strong relationship still remains.
Mass Appeal Records is an arm of the main Mass Appeal Company which makes content as well as acting as an award-winning creative media partner for clients like UMG, Sony Music and Google.
The relationship between these two companies will only grow deeper and bigger than just the global distribution with more deals ahead. UMG is also a major investor in the parent Mass Appeal Company since 2017.
"What Brad Navin and his staff (at the Orchard) have built over the past few years is beyond impressive and can't wait to help supercharge their place in hip-hop with all the incredible talent and projects and projects we have lined up including a major project for our hip-hop 50 platform," remarked Peter Bittenbender from Mass Appeal.
UMG and Mass Appeal continue to run the Mass Appeal India together –a label that recently saw tack chal, Bombay, by signing DIVINE go 30X Platinum in its home country. DIVINE's album, Kohinoor recently went 20X Platinum in India too.
Today, Mass Appeal Records' program includes Dave East and DJ Shadow along with successful album releases like Nas's NASIR, The Lost Tapes 2, and King's Disease as well as Run The Jewels's RTJ2.
This news comes right on time as Mass Appeal begins ramping up towards its ambitious Hip-Hop 50 project coming up in 2023. An outstanding project that promises to celebrate the full story of the genre as it celebrates half – a century since its birth. We can only imagine how this impacts these two partners and their labels.
Brad Navin from the Orchard had this to say on welcoming the partnership, "The Orchard will continue to empower and reinforce Mass Appeal's creative vision and help all artists under the partnership expand their global reach."
Mass Appeal is ready for the Hip-Hop 50 series after signing a TV partnership with broadcaster Showtime that will highlight the genre's dense history through the lens of different participants and delves into the sub-cultures from birth to its rise.
In the past, Mass appeal and Showtime had worked together on the Peabody-nominated Wu-Tang Clan: Of Mics and Men documentary series. Peter Bittenbender, CEO, Mass Appeal echoes it in his remarks, "We are thrilled to be reunited with the team at The Orchard. What Brad and his staff have built over the past few years is beyond impressive, and we can't wait to help supercharge their place in Hip-Hop with all the incredible talent and projects we have lined up, including a major project for our Hip-Hop 50 platform."
To see brands that have worked together in the past come into partnership again is incredible and their work is outstanding. Mass Appeal's work spans television and film work having worked on original music for projects like Netflix's The White Tiger, HBO's Silicon Valley, and 40-year old version. They also covered the video game industry with placements in the Grand Theft Auto V and the NBA2K franchises.
These two companies have built a legacy for themselves by delivering outstanding results in all the projects they have undertaken. "Nas, Peter, and the Mass Appeal team have built an invaluable community that supports and cultivates artist creativity," said Brad Navin, CEO, The Orchard.
As these two partners soldier on in their partnerships, many artists will continue to be empowered and encouraged towards their creative vision in order to expand their global prowess.
What a better time to be in the music industry and to work hard towards your goals. It's great dawn for the music giants in the hip-hop industry as they get more deals that will push their careers ahead.