Country Superstars ALABAMA to Kick Off Nationwide Free Concert Series With Virtual Concert Streaming Live on Tuesday, September 15th at 8pm CST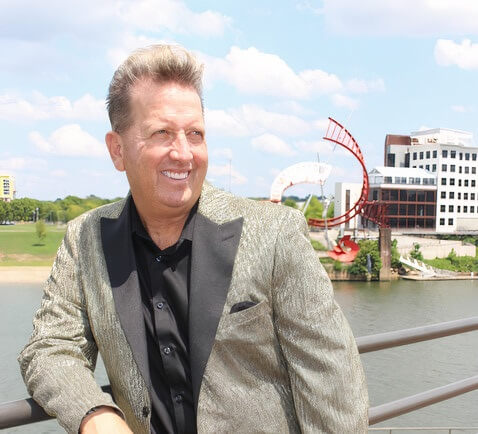 Key Networks, a next generation syndication company serving the radio industry, announces that Country radio personality Shawn Parr, of the nationally syndicated weekday show, Shawn Parr's Across the Country, will host the Camping World Concert Series, "Taking the Highways Across America". The star-studded 10-week free virtual concert series kicks off Tuesday, September 15, 2020, with its first concert, featuring Country super-group ALABAMA. The virtual concert will stream live at 8:00pm CST at: www.CampingWorld.com/Concert.
ALABAMA, with original members Randy Owen, Teddy Gentry and Jeff Cook, is the band that changed everything. They reeled off 21 straight #1 singles, a record that will probably never be equaled in any genre. They brought youthful energy, sex appeal and a rocking edge that broadened country's audience and opened the door to self-contained bands from then on, and they undertook a journey that led, 73 million albums later, to the Country Music Hall of Fame and the Hollywood Walk of Fame.
The Camping World Concert Series hosted by Shawn Parr will feature Country music's biggest stars, including:
Tuesday, Sept. 15 – Alabama
Tuesday, Sept. 22 – Martina McBride
Tuesday, Sept. 29 – Chris Young
Tuesday, Oct. 6 – Ricky Skaggs and Steven Curtis Chapman
Tuesday, Oct. 13 – Sugarland
Tuesday, Oct. 20 – Zac Brown Band
Tuesday, Oct. 27 – Lady A
Tuesday, Nov 10 – Brett Young
Tuesday, Nov. 17 – Little Big Town
Tuesday, Nov. 24 – Vince Gill and Amy Grant
In addition to the weekly headliners of Taking the Highways Across America, emerging artists will also be spotlighted as opening acts before the headlining artists' sets. The free concerts will be streamed at CampingWorld.com and will also be broadcast on the company's Facebook, YouTube and Twitter social media pages.
Shawn Parr said: "I am SO excited to team up with Camping World and host their virtual concert series, Taking the Highways Across America! We are having a ball bringing it to all of our affiliates and fans Across The Country! Plus, we are hitting the road for some NEW adventures in the Parr-V very soon."
Known as "The Ambassador of Country Music", Shawn Parr is one of Country radio's brightest and most familiar voices. With nearly 30 years in Country radio, including 10 years as a nationally syndicated on-air host, Parr takes Country fans front row-center to Country's biggest stars and hottest music. Based in Nashville, TN, Parr is widely known for his work as the voice of The Academy of Country Music Awards, The Golden Globes, American Music Awards, and many other national television specials.
Key Networks delivers Shawn Parr's Across the Country to stations of all market sizes on a barter basis.