Radio Facts: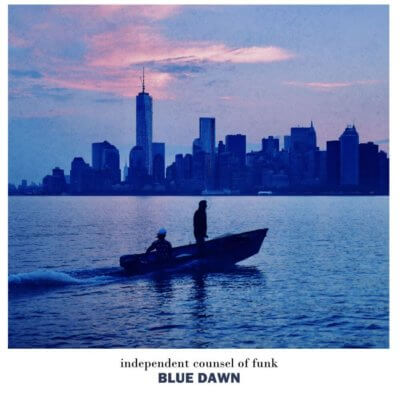 The Independent Counsel of Funk, the project spearheaded by Joe Scarborough of the critically acclaimed hit MSNBC Morning Joe show, released today the gospel-inspired track and music video for "Blue Dawn" available now on all digital streaming platforms via RED MUSIC, a division of Sony Music Entertainment. CLICK HERE to listen to the band's latest original that features vocals by Rosalind Brown and Steven Hayden alongside Scarborough's lyrics and production. CLICK HERE to watch the music video. The single follows the band's previously released tracks this year including, "Lift Me Up," "Stand," and "Austin, Texas."
On the inspiration behind the Independent Counsel of Funk's new single and video for "Blue Dawn," Joe Scarborough shares, "Several years ago, CNN launched a morning show called 'New Day' to compete with 'Morning Joe'. They heavily promoted the launch with feel-good ads that showed how wonderfully happy and irreverent their morning team was. We decided to provide a bit of alternative promotion showing the unmoored anchors of 'Morning Joe', but we needed a song. Once I wrote a Gospel/Blues track called "Blue Dawn" and the video fell perfectly into place."
Joe continues, "Our idea of promotion was a bit more basic than CNN's, having the hosts use little more than a bullhorn, an alpaca, and an Elmo costume. The promo spent years hidden away in Al Capone's vault, but its recent shocking discovery means that the song and video can finally be seen and heard by a breathlessly waiting world."
Scarborough's larger than life production on his songs make his prolific pace even more impressive, as he plans to consistently release more original music this year, all while hosting one of the most important political shows on American television and writing a widely-read column for the Washington Post.
The Independent Counsel of Funk will be joining Scarborough, whose band has played regular electrifying shows in standing-room only club settings in Scarborough's Upper Westside neighborhood, as well as Midtown's The Cutting Room, as he continues a decades-long musical journey that started with him writing songs when he was 10. After listening to Scarborough's first four EPs, you will find yourself agreeing with Billboard that Scarborough does, indeed, have chops. And, if you catch Scarborough live, you may understand why he could prove to be this year's most surprising artist.