Radio Facts: Radio Facts: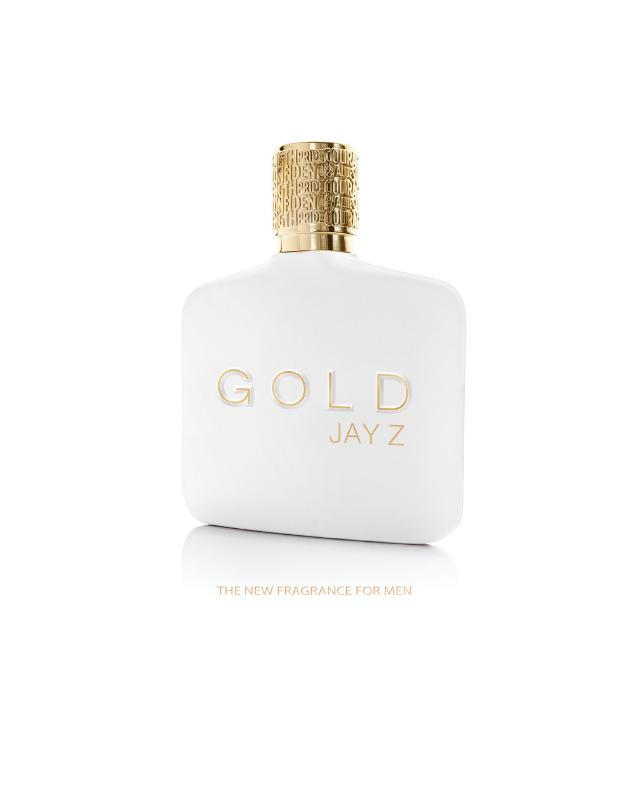 This duded Jay Z is always doing something and now he has a fragrance. There are so many celebrities that have done this already, including his wife so I wonder what made him come late to the party.
JAY Z, an international entrepreneur, music legend, style icon, sports agent and philanthropist, enters the fragrance business with the launch of his first men's eau de toilette, "GOLD JAY Z," which will debut on Friday, November 29th at major department stores throughout the U.S. Created by JAY Z with Firmenich perfumer extraordinaire Ilias Ermenidis, GOLD JAY Z is a fragrance that reflects an unmistakable ultra luxurious signature. Inspired by an icon, the white fougere fragrance is perfected through a layered blend of yellow ginger, white cardamom and grapefruit with a hint of blueberry. At the heart, a refined infusion of violet leaf, cypress, lavender and luxurious vetiver with a thread of pink pepper gives a tailored, modern signature. A rich note crafted with golden amber, patchouli, teak and bourbon vanilla give a final shot of gilded sensuality.
Designed by JAY Z, the fragrance is in a pure white matte flask with the GOLD JAY Z logo raised and etched in gold. As expressed in the gilded cap, "Power," "Pride," "Confidence," "Strength," "Success," and "Courage," captures the essence of GOLD JAY Z.
"I was impressed with JAY Z's style and confidence and was drawn to the ease with which he carries himself and all of his success," says Ilias Ermenidis. "He has a natural cool that people want a piece of. In developing GOLD JAY Z, I wanted to capture both the vibrant ambitious part of JAY Z's charismatic persona and his effortless style that he naturally embodies through a fusion of notes chosen by JAY Z."
"JAY Z is one of the world's leading artists, entrepreneurs, philanthropists and visionaries of our time," says Donald J. Loftus, President of Parlux LTD., Inc. "He continues to re-write rules and sets new standards, turning everything he touches into gold. His first fragrance, GOLD JAY Z, captures his original style and distinct brand of success."