Radio Facts: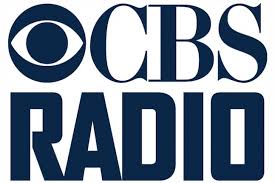 Mix 96.5 Celebrates the Holidays with A Not So Silent Night Concert December 16th at Revention Music Center!
Join us for a holiday show you WON'T want to miss.
Houston, T.X. – November 9th, 2015 – Twas the week before Christmas and Houston was set, to deck the halls, drink egg nog and look out for Santa's sled. Mix 96.5 is pleased to announce the lineup for Not So Silent Night, December 16th, 2015 at Revention Music Center.
Mix 96.5 will celebrate the holiday season with the most anticipated holiday concert in Houston with the biggest selling acts in American music! Confirmed to take the stage; Grammy Award winning Matchbox Twenty artist Rob Thomas, American Rock Band and Grammy nominated artist Fall Out Boy, British singer-songwriter Jamie Lawson, Sin City Rockers Offset Season and a surprise guest performance. Come one, come all, this show will be live and it's all thanks to your friends at Mix 96.5.
"It's really cool to be part of Mix 96.5's Not So Silent Night with such an incredible lineup of talent," said Rob Thomas. "I'm always excited to play for the awesome fans in Houston"
"How cool is this?" said Jamie Lawson, "I was here in September opening for Ed Sheeran and to be invited back to perform again is a dream come true, especially with superstars like Rob Thomas and Fall Out Boy."
The show will sell out fast. Fans of these artists will be able to purchase tickets for Not So Silent Night go on Friday, November 13th through livenation.com. All month long leading up to the show Mix 96.5 will be giving tickets away on air. Tune in each day for your chance to win.