Radio Facts: Radio Facts: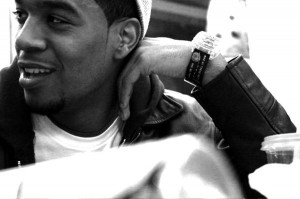 Grammy Award-winning artist, songwriter, producer, and actor KID CUDI is on fire right now. His hotly anticipated third full-length album, Indicud [Republic Records], is the #1 album overall on iTunes, and it's the #1 Hip-Hop album. He had to bump the record release date up a week because fan demand was so high, and the audience response remains immensely positive. As soon as the record went live on iTunes, it climbed to the top of the Overall Albums Chart and the Hip-Hop chart. It's still at the top too.
In addition, critical acclaim for Indicud continues to pour in. Billboard writes, "there's a lot of range on display", XXL claims, " Indicud is an album that really does get better with time," while ARTISTdirect.com calls it, "The hip-hop event of the year and CUDI's best work yet".
Have you entered the world of Indicud ? Buckle up for the ride of a lifetime with KID CUDI.
KID CUDI INDICUD iTUNES LINK:
https://smarturl.it/KiDCuDiIndicuDiT
https://smarturl.it/KiDCuDiIndicuDEdiT
Check back at www.facebook.com/kidcudi for more information.