Radio Facts: Radio Facts: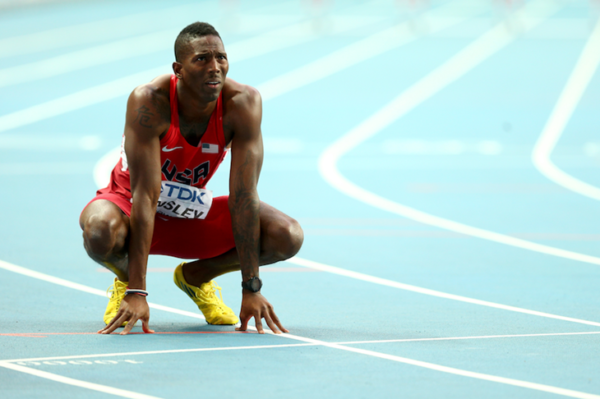 ASPiRE, the network that presents authentic portrayals of Black and urban culture through stories of Heritage, Heart and Humor, announced today its new featured profiles for the signature vignette series I ASPiRE. These "Journey to Greatness" 90-second profiles can be seen on air leading up to, throughout and after the Summer Olympic Games. Extended versions will be available on aspire.tv. The athletes featured are Miles Chambley-Watson (fencer), Michael Tinsley (track and field hurdler), Will Claye (long jumper) and Natasha Hastings (track and field runner).
The stories are produced exclusively for ASPiRE and highlight four amazing athletes competing in the XXXI Olympiad. The I ASPiRE series showcases ordinary people doing extraordinary things and provides a platform to share the unique talents and passions of young newsmakers and game-changers across the urban community. The four competitors will provide viewers with fascinating insight about their Olympic journey.
"We are proud to showcase these four amazingly talented athletes on ASPiRE as they strive for the ultimate athletic prize," said Melissa Ingram, vice president, channel operations and business affairs, ASPiRE. "Our hope is that their stories encourage and inspire our viewers to always dream big."
Since its launch in 2012, the I ASPiRE series has featured over 100 extraordinary people and groups including Eunique Jones, The Alvin Ailey Dance Company and Misty Copeland, American Ballet Theatre's (ABT) first African-American female principal dancer.
About the Athletes
Miles Chambley-Watson is a 26-year-old fencer, who is currently ranked 4th in the world. In addition to earning Gold Medals at both the 2015 Pan American Games and 2013 World Championship, Chambley-Watson is a Penn State alumnus and fashion model.
Watch his profile: https://vimeo.com/174545189
Track and field 400-meter hurdler Michael Tinsley, 26, grew up in Little Rock, Ark., and is an alumnus of Jackson State University. While there, Tinsley became the first JSU track athlete to win a NCAA Division 1 title. He achieved his first 400-meter hurdles personal best in 2007 with a time of 48.02 seconds. Tinsley went on to win the Silver Medal at the 2012 London Olympics in the 400-meter hurdles, setting a new personal best time of 47.91 seconds.
Watch his profile: https://vimeo.com/174545188
Will Claye is a 24-year-old long jump and triple jump Bronze Medal Olympian. He is the first man since 1936 to earn medals in both events and the first U.S. athlete to do so since 1904. Claye has also set the national junior record in the triple jump at University of Oklahoma and the NCAA indoor triple jump record at the University of Florida.
Watch his profile: https://vimeo.com/174546500
Natasha Hastings is a 29-year-old New York City-bred track and field athlete who is also known as the "400m Diva." She came back from an injury in 2007 and ended up breaking out with an undefeated year. Hastings is a 2008 Women's 4×400 Olympic Gold Medalist.
Watch her profile: https://vimeo.com/174545190