Radio Facts: Radio Facts: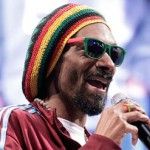 Utah-based online retailer Overstock.com, Inc. (NASDAQ: OSTK) revealed its newest round of TV ads, featuring the entertainment legend, Snoop Lion (aka Snoop Dogg) and his family, wife Shante, daughter Cori and sons, Corde and Cordell. The ads, which began airing nationwide July 24, depict Snoop using Overstock.com to find products that solve his wife and kids' most pressing problems.
"This was an inspired collaboration," said Overstock.com CEO Patrick Byrne. "The collaboration between Snoop Lion and Overstock.com turned out to be much more effective than either party imagined at the outset."
The ad's story line plays out over Snoop Lion's single, 'The Good Good, ft. Iza Lach", off his new album "Reincarnated". The ad depicts a peaceful, more family-oriented side of Snoop Lion, which is also apparent in his latest album and film, "Reincarnated".
Overstock.com's relationship with Snoop Lion will extend beyond these ads, and will include a portion of the company's website – to be called the SnooperMarket – dedicated to selling Snoop Lion-branded products and showcasing a subset of Overstock.com products, curated by Snoop and his family.
This is the latest in a series of pairings of Overstock.com and well-known celebrities. Previously, the company produced ads featuring musicians Jason Mraz, Ne-yo, bluegrass duo Joey and Rory, as well as professional basketball player Carlos Boozer.
Company co-President Stormy Simon, the driving force behind the Snoop Lion collaboration, along with Cashmere Agency, the creative marketing company that developed the multimedia campaign, said the timing couldn't have been better.
"It was fate," Simon said. "The stars aligned and brought Snoop and Overstock.com together at just the right time. And the outcome exceeds anybody's wildest expectations. The ad is magical."
Snoop Lion's camp first contacted Overstock.com to partner on a new project and after initial conversations, it became apparent that together the two brands have immense potential.
"There is a special alignment we identified between the Snoop brand and Overstock.com," said Nick Adler, vice president of Business Development at Cashmere Agency. "We are looking forward to this robust partnership with Overstock.com that includes further innovative cross promotions between the two brands."
The new ad can be viewed here: https://www.youtube.com/watch?v=aPMHIpLpjt4