Radio Facts: Radio Facts: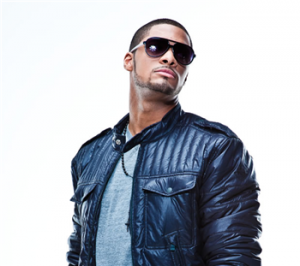 RedStar Entertainment recording artist J. Peguero continues his meteoric rise to success with the release of his new single "Good Time" off of his "A Tale of Two Cities" project. The up-tempo track, which is slated to impact in mid August, has already become a Top 100 Urban Radio record, in just a week. "Good Time" follows J's recent smash "Callin" which proved to be a true breakout hit for him.
In a short time, "Callin" became:
— A Top 30 record on the Urban Radio Airplay Chart — The #1 song on the Urban Independent Radio Airplay Chart — Received spins in major markets including Chicago, Detroit, Houston, New York and Miami — Saw the video in rotation on MTV Jams, MTV 2 and all major regional video outlets — The official video received nearly 500k views on YouTube
Already heralded by Billboard, XXL, MTVU, MTV Jams as an artist on the verge following the release of his acclaimed mixtape, "A Tale of Two Cities," Peguero's new single is set to surpass the monumental success of "Callin." After re-locating to Miami, J. Peguero released his first official project in 2009, the well-received mixtape "This Thing On? Vol.1," highlighted by the lead single "Blackberry Baby." Since then, the Dominican Republic born Peguero, has remained a fixture on the music circuit, releasing "This Thing On? Vol. 2" and more recently, "A Tale of Two Cities." "Good Time" is a club ready anthem that comes at the perfect time to provide listeners with an end of summer soundtrack.