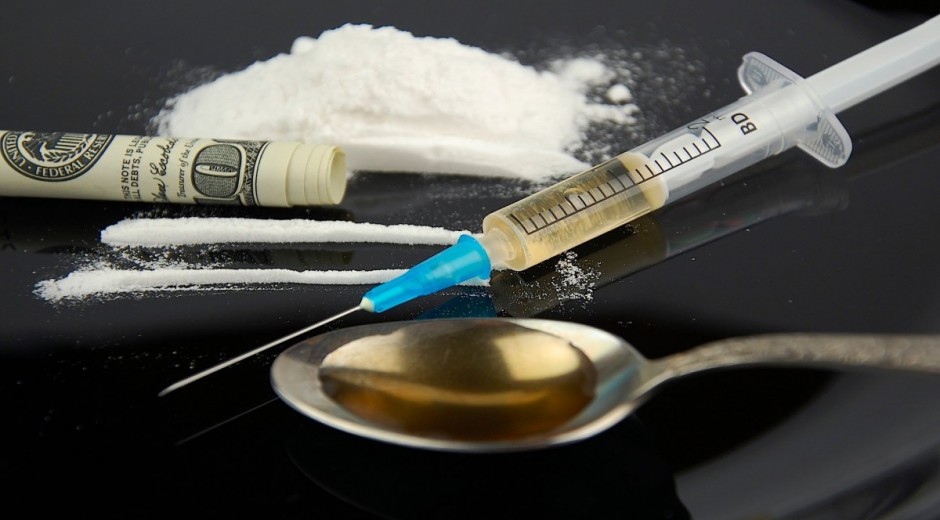 An organization called RecoveyLocal.org has put together an alarming real-time counter that puts into perspective the costs of addiction to bring awareness to the current epidemic.  It measures how much is spent, how many lives are taken, and how many are arrested due to alcohol, addiction, and the war on drugs. Scroll through and learn what is happening every second.
By the time you finish reading this paragraph, over $80,000 has been poured into the war on drugs, over $95,000 has been spent on treating substance abuse, more than 400 new opiate prescriptions have been written and $190,000 has been spent buying illegal drugs. The United States is in middle of an epidemic. The following includes real-time counters to put into perspective the cost of substance abuse.
Spent on The War on Drugs This Year
The "War on Drugs" has been roaring since the 1980s. Arrests have skyrocketed along with federal and state funds going toward the effort to eradicate drugs and crime. Despite being so expensive, there still remains a current opioid and heroin epidemic nationwide. Click "Next" above or below the post For More Stats
Illegal Drug Costs
$1,723,861,636,866 **That's $273,972,602 per day**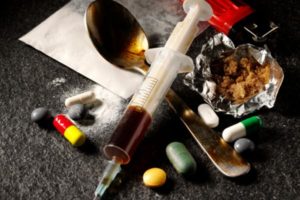 Spent on Illegal Drugs Since 2000 The US population spends roughly the same amount on purchasing illegal drugs as the US government spends on fighting the War on Drugs. Illicit substances remain a hot commodity with demand just as high as ever. It seems no matter how much the government spends on fighting illegal drug trade, people still end up finding them.

1,923,570,191 **That's 570,776 per day** Prescriptions Have Been Written for Opioid Drugs Since 2008 Since 1991, the number of painkiller prescriptions has nearly quadrupled. In 1991, 76 million opioid prescriptions were written by doctors, now that number is well over 200 million. These drugs include oxycodone, hydrocodone, oxymorphone, morphine, and many more. These drugs are highly addictive and have been a major contributor to the addiction and overdose death epidemic. Click "Next" above or below the post For More Stats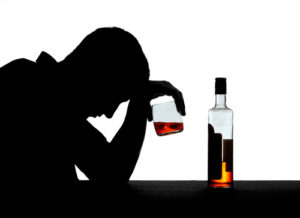 Addiction Treatment Costs
48,340,347 **That's 59,452 per day** People Aged 12 And Older Who Need Treatment for Addiction Since 2015 In the United States, millions of people every year need help for addiction. Some are aware but do not have the means to get help. Some do not believe they need help but fall in line with the guidelines of diagnosing a substance abuse disorder. Click Next For More Stats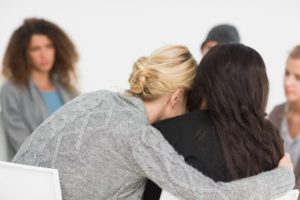 5,123,337 **That's 6,301 per day** People Aged 12 and Older Received Specialized Treatment For Addiction Since 2015 Although many millions need special help for addiction, only a small percentage actually get the help they need (less than 10%). The reasons for this may be denial of an addiction, poverty, limited access to care, or lack of insurance coverage. With education, better healthcare coverage, and recognition by the government of the magnitude of the substance abuse epidemic, this can hopefully be solved.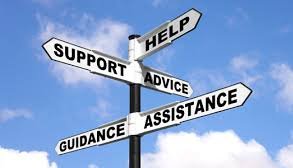 $77,968,436,320 **That's $95,890,410 per day** Has Been Spent In The Substance Abuse Treatment Industry Since 2015 According to SAMHSA, the substance abuse treatment industry is $35 billion per year. This makes the treatment industry very large and lucrative. Although so much money is spent on treatment, very few get the help they really need.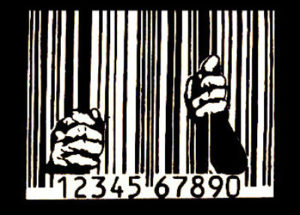 $31,382,460,774 **That's $16,438,356 per day** Has Been Profited By Private Prisons Since 2012 The private prison industry works by keeping their prisons full so that inmates can work for very low wages. This labor is often pennies per hour and offers a big boost to private corporation income. Private companies spend tens of millions of dollars every year lobbying to keep this industry in business. Private prisons rely on repeat offenders to keep their prisons full (often drug offenders). Rather than offering treatment, these prisons rely on inmates staying sick. Click "Next" above or below the post For More Stats
Drug Arrests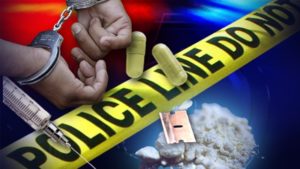 3,341,027 **That's 4,109 per day** People Arrested For Drug Related Charges Since 2015 The "War on Drugs" has lead to millions upon millions of arrests since the 1980s. This number is rising and has caused the United States to have the largest prison population on the planet. The United States houses 22% of the world's prison population, most of which being drug related charges. Click Next For More Stats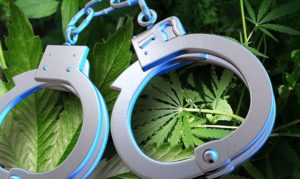 197,450 **That's 2,405 per day** People Have Been Arrested This Year For Marijuana Charges Several states in the past few years have begun to decriminalize, legalize, or reduce drug offense charges involving cannabis. Federally, it is still illegal, in addition to most other states. Regardless of its legality in some parts of the US, many people are arrested and punished for cannabis possession every year. Click "Next" above or below the post For More Stats
Drug Incarceration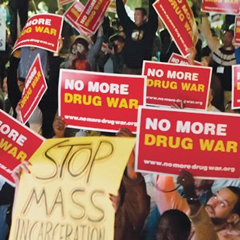 2,487 **That's 30 per day** People Have Been Incarcerated This Year For Drug Offenses More than a million people are arrested for drug charges every year. With a number this high, it comes at no surprise that thousands end up behind bars long term. Many of those incarcerated have no violent charges yet still end up in prison. Click Next For More Stats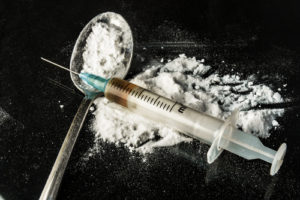 2,586,318 **That's 980 per day** People Arrested For Heroin and Cocaine-Related Charges Since 2010 Out of all drug arrests, 20-25% are Heroin or Cocaine-related every year. That is over 300,000 people every year arrested for the possession or manufacturing of hard narcotic drugs. This number is still rising due to the current heroin and opioid epidemic. Click "Next" above or below the post For More Stats
Opiod Epidemic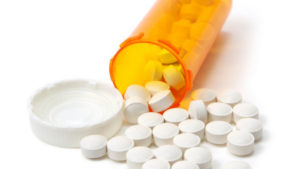 82,101 **That's 1,000 per day** Number of People Being Treated For Opioid Misuse Since January 1st 2017 The United States is in the midst of an opioid epidemic. Since 1999, the number of people using prescription opioids has quadrupled. This has lead to a steady rise in opioid misuse, overdose, and addiction. Click Next For More Stats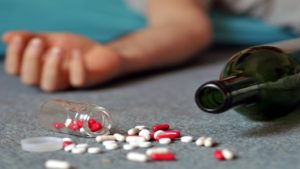 648,086 **That's 103 per day** Deaths From Drug Overdose Since 2000 Drug overdoses are increasing rapidly since the millennium. This includes opioid overdoses which have increased more than 200% since the year 2000. In 2014, fatal drug overdoses surpassed deaths by motor vehicle accidents. These numbers are only rising, with 2015 being the first year overdose deaths surpassed 50,000. Click "Next" above or below the post For More Stats
Drunk Driving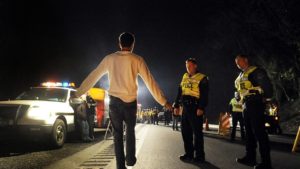 328,407 **That's 4,000 per day** People Have Been Arrested For Driving Under The Influence This Year Drunk driving kills many and costs states and insurance companies billions of dollars each year. An estimated 28 people die each day from drunk driving. It is also estimated that over 60% of people will be involved in a drunk driving accident at least once in their lifetime. Click Next For More Stats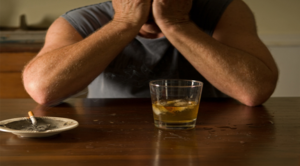 71,285,490 **That's 87,671 per day** People In The US Have Had An Alcohol Use Disorder Since 2015 America's drinking problem is rising. Almost 1/7 adults has had an alcohol use disorder in their lifetime. The reason for this trend is unknown but it seems to be steadily increasing every year. There seems to be a cultural shift for people to binge drink more and more often (4 drinks in one sitting for women, 5 drinks in one sitting for men).Click "Next" above or below the post For More Stats
Alcohol Poisoning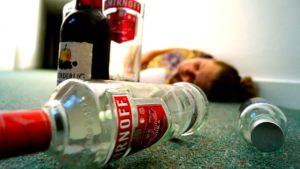 4,878 **That's 6 per day** People Have Died From Alcohol Poisoning Since 2015 Alcohol poisoning seems to get less attention than other types of drug overdose but is still a major problem. About 6 people die every day in the United States from alcohol poisoning. This is a trend that is rising due to the cultural change regarding the acceptance of binge drinking. Click "Next" above or below the post For More Stats
Liver Disease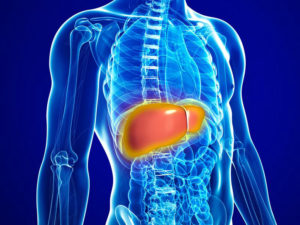 122,522 **That's 104 per day** People Have Died From Liver Disease and Cirrhosis Since 2014 Liver disease and cirrhosis are extremely common among alcoholics and other substance abusers. Many substances cause immense liver damage which can lead to a variety of health problems and many times death. Nearly 40,000 people die every year from Liver disease (Cirrhosis) Click "Next" above or below the post For More Stats
HIV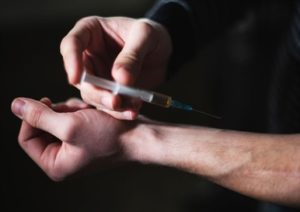 5,366 **That's 6 per day** People Have Been Diagnosed With HIV Attributed With Injection Drug Use Since 2015 HIV is a deadly immune system virus that untreated, can eventually lead to AIDS. Injection drug use is one of the common ways people contract the virus via blood to blood contact. The number of people being diagnosed each year is actually declining due to greater accessibility to education, clean needles, and regular screenings. With more harm reduction centers and needle exchange programs, this number will continue to decline.