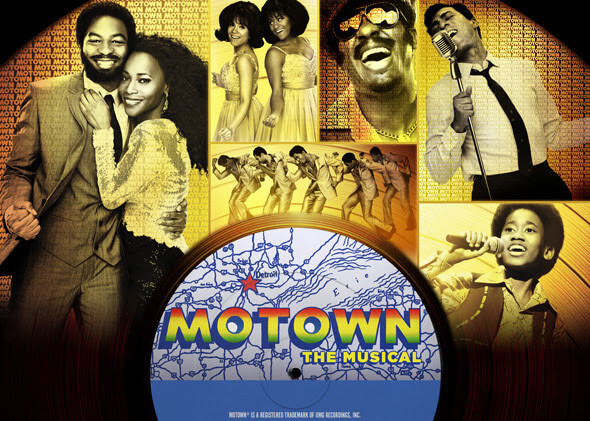 Producers Kevin McCollum, Doug Morris and Berry Gordy are proud to announce the complete cast for the First National Tour of MOTOWN THE MUSICAL.

MOTOWN THE MUSICAL is scheduled to perform in the following cities with additional tour stops to be announced at a later date:
Chicago, IL Oriental Theatre April 22-July 13, 2014
San Francisco Orpheum Theatre August 15-September 28, 2014
Detroit, MI Fisher Theatre October 21-November 16, 2014
Kansas City, MO Music Hall December 9-14, 2014
Minneapolis, MN Orpheum Theatre December 16-28, 2014
Pittsburgh, PA Heinz Hall December 30, 2014 – January 4, 2015
Durham, NC Durham Performing Arts Center February 17-22, 2015
Ft. Lauderdale,FL Broward Center for the Performing Arts February 24-March 8, 2015
Tampa, FL Straz Center for Performing Arts March 17-22, 2015
Denver, CO Buell Theatre March 31-April 19, 2015
Los Angeles, CA Pantages Theatre April 28-June 7, 2015
San Diego, CA Civic Center June 9-14, 2015
Costa Mesa, CA Segerstrom Center for the Arts June 16-28, 2015
Milwaukee, WI Marcus Center for the Performing Arts July 7-12, 2015
Memphis, TN Orpheum Theatre July 14-19, 2015
Houston, TX Hobby Center for the Performing Arts July 21-26, 2015
Dallas, TX AT&T Performing Arts Center July 28-August 16, 2015
Atlanta, GA Fox Theatre August 18-23, 2015
Charlotte, NC Blumenthal Performing Arts Center August 25-September 6, 2015
As previously announced, Clifton Oliver and Allison Semmes will star in the leading roles of Berry Gordy and Diana Ross. Portraying groundbreaking Motown artists, Nicholas Christopher will play Smokey Robinson and Jarran Muse will play Marvin Gaye. Leon Outlaw, Jr.
and Reed L. Shannon will portray Berry Gordy's boyhood counterpart and the roles of young stars Michael Jackson and Stevie Wonder. MOTOWN THE MUSICAL will also feature Erick Buckley, Patrice Covington, Christian Dante White, Jamarice Daughtry, Tamar Davis, Lynorris Evans, Melanie Evans, Devon Goffman, Jennie Harney, Latrisa Harper, Rod Harrelson, Robert Hartwell, Rodney Earl Jackson, Jr., Trisha Jeffrey, Grasan Kingsberry, Elijah Ahmad Lewis, Jarvis Manning, Krisha Marcano, Marq Moss, Rashad Naylor, Chadaè Nichol, Ramone Owens, Nicholas Rowe, Jamison Scott, Douglas Storm, Martina Sykes and Galen Williams.
Directed by Charles Randolph-Wright, MOTOWN THE MUSICAL is the true American dream story of Motown founder Berry Gordy's journey from featherweight boxer to the heavyweight music mogul who launched the careers of Diana Ross, Michael Jackson, Stevie Wonder, Smokey Robinson, Marvin Gaye and so many more.
Featuring more than 50 classic hits such as "My Girl" and "Ain't No Mountain High Enough," MOTOWN THE MUSICAL tells the story behind the hits as Diana, Smokey, Berry and the whole Motown family fight against the odds to create the soundtrack of change in America.
Motown shattered barriers, shaped our lives and made us all move to the same beat.