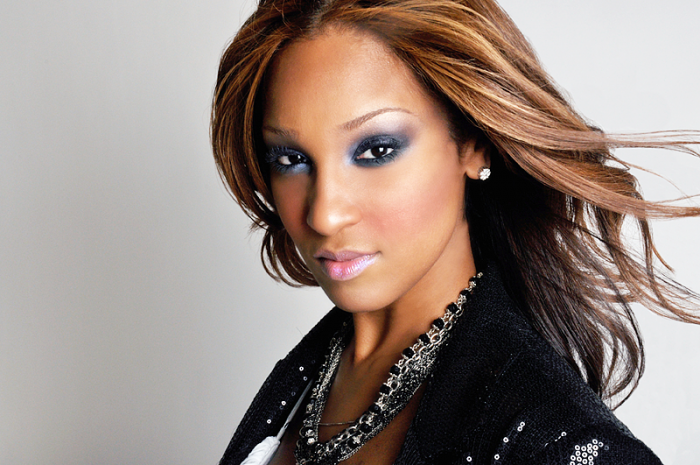 Platinum-selling R&B singer, OLIVIA LONGOTT, has penned the memoir, "RELEASE ME: MY LIFE, MY WORDS," in stores TOMORROW, July 1, 2014 from Urban Renaissance/Kensington books. The singer, songwriter and actress, known to her fans as simply OLIVIA, was the only female signed to hip-hop music superstar 50 Cent's G Unit Records. She was also one of the original cast members on the VH1 notoriously volatile hit docu-series "Love & Hip-Hop."
"RELEASE ME…"chronicles Olivia's journey through the male-dominated obstacle course known as the music industry. From the day she discovered she had a voice that could touch millions, R&B singer Olivia Longott put in long, hard hours in the studio honing her craft with her sights set on R&B superstardom. At age 19, the Queens New York-native was the first artist signed to the legendary Clive Davis' new J Records (home to Alicia Keys, Maroon 5, Fantasia, Pearl Jam). She was next dubbed the "First Lady of G-Unit," when she landed a second deal with G Unit/Interscope Records, run by 50 Cent, making hit records and making it clear that she was nobody's number two.
With dual recording deals in hand, Olivia thought her dreams had come true—until she left both labels in what felt like a nightmare. You will not believe what Olivia has endured in trying to realize her dream. Being a lady in a male dominated industry has many obstacles, but Olivia Longott is a fighter who is up for the challenge.
Walking away from both record labels, Olivia landed in the spotlight once again as a cast-member on the VH1 hit docu-series "Love & Hip-Hop." Reality, however, isn't always what it seems. During her unfolding journey in the music industry, Olivia has seen, heard, and fought through a lot. Now it's time to bring you into her world with "Release Me: My Life, My Words" (Urban Renaissance/Kensington books, July 1).