Radio Facts: Radio Facts: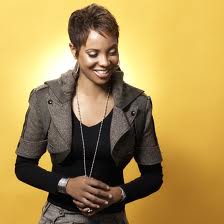 You can Cha Cha Cha to this Mardi Gras because the legendary lyricist MC Lyte, together with Sunni Gyrl's newly appointed COO Lynn Richardson, launched the long anticipated Hip Hop Sisters Legends performance series with Yo Yo, Monie Love, Lady of Rage, MC Smooth and Lil Mama in Los Angeles, CA (www.hiphopsisters.info). The series included auditions for and announcement of the Next Top Female MC: Intelligenz; a real talk panel discussion: Who Are They, Where Are They, What Happened & Why; and a heart-stopping, standing-room-only performance by the female legends. This historic launch came on the heels of MC Lyte's announcement of not one, but two $100,000 First Wave scholarship winners (www.hiphopsisters.org/news) at the 2012 Soul Train Music Awards Red Carpet Pre-show. MC Lyte will be honored at the 2013 Hip Hop Inaugural Ball (www.eventfarm.com/HIB2013) and an invitation only reception will take place during the 2013 Grammy week in Los Angeles to celebrate these historic accomplishments.
"It has been my desire to expand the influence of female emcees and now that time has arrived," said MC Lyte. "My company, Sunni Gyrl ( www.sunnigyrl.com ), has been in existence for over fifteen years and together with my charity, Hip Hop Sisters Foundation, I am committed to giving back and to aggressively expanding opportunities for female emcees and for other artists who wish to leverage my diversity, success, and leadership in the entertainment industry."
Yo Yo , longtime friend, legendary lyricist in her own right, founder of IBWC and Yo Yo School of Hip Hop, says, "Working with Lyte is a no brainer; she is honest, kind, innovative and a visionary."
"Seeing these women come together is a long awaited experience for millions who grew up appreciating hip hop music," says Lynn Richardson , a celebrity financial coach, former Fortune 50 Vice President who also serves as President of the Board of Hip Hop Sisters Foundation, and Chief of Operations for Russell Simmons' and Dr. Benjamin Chavis' Hip Hop Summit Action Network.
Russell Simmons , a mentor and friend to MC Lyte and advisory board member for her charity, praised both MC Lyte and Lynn Richardson for their efforts and calls the Hip Hop Sisters Legends Series a genius idea.