Radio Facts: Radio Facts: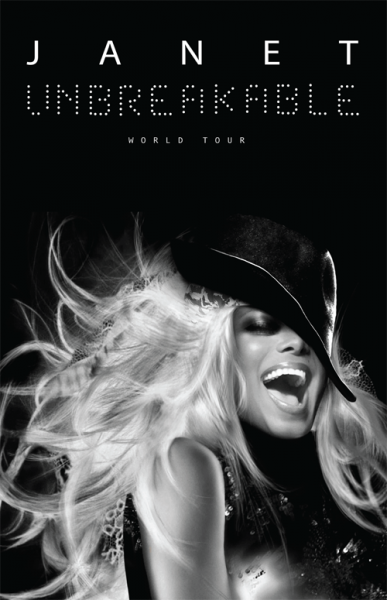 Janet's Jackson's tour is not only UNBREAKABLE, it is now unstoppable thanks to her fans across North America. The recent BET Awards' Ultimate Icon honoree, multiple GRAMMY® Award-winner and multi-platinum selling artist announced a 2nd North American leg to her UNBREAKABLE WORLD TOUR with an additional 27 new cities added to what has become one of the most highly-anticipated international tours. Janet has been listening to her fans and their overwhelming response to both her new music and her tour. They've asked her to bring the UNBREAKABLE WORLD TOUR to their city and now she's giving even more fans a chance to be part of this year's most exciting tour.
The 2nd leg of the North American tour will kick off on January 12, 2016 in Portland, OR and will visit 27 cities including dates in New York City, Washington DC, Boston, Houston, Dallas, Philadelphia and more! A full list of dates on the 2nd leg of the UNBREAKABLE WORLD TOUR is below. All dates on the tour are being co-produced by Miss Jackson's Rhythm Nation. Additional worldwide concerts will be announced at a later date.
Fans who pre-order the album on JanetJackson.com will receive presale access for premium seating beginning July 14 at 10:00 a.m. until July 19 at 10:00 p.m. before tickets are available to the public. Janet is very appreciative of everyone who purchases tickets, but also wants to thank the fans that purchase her music with a special enhanced experience at the show. Janet believes that music is the livelihood of not only the artist but also songwriters, studio musicians, back-up singers, producers, editors, engineers, stage hands, road crew, tour managers and more. By purchasing music, fans are showing their support for the industry as a whole, and for everyone involved in bringing music to life both in the studio and live on tour.