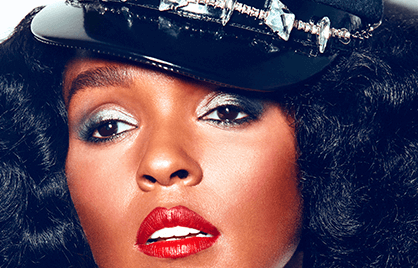 Janelle Monáe will continue to show off her acting chops in her latest opportunity. The musician and actress has snagged a starring role in the second season of Amazon's psychological thriller drama series Homecoming.
Monáe is replacing Julia Roberts, who starred as Heidi Bergman in the first season of the show. In the first season, Homecoming centered around Heidi, a caseworker who worked at the Homecoming Transitional Support Center, which worked to help soldiers transition back to civilian life. After four years, she starts a new life away from the center when a Department of Defense auditor (Shea Whigham) comes to her with questions about why she left in the first place. Heidi begins to realize that there's a whole other intriguing reason besides the story she's been telling herself.
Watch a trailer of the first season of the show below.
Though the show has gotten rave reviews, the second season of the show will focus on different characters. There are not too many details yet on Monáe's character and how she will impact the show. However, DEADLINE reports that she plays "a tenacious woman who finds herself floating in a canoe, with no memory of how she got there — or even who she is." In a recent post on her Twitter account, Monáe shared that she is "excited and ready for this wild ride." Roberts herself will stay on as executive producer for the next season under her Red Om Films studio.
This will be Monáe's first major television role. Of course, she has previously starred in films like Hidden Figures, Moonlight, and Welcome to Marwen. She will continue to expand her acting resume with the upcoming Harriet Tubman biopic and Disney's Lady and the Tramp live-action remake, in which her management company, Wondaland, is producing multiple songs.