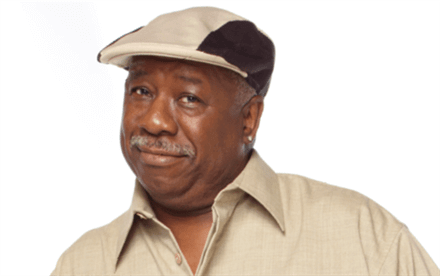 Originally posted Jan 13, 2016. Remember when J. Anthony Brown quit the Tom Joyner Morning Show on the air?
Sources have informed RadioFacts that comedian J Anthony Brown has exited his longstanding post with the Tom Joyner Morning show. Brown, according to sources is allegedly upset about the pay and another new syndicated host getting a larger salary from Reach Media….
Today J. Anthony Brown surprised Tom Joyner, Sybil Wilkes and the production staff of the Tom Joyner Morning Show with the following:After the end of the first break, at 6:10am CT, the hour the following exchanged occurred -ON AIR – 6:10 am(Tom Joyner taking the show to break)Tom Joyner: Ten, ten past the hourOFF AIRTom Joyner: Player, you feel alright?J. Anthony Brown: Huh?Tom Joyner: You feel alright today?J. Anthony Brown: No, I don't feel good. Uh, in fact I'm quitting. I'm quitting today. (laughter from Tom and Sybil) You guys can have it, man. I've had enough of this, seriously. Bye(more laughter from Tom and Sybil)Sybil Wilkes: (chucking) Bye? What's the matter?Tom Joyner: I don't know. Did he just cut the mic? Player?…Player?Off air Tom asked if J. Anthony Brown was alright. J. responded the he was not and that he was "quitting." Both Tom and Sybil responded with laughter followed by J. Anthony Brown saying he was serious and no further response.After several tries to reconnect with Brown, Tom Joyner attempted to reach out to him in both a personal and professional way ending with all surprised that he had actually left the studio.J. Anthony Brown is currently under contract with Reach Media Inc. and the Tom Joyner Morning Show. There is a plan to discuss today's events with Brown.Tomorrow on The Tom Joyner Morning Show the Party with a Purpose® continues with weekly co-host Sherri Shepherd, correspondent Don Lemon and guests Marlon Wayans, Affion Crocket, Charlie Murphy and Omari Hardwick; as well as TJMS co-host and daily regulars Sybil Wilkes, Huggy Lowdown and comedian Chris Paul.
Hear Audio of J Anthony Brown Quitting.
We will keep all updated as information is received.