In 2010, Radio Facts did an industry poll of the Best Black DJs of All time …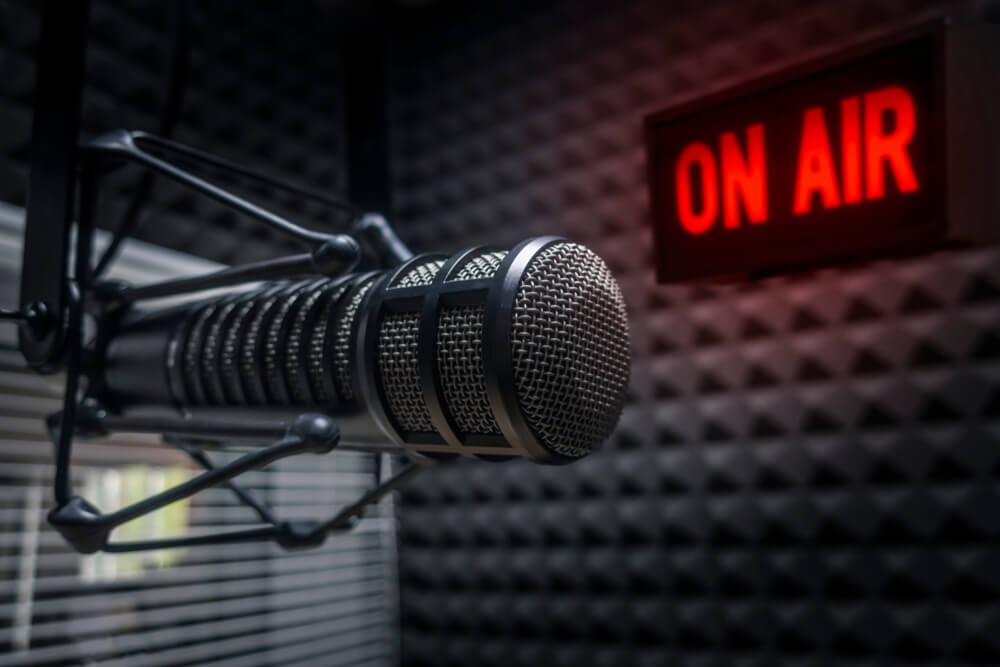 These are the 10 that made the list but I added some honorable mentions at the end.
THIS IS A VINTAGE LIST, THERE ARE MANY GREAT DJS OUT TODAY AND WE WILL HAVE A NEW LIST SOON
I have revised the list with better pics and info. The Radio Facts Top 10 Best DJs of All Time winners are below. I am disappointed but not surprised to see that there is no new talent from the past decade or two on here. Sadly, it is no wonder talent from the last two decades didn't place in the Top 10.
There is little room for new legends to grow in the urban radio market today. In addition, several of the winners are from the New York market and nobody in the California market even placed.
Without question, New York is indeed the Number One radio market that produces (or has produced) the top urban talent… I wrote this piece while dealing with a toothache, so please excuse any typos…my advice, just have the Dentist pull the tooth and put a post in later. A root canal is absolutely ridiculous, I've had one, it's not worth the pain, extra expense and the up chargers that Dentists rip people off with these days.
You can see the entire list of candidates that voters submitted here. Now on to our winners… (Click "Next" to see next DJ) Click NEXT below the post for the next DJ

10 Herb Kent

Herb Kent is an urban radio pioneer. He is a voice of the community, a father, a friend, and a living history lesson. To many Chicagoans, Herbert Rogers Kent, the Cool Gent, The King of the Dusties and The Honorary Mayor of Bronzeville stands for all these things and more.
As one of the most important figures in Chicago radio history, Herb Kent has not only been able to entertain and inform listeners on his weekly radio show, he has also opened up many doors for African Americans. Simply put, Herb Kent is a Chicago treasure and a bankable commodity.
Kent says, "Radio has sustained me, and has really brought me through some hard times. It has been a rock for me; it's the love of my life. Click NEXT below the post for the next DJ
#9 Gary Byrd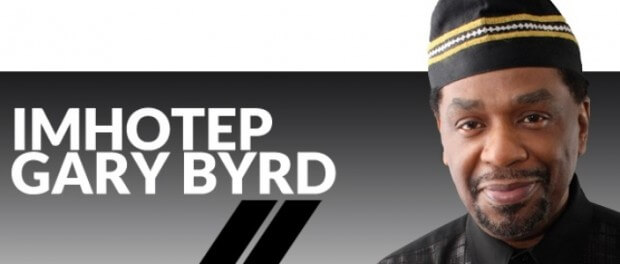 Another great Radio DJ from my hometown of Buffalo, N.Y. Gary Byrd was friends with my former babysitter Barbara Smith and her husband former Buffalo Bill the late Allen Smith. Gary used to give Barbara promotional singles and albums back in the day and I only knew what they were because they were always black and white labels.
I know O.J. Simpson was over Barbara's and Allen's all the time and I believe Gary was too but I was too young to remember him. Gary catapulted his career beyond radio and did what DJs did back in those days, he became a recording artist. I found this single by him from 1983 it's VERY long (lol).
The beat reminds me of Chic and it was made when rap delivered a positive message, something that would probably be deleted from a programmer's computer today (lol). The single "The Crown" was a smash in the UK but failed to chart in the states. It was produced by Stevie Wonder. I could find no bio info on Gary Byrd online, I emailed him and have not heard back from him yet. Once I get info, I will post. Click NEXT below the post for the next DJ

8 Doug Banks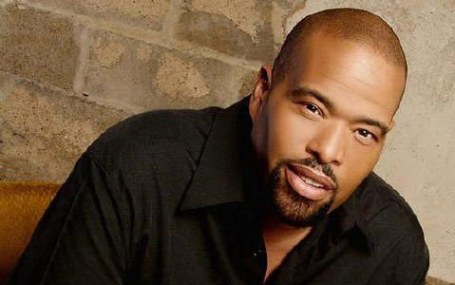 The Doug Banks show was the first major advertiser on this blog. Ironically, it is being advertised while you read this by his new company AURN today as well. The Philadelphia-born, Detroit raised Banks began his radio career broadcasting on his high school's radio station. Local station WDRQ took notice of his talent and offered him a spot as a temporary late-night weekend disc Radio DJey for a country station.
After high school, he managed to turn his temporary trial into a permanent multi-year gig at KDAY in Los Angeles, California. He then moved on to the LA station KFI, which helped to pave the way to a morning show slot in Las Vegas at KLAV-AM.
Doug's next two stops were KDIA in San Francisco and WBMX (now WVAZ) in Chicago, Illinois. From 1986 to 1994, Banks did nights then a morning show for WGCI-FM. Next, the ABC Radio Network offered Banks the opportunity to do a nationally syndicated show. The Doug Banks Morning Show, hosted by Banks along with DeDe McGuire, rose to become one of the top-rated syndicated urban programs in America.
In January 2008, the show was canceled, but Banks relaunched the show this time in the afternoon drive under the new name The Ride with Doug and DeDe in the process.[1] Unlike his previous show that played Mainstream Urban/Hip-Hop/R&B music, Doug's current program is aimed at the Urban Adult Contemporary audience. Banks later moved his show to American Urban Radio Networks in July 2010.
Banks most recent work was as host on some editions on NASCAR Now on ESPN2.He also made a guest appearance on the sitcom My Wife and Kids as Tom Miller, a friend of Michael Kyle (Damon Wayans) who is tragically killed after being hit by a taxi (offscreen). The death of Tom makes Michael paranoid and overly sensitive about his own life. Click NEXT below the post for the next DJ

7 Walt "Baby" Love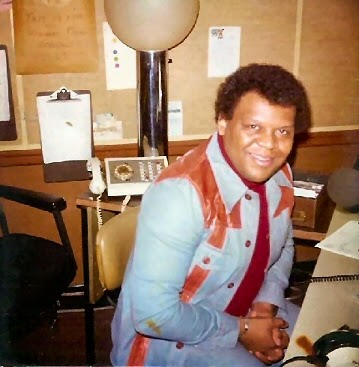 My initial experience with Walt "˜Baby' Love was not a good one. I had been fired from my PD gig in Denver in 1991 and I was a regular reporter to R&R and I called him and asked if he had heard about any PD gigs. He said "What the fook do y'all think I am a god damn employment agency" (lol). I don't think I ever said two words to him after that.
Bio on Walt For over 35 years Walt "˜Baby' Love has continued to bring his own unique blend of Christian faith, inspirational personal experiences and motivation to millions of listeners each week. He currently hosts three uplifting radio programs " The Urban AC Countdown, Gospel Traxx, Making It Happen and the Countdown with Walt Baby Love, which reached its 25th year on the air in August 2007. Walt is heard on over 200 radio stations. "
If you put your faith in God, trust Him and do your part, God will do his part " " Walt currently resides in metropolitan Los Angeles with his wife Sonya and son Stephan. He and his wife also manage the Walt and Sonya Love Lupus and Cancer Research Foundation, a 501c3 non-profit organization created to raise monies in finding a cure for lupus and cancer.

6 Wendy Williams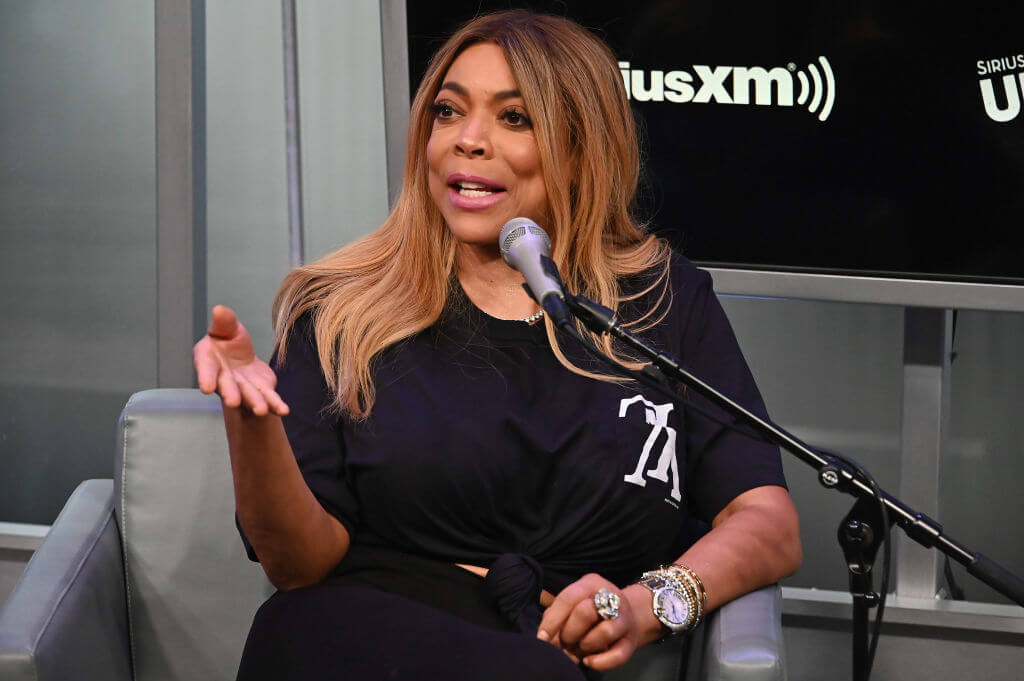 Wendy Williams is the only female on the Top 10 list but her impact is undeniable as she not only stepped out of the Urban Radio box she burned it to the ground. Her gossip and girlfriend next door "How U Dewin" persona would have NEVER been accepted at MOST urban radio stations across the board in the 80s, 90s or EVEN TODAY.
I don't know who Wendy gives credit to for her success but I certainly have a LOT of respect and admiration for former WBLS programmer Vinny Brown. He is a BRILLIANT programmer who let talent shine and that is always the number one complaint I get from urban radio Radio DJs across the board, they feel stifled by program directors. I understand, I have been there and that's why I'm NOT there anymore (lol).
Wendy's success train finally rolled in when she wrote her New York Times best-selling books while still a Radio DJ on WBLS. This is also something unacceptable at most urban stations.. outside ventures are almost immediate grounds for termination? Once again Wendy worked for a PD and an outlet that let her do her thing. The end result.. The Wendy Williams TV show.
You don't have to like her but you GOTTA respect what she has done. A talk show in many markets on a major network puts her miles ahead, even at Number Six than ANY Radio DJ in the HISTORY of urban radio. Congrats Wendy. Wendy Joan Williams (born July 18, 1964) is an American media personality and New York Times, bestselling author.
Known as the "Queen Of All Media," she hosts her own syndicated talk show, The Wendy Williams Show.[1] Williams is known for being a former dj in New York City, where she gossiped about entertainers and conducted celebrity interviews. Williams gained notoriety for her on-air spats with celebrities.
5 Hank Spann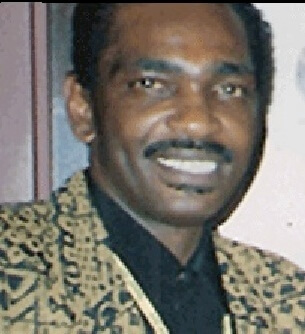 Hank Spann was always one of my favorite industry people. He once told me during a panel we were on (I always despised urban radio conference panels) "Kevin, you are a genius. The way you marketed your magazine (Radio Facts ) was brilliant." I was honored by that and will never forget it.
I am ashamed to say that I had no idea Hank was a Buffalo radio Radio DJ back in the day. He made a masterful transition from radio to records and that was something MANY Radio DJs wanted to do but were never able to. His son, Master DJ Tony Soul, is a dj extraordinaire and currently living in Taiwan as he continues Hank's phenomenal dj legacy. This memorial tribute video is a brilliant bio of Hank Spann's legacy in the urban industry"

4 Vaughn Harper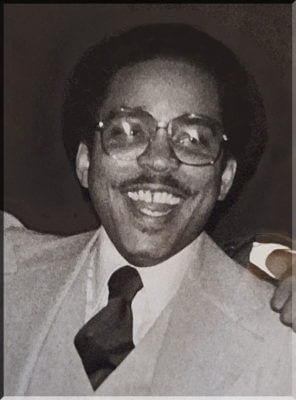 The legendary Vaughn Harper is known nationwide for his signature Quite Storm show at WBLS, many in the industry were absolutely shocked when he was released and replaced by"¦ singer Keith Sweat's show The Sweat Hotel. Needless to say, there is no doubt that Vaughn's legacy shines on nonetheless and many Quiet Storm Radio DJs who came after him emulated his signature style. (Vaughn's bio from the Living Legends Foundation page below).
For more than a decade millions of New Yorkers have enhanced their evenings by listening to the "Quiet Storm". The Tri-State area's #1 nighttime music radio program.
Hosted by velvet-voiced air personality Vaughn Harper, it's a panacea "" an oasis of calm. Arbitron ratings confirm he is the people's choice. Across the country. Harper's critically acclaimed program remained among the top-rated FM radio show, day or night. Every Sunday through Thursday, on WBLS (107.5 FM), the X-rated voice of Vaughn seductively enraptured listeners in a lush blend of soft music "the best of the past, present and future ballads, jazz and pop-the madness of the world ceases or seems to.
People feel safe, soft and warm when listening to the "Quiet Storm." Reflecting on his years on WBLS at the helm of the "Quiet Storm", Harper, Board Chairman of Velvet Voice Associates, Inc., notes, "The brightest part of my BLS experience is being able to present the best music on New York radio every night and knowing it's appreciated. It's what radio should be all about."With a voice that's as personable as it is distinctive, Harper has contributed to the preservation of "Personality" radio.
He's also accumulated numerous television and radio commercial credits, including Gallo Wine, Stroh's Beer, Oscar Mayer, McDonald's and Miller Beer. Always interested in broadening his horizons, Harper also hosted New Jersey's cable-TV show "Night Moves," a popular video magazine.
It frequently attracted the crème-de-la-crème of the celebrity set. However, it's Vaughn's magnetic presence that gave the show its tastefully unique signature. As co-founder of the "WBLS Sure Shots" basketball team, he leads his successful hoop squad to victories in the name of various charities. In that same tradition, he ensures that Velvet Voice Associates, Inc. helps guide the careers of young artists by aiding in their knowledge of the music industry.


3 Tom Joyner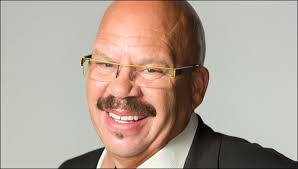 "Working on the air" is an understatement considering Tom dominates urban morning radio shows across the board and is one of the first full time successful syndicated shows in the urban radio format. To his credit, Tom is the one of two (besides Doug Banks) who has a syndicated show and who is also respected as an urban radio legend at the same time.
Below is bio info on Tom Thomas "Tom" Joyner (born November 23, 1949) is an American radio host, host of the nationally syndicated The Tom Joyner Morning Show (TJMS) , and also founder of REACH Media Inc., the Tom Joyner Foundation, and BlackAmericaWeb.com. Joyner was born in Tuskegee, Alabama, and received a degree in sociology from Tuskegee Institute (now Tuskegee University). While a student at Tuskegee Joyner joined the fraternity Omega Psi Phi.
He began his broadcasting career in Montgomery, Alabama immediately upon graduation, and worked at a number of radio stations in the American South, before moving to Chicago at WJPC (AM) (now WNTD). In the mid-1980s, Joyner was simultaneously offered two positions: one for a morning show at KKDA-FM (K104) in Dallas and one for an afternoon show at WGCI-FM in Chicago.
Instead of choosing between the two, Joyner chose to take both jobs, and for years he commuted daily by plane between the two cities, earning the nicknames "The Fly Radio DJ" and "The Hardest Working Man in Radio." He later told Radio Ink magazine that he racked up 7 million frequent flyer miles over the course of his employment at both stations.

#2 Donnie Simpson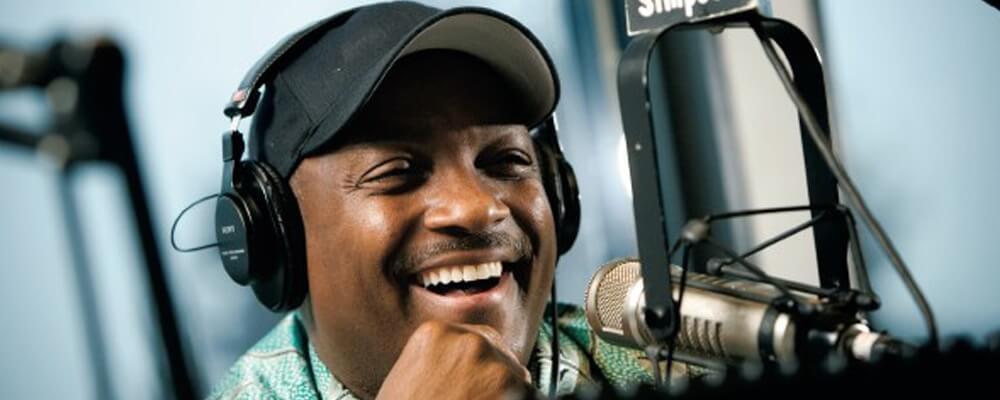 I had never heard of Donnie until I watched Video Soul many years ago. He was certainly the best host the show ever had and I certainly believe part of his demise on the show was BETs foolish decisions to pair him with co-hosts. I have met Donnie once or twice and he is the very person that was on Video Soul.
I've just learned that there is a very good chance he will re-emerge on DC radio after his non compete is up in the next year from WPGC. Donnie, compared to most on the list (besides Wendy Williams) is still relatively young and started in radio at a very young age.
Donnie Simpson (born January 30, 1954) is a longtime American radio dj as well as a television and movie personality. He hosted The Donnie Simpson Morning Show on Washington, D.C. radio station WPGC-FM from March 1993 to January 29, 2010. Simpson is the first urban-format radio personality to have an annual salary over $1 million without being syndicated. He was Billboard's "1998 Air Personality of the Year".
He is also known by the nickname "Dr. Green Eyes" Simpson began his career at age 15 at Urban Contemporary radio station WJLB in Detroit, Michigan, where he remained for eight years. In 1977 he relocated to Washington, D.C., where he began working at WRC-FM, known as "Disco 93.9? (now WKYS), as morning drive host and program director. He remained with WKYS for 15 years through its format migration from Disco-based Rhythmic Contemporary Hits to Urban Contemporary in the 1980s.
In 1983, Simpson was recruited by Bob Johnson, founder of BET, to host the network's primetime music video show, Video Soul. Simpson remained with the show until its cancellation in 1997. Between 1997 and 2000, Simpson hosted many network specials and tributes. In October 2004, he was inducted into the BET Walk of Fame.
#1 Frankie Crocker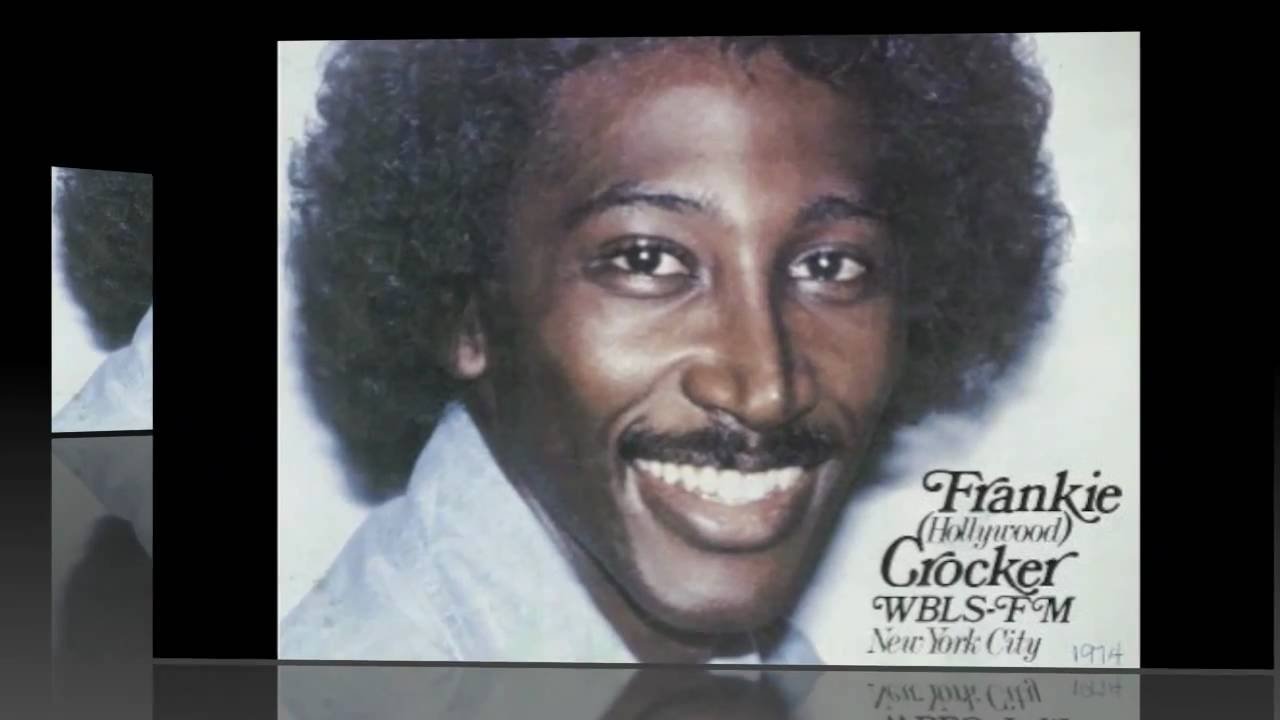 I am happy that the Number 1 Top DJ of all time if from my hometown of Buffalo, N.Y. When Frankie was on WUFO in the '60s (early 70s) I was too young to remember him but I remember hearing his name years after he left. Buffalo N.Y. may not be the place that people want to move to today but back in the 50s, 60s and early 70s…
Buffalo WAS the place everyone from the south moved to. There was a ton of great paying jobs at the Steel Plants and the entertainment scene was bustling for a small town like that. WUFO, Frankie's Buffalo station, was all the rage as the AM station with some of the greatest black Radio DJs in the world coming through those doors. Frankie's success catapulted when he went to work in NY after leaving Buffalo, most notably WBLS. I had the great pleasure of meeting Frankie on 2 occasions during my industry tenure.
Frankie left NY in the late 90s and spent a lot of his retirement time between LA and Miami to take it easy but he could always be found on the golf course in either place.
A huge part of Frankie's success was not only his undeniable talent but his ability to step outside the "urban radio box" and mix, mingle and market himself with people from all walks of life.