Radio Facts: Radio Facts: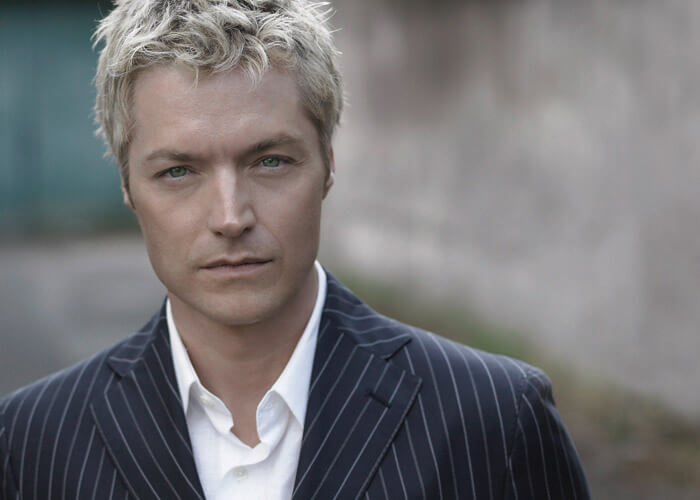 Zucchero "Sugar" Fornaciari, the Grammy-nominated Italian blues-rock singer, and one of Europe's best-selling artists, will take to the stage on Wednesday, April 23rd at the Theater at Madison Square Garden for a one-night-only concert event featuring a host of friends and special guests. Artists confirmed to perform alongside Zucchero include such musical luminaries as Sting, Nile Rodgers, Chris Botti, Dolores O'Riordan (The Cranberries), Sam Moore (Sam and Dave), Fher (Maná), Gloria Trevi, Elisa, Jovanotti, Fiorella Mannoia, Andrea Griminelli, Irene Fornaciari, and more! Tickets are on sale now.
Over the course of his storied four-decade career, Zucchero has sold over 50 million albums around the world, recording and touring with a diverse array of musicians including Eric Clapton, Andrea Bocelli, Luciano Pavarotti, Miles Davis, John Lee Hooker, Sting, and Solomon Burke among many others. The recipient of numerous awards, including two World Music Awards and six IFPI Europe Platinum Awards, Zucchero was nominated for a 2007 Grammy Award for "You Are So Beautiful" the song he performed on alongside Sam Moore, Billy Preston, Eric Clapton and Robert Randolph. Heavily influenced by American blues, soul, and rock, he embarked on a singing career in the '70s and has performed at The Royal Albert Hall in London, the Kremlin in Moscow, and Carnegie Hall in New York.
Zucchero recently kicked off a U.S. concert tour behind the release of his latest studio album, La Sesión Cubana (Manhattan Records). Known as a musical wanderer, for his latest project Zucchero achieved a long-held dream of recording in Cuba with the best native musicians in Havana. Alongside producer Don Was, Zucchero began exploring the roots of American music along the way resulting in one of his finest releases. Featuring seven brand-new songs, and six newly arranged versions of Zucchero's European hits, each song was recorded virtually live in the studio to ensure the thrill of improvisation.
In addition to the studio album, Manhattan Records is releasing a deluxe CD/DVD version with the La Sesión Cubana studio CD with a two-hour Live in Havana DVD. As part of their upcoming pledge programming, a one-hour version of The Live in Havana concert program is currently featured as a special presentation on public television Radio Station s, presented by WLIW.
Zucchero La Sesion Cubana U.S. confirmed tour dates:  
DATE                 CITY/STATE                                VENUE
April 8                 Dallas, TX                                    House of Blues
April 10               Houston, TX                                 House of Blues
April 11               Lafayette, LA                                Vermilionville PAC
April 12               New Orleans, LA                           HOB Parish
April 13               Nashville, TN                                Exit/In
April 15               Milwaukee, WI                              Turner Hall Ballroom
April 16               Chicago, IL                                   Park West
April 18               Boston, MA                                   Berklee PAC
April 21               Bethlehem, PA                              Musikfest
April 23               New York, NY                                The Theater at Madison Square Garden
April 26               Atlantic City, NJ                             Taj Mahal
April 27               Ledyard, CT                                   Foxwoods Casino
April 29               Silver Spring, MD                           Fillmore Silver S